« White House: Syrian Visits Hurt Progress | Main | Only Muslims Are Innocent???? »
December 16, 2006
Pelosi Targets Grassroots Freedom of Speech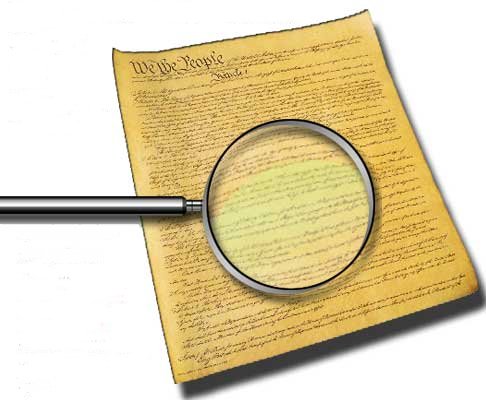 Pelosi Targets Grassroots Freedom of Speech
Human Events
House Speaker-to-be Nancy Pelosi (D.-Calif.) has pledged to take up a lobbying reform proposal that would impose new regulations on speech by grassroots organizations, while providing a loophole in the rules for large corporations and labor unions.
The legislation would make changes to the legal definition of "grassroots lobbying" and require any organization that encourages 500 or more members of the general public to contact their elected representatives to file a report with detailed information about their organization to the government on a quarterly basis.
The report would include identifying the organization's expenditures, the issues focused on and the members of Congress and other federal officials who are the subject of the advocacy efforts. A separate report would be required for each policy issue the group is active on.
"Right now, grassroots groups don't have to report at all if they are communicating with the public," said Dick Dingman of the Free Speech Coalition, Inc. "This is an effort that would become a major attack on the 1st Amendment."
Under the bill, communications aimed at an organization's members, employees, officers or shareholders would be exempt from the reporting requirement. That would effectively exempt most corporations, trade associations and unions from the reporting requirements—but not most conservative grassroots groups, which frequently are less formally organized.
Larger, well-funded organizations are also currently eligible for a "low-dollar lobbyist exemption" that Pelosi's bill does not give to grassroots organizations. If an organization retains a lobbyist to contact lawmakers directly at a cost of $2,500 per quarter or less, or employs a full-time lobbyist at a cost of $10,000 per quarter or less, the organization does not have to report to the government.
Public Citizen, a liberal "government watchdog," is taking credit for helping Pelosi craft the legislation and expects the final draft of the bill to closely resemble Pelosi's Honest Leadership and Open Government Act of 2006, which contains these provisions.
Craig Holman, a lobbyist for Public Citizen, said the changes would help "streamline" how grassroots organizations are regulated by the IRS and other laws. Public Citizen would like Congress to adopt the IRS's definition of "lobbying," which includes communication that encourages the general public to contact a member of Congress on pending legislation or public policy.
"The IRS has a definition that requires all organizations, including non-profits, to file as a part of our tax returns," Holman said. "When it comes to the election code and the lobbying disclosure act, they have no definition of grassroots lobbying. It's excluded from everything. The IRS has a definition of grassroots lobbying, but their information is not publicly reported. It's just our tax returns to the IRS."
Suzanne Coffman, director of communication for Guidestar.org, which makes IRS 990 forms available on the Internet, said any secular, non-profit organization that has more than $25,000 in income per year is required by law to make the last three years worth of tax forms available upon request. "We get them directly from the IRS, and we have more than two million 990s online" said Coffman. "For non-charitable organizations, like private charities or private foundations, we have fewer because the IRS began scanning those only in April 2005. They focused on charitable organizations, which make up the bulk of exempt organizations, because those are the ones that accept tax-deductible contributions. The need for accountability is much higher with them than with other types of organizations which are sort of subsidized by the taxpayer because they federally are tax exempt, but not like a charity is."
Public Citizen's public IRS 990 disclosure forms show that it raised more than $3 million in 2005. That year, the group spent $297, 431 on mail and $178,182 on consulting and professional fees.
A coalition of grassroots organizers, including David Keene of the American Conservative Union, Larry Pratt of Gun Owners of America and Terrence Scanlon of the Capitol Research Center, have written an open letter calling on Public Citizen to renounce its efforts, which they called "flawed to the point of hypocrisy."
"This bill would apply to those who have no Washington-based lobbyists, who provide no money or gifts to members of Congress, and who merely seek to speak, associate and petition the government," it said. "Regulating the speech, publishing, association and petitioning rights of citizens is not targeted at corruption in Washington, as Public Citizen and its supporters would believe. Instead, it is targeted directly at the 1st-Amendment rights of citizens and their voluntary associations."
The Lobbying Transparency and Accountability Act, which made some of these changes, was actually approved by both the House and the Senate in the 109th Congress, but failed to make it through a conference committee.
To help dramatize the bill this time around, Pelosi is planning to assign sponsorship of various amendments to incoming freshman, which they will promote in their maiden House floor speeches.
Current law prevents former members of Congress and senior staff as well as senior executive staff from lobbying for one year. Pelosi's proposal would extend that to two years and completely ban members and staff from accepting gifts, meals and privately sponsored travel.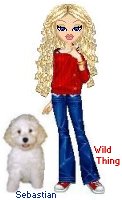 Wild Thing's comment....
They want to shut us up. They think they have the ability to take away the very Rights, the Founding Father's intended us to have, keep, and hold sacred. The Democrats have the media no matter what, so what they want the world to know will always be pushed, discussed and advertised.
Posted by Wild Thing at December 16, 2006 01:47 AM
---
Comments
I guess the Liberals have decided it is easier to attack the 1st Amendment than the 2nd Amendment. They will overwhelm our freedom of speech with rules, laws and regulations. Layers of beauracracy to stifle our opposition. And these are the same people who bitched about every aspect of the Patriot Act, they should have loved it.
Of course, they write these rules in such a way that they themselves are not affected by the terms of the legislation.
Posted by: TomR at December 16, 2006 07:12 AM
---
Let me get this right. If your a Blog that has 500 or more readers and you encourage your readers to write their congressman, then you will have to file a report with detailed information about their organization to the government on a quarterly basis.
Democraps, the defenders of the Constitution and liberties...what a joke.
Posted by: BobF at December 16, 2006 10:31 AM
---
I'll say what I want when I want to!
I have a voice and I will choose to use it when I see fit--not when someone tells me to and I'll say it any way I want. It's my life--not theirs! If they can say what they want when they want to, then I can to. Fair is fair.

Posted by: Lynn at December 16, 2006 10:50 AM
---
You can bet your ass Kerry is involved here somehow, This is revenge for the Swift-boat Vets.
Bottom line they don't want the Little People to participate in the election, except to elect their sorry Ass back, again and again.
Now we are going to see the REAL, Nazi Pelosi.
Posted by: Mark at December 16, 2006 12:58 PM
---
My wife works for the USDA, and now i see why she cant say anything,to anyone about anything, that she sees and knows is wrong...and now it looks like i wont be able too either..
Posted by: JEFF CALVERT at December 16, 2006 09:59 PM
---
Tom I think your right, they will write the new laws etc. so they are not effected but the rest of us are. It hasn't happened yet, but they sure want to and have plans to do such a thing.
Posted by: Wild Thing at December 16, 2006 11:24 PM
---
Bob the way I read it and understand it I think you saidi exactly what their plan is and it is not good at all.
Posted by: Wild Thing at December 16, 2006 11:26 PM
---
Lynn I agree, me too my friend.
Posted by: Wild Thing at December 16, 2006 11:27 PM
---
Mark, amen I think so too. I wouldn't be surprised at all either. This really stinks to high heaven and I pray it never happenes. But just that they want to ios very concerning.
Posted by: Wild Thing at December 16, 2006 11:29 PM
---
JEFF CALVERT, nice to meet you. Well it hasn't been put through yet and hopefully it never will. But they sure do want to and when they do I agree with you it will be that many places of work, emails etc.
Posted by: Wild Thing at December 16, 2006 11:31 PM
---