« Traitor Says He Learned Much From Troops In Iraq | Main | David Zuker's Reply in Video to Baker/Iraq Study Group »
December 19, 2006
Nancy Pelosi's Coronation Plans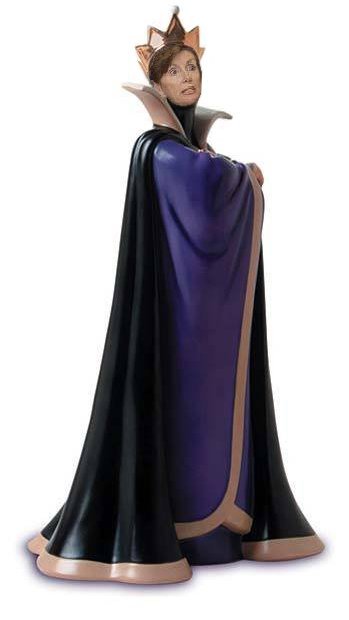 Nancy Pelosi's Modest Coronation Plans
Canada Free Press
Speaker-elect Nancy Pelosi, Democrat from California, has big, expensive plans for commemorating her ascension to the head of the "People's House" in early January.
Indeed, the bug-eyed lady from San Francisco has slated a four-day gala of pomp and circumstance that will make the installation of Pope Benedict XVI by the Vatican seem absolutely skimpy by comparison.
To begin with, the San Francisco Chamber of Commerce and Labor Council delegation of 50 people will be jetting back East to participate in the first coronation of a queen in American history—excepting only the first swearing-in ceremony for Barney Frank several years ago.
The main event is scheduled for noon on January 4, when the U.S. House meets to elect Pelosi in a formal process expected to take several hours.
On the evening of January 4, Pelosi will be honored at a concert/fundraiser for the Democratic Congressional Campaign Committee. Admittance will be pricey, at $15,000.
The steep ticket price was necessary to keep the party's base—homeless bums, drug addicts, welfare cheats, convicted felons, illegal aliens, et al.--from crashing. Therefore, an "entertainment tax" of $14,999 per ticket seemed to make perfect sense, at least from a warped liberal perspective.
On the morning of January 5, Pelosi will be the host for a "People's House'' event in the historic Cannon Caucus Room across from the Capitol. She will spend an hour or two meeting and greeting anyone who wants to line up to say hello—excepting, of course, Republicans and miscreants from the party base as identified above.
After that, it is simply a matter of time until Pelosi and Harry Reid, her co-conspirator in the U.S. Senate, ruin America's economy, military, foreign policy, space program, and funnel any remaining funds in the U.S. treasury to poor illegal aliens from Mexico.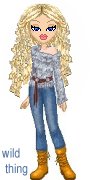 Wild Thing's comment.......
I remember how with the last two presidential inaugurations and all the attending inaugural balls eetc., we heard over and over again anfd from the LEFT about how too expensive it is. "Couldn't that money be better spent somewhere else?" And then we found out, no, these are corporate contributors and political contributors. "Well, couldn't they give their money to something else? Why does it have to be so expensive? Why do we have to go into such pomp and circumstance? It's just over the top." None of that will be said about Nancy Pelosi's coronation.
So guess what I am saying it about Pelosi. hahaha Whoever goes to this has to shell out $15,000 and thatIS nuts!
Posted by Wild Thing at December 19, 2006 12:55 AM
---
Comments
It costs $15,000 to get in??? That should keep the riff-raff out and they can make that money back and more with a tidy lil' tax hike.
Posted by: sierrahome at December 19, 2006 06:41 AM
---
Can you immagine what it would be like if this clown became President? She would probably call the Pope and demand his Swiss Guards.
Posted by: BobF at December 19, 2006 09:08 AM
---
Sierrahome, that's probably what they will do.
Posted by: Wild Thing at December 19, 2006 10:00 AM
---
Bob, I wouldn't put that past her at all.
God help us if she did every become President.
Posted by: Wild Thing at December 19, 2006 10:02 AM
---
But you see, that's not a real expensive wing ding according to the elites' San Francisco standards. My goodness, this is downright modest! I didn't see anything about a yacht on the bay...
Heck, $15,000 would buy 4 sets of underwear.
Posted by: yankeemom at December 19, 2006 10:15 AM
---
Yankeemom, heh heh well shame on them then. How tacky not to have a yacht for a moonlight ride and drinks into the wee hours of the morning.

hahaaha Love it Yankeemom, thanks!
Posted by: Wild Thing at December 19, 2006 10:58 AM
---
John Lillpop's "Bug eyed"!!! Great description of the Marxist queen, they all rail about expenses but are the first to go all out in their gala events. Eliminate their tax exemptions and tax the contributions they get(and keep)then see how much they spend once the taxpayer isn't picking up the tab. Heck, Yankeemom, she's probably like Spears and doesn't use them!!!
Posted by: Jack at December 19, 2006 11:34 AM
---
$15,000? Hmm. Think I'll just stay home and watch the grass grow. Probably more entertaining and I'll have better conversation with the skeeters.
Posted by: raz0r at December 19, 2006 07:34 PM
---
No, if the dems will pay us $15,000 to attend. Well, maybe. Um, er -----. No. I think I would still pass on that event.
Posted by: TomR at December 19, 2006 07:56 PM
---
Jack, hahahahaa yes she probably doesn't. hahaha
Posted by: Wild Thing at December 20, 2006 02:43 AM
---
razOr me too. I would much rather stay home.
Posted by: Wild Thing at December 20, 2006 02:45 AM
---
Tom, I agree, I would rather have a relaxing night of popcorn and watch old movies.
Posted by: Wild Thing at December 20, 2006 02:47 AM
---