« Former CNN News Chief To Launch 'IraqSlogger' Site | Main | Nurses Go After The Heart Attack Grill »
December 14, 2006
Muslims Headed to Mecca Urged To Complain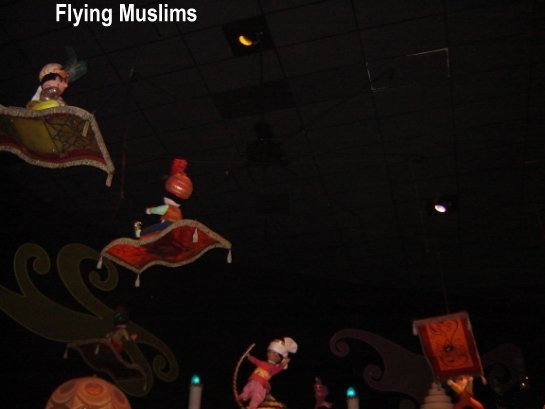 Muslim pilgrims urged to complain
The Council on American-Islamic Relations has issued a (call for complaints) of discrimination on the part of airlines by Muslims who travel to Mecca this year:
American Muslims making a religious pilgrimage to Mecca are being encouraged to file civil rights complaints if they feel discriminated against by airlines.
The Council on American-Islamic Relations (CAIR), citing what it called the "airport profiling" of six imams removed from a recent flight, yesterday said Muslims traveling this month to the holy site in Saudi Arabia need to be aware of their rights.
"Given the increase in the number of complaints CAIR has received alleging airport profiling of American Muslims, we believe it is important that all those taking part in this year's hajj be aware of their legal and civil rights," said Ibrahim Hooper, CAIR spokesman.
The group has established a toll-free hot line (800/784-7526) for victims of "flying while Muslim," as Muslims have begun departing for the weeklong hajj, a once-in-a-lifetime obligation to visit the holy city of Mecca, which this year begins Dec. 29.
CAIR is representing the six imams removed from a US Airways flight last month and has asked for a meeting with the airline to seek an out-of-court settlement.
Pilots and air marshals called the incident a "PC probe" to intimidate passengers and crew from reporting suspicious behavior by Muslim passengers and are fearful the incident will set off a domino effect of lawsuits.
Debra Burlingame, whose brother was the pilot of American Airlines Flight 77 that crashed into the Pentagon on September 11, thinks this is a ploy to extort money from the airlines.
"I think CAIR is soliciting complaints, and if they don't get it, they will make it up," said Miss Burlingame, who is also a director for the World Trade Center Memorial Foundation.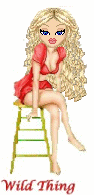 Wild Thing's comment......

My answer to the complaints is don't t let the Muslims use the airlines. Yep there ya go, simple as that.
I do not care if they feel insulted or put out by our security process at the airports!!!! May I suggest they walk, hitchhike, ride horseback, camel or goat to the Hajj.
Taking a look at their sacred Hajj. The mandatory pilgrimage that every muzzie must take if it is capable of doing so, with help from the saudi's, financially speaking.Ok, so they attend this voyage to spin in the kabba velodrome with the likelihood that they'll be trampled to death if they fall to get close to a rock dressed in drag. That's nice, really. Then they have to toss 7/9 pebbles at the three pillars of sin, which conveniently have scribbled on them The Great Satan (USA) The little Satan (Israel) & Great Britain. Remember that they have to do this, and also remember that it means you they hate. Now, with that in mind, can we honestly should look at these koranimals as fellow countrymen? People who deserve to be considered as peaceful?
Here I go once more.
We've been complacent with what was given to us through our fore fathers bloodshed. There now comes a time that everyone needs to step up & tell everyone they know of just what they do while at their "sacred" hajj.
If Muslims are going to play games with the airlines, we as passengers are not going to take it. This is like the detainees at Git-Mo, first thing they learn to do is scream about their rights and how to abuse the American system of justice - with Human Rights folks hiring lawyers to help them. CAIR is looking for a fight to further divide this nation - throw them out of the country as a subversive orginazation, which they are.
Posted by Wild Thing at December 14, 2006 01:55 AM
---
Comments
Wow...a moslem complain??? Who'd a thunk, they always seem so happy, clean and smell so fresh! (sarc)
Posted by: Sierrahome at December 14, 2006 08:41 AM
---
If there were only two people left in the world, both moslems, one would kill the other, then complain about something.
Posted by: TomR at December 14, 2006 12:28 PM
---
Probably, Tom. And I think I like the part about only two Muslims in the world.
Posted by: Rhod at December 14, 2006 02:15 PM
---
Sierrahome, hahahahahaa you bet cha'
Posted by: Wild Thing at December 14, 2006 06:40 PM
---
Posted by: Wild Thing at December 14, 2006 06:41 PM
---
Posted by: Wild Thing at December 14, 2006 06:42 PM
---