« Bush Signs Law to Bar Military Funeral Protests | Main | Baghdad Ballet, Dance From a Rope, Starring Saddam »
December 28, 2006
John Edwards Campaign Slogan Goes Live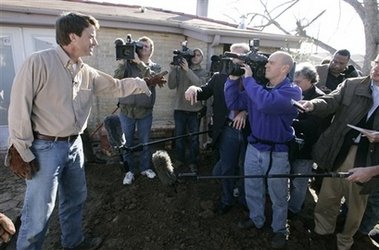 NEW ORLEANS — Former Democratic vice presidential nominee John Edwards jumped into the presidential race Wednesday a day earlier than he had planned, prodded by an Internet glitch to launch a candidacy focused on health care, poverty and other domestic issues.
The North Carolina Democrat's campaign accidentally went live with his election Web site a day before an announcement Thursday that was scheduled to use Hurricane-ravaged New Orleans as a backdrop.
The slip-up gave an unintended double-meaning to his campaign slogan on the John Edwards '08 Web site: "Tomorrow begins today."
Late Wednesday, Edwards announced his intentions to supporters in an e-mail. "I'm running to ask millions of Americans to take responsibility and take action to change our country and ensure America's greatness in the 21st century," he wrote.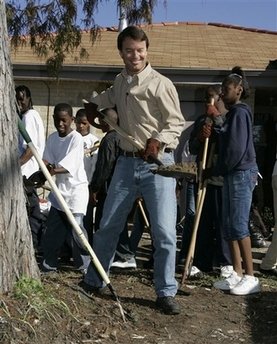 Earlier, Edwards visited the site of his planned announcement for a photo opportunity. He did yard work at the home of Orelia Tyler, 54, whose house was gutted by Hurricane Katrina and is close to being rebuilt.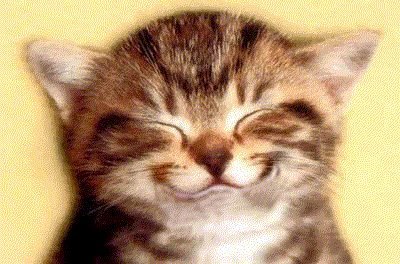 Wild Thing's comment.......
LMAO this is going to be such fun when it comes to the Democrats that are running. Edwards has already started off with a bump in the road in his pre, not so pre announcement. hahaha
Then of course there was this.... After Edwards gave a speech denouncing Wal-Mart to an group opposed to that store, he dispatched one of his volunteer gofers to Wal-Mart to get first dibs on a Playstation 3. Wal-Mart then responded to this request by stating that Edwards would have to wait on line like everybody else. Added to this hypocrisy is that fact that Edwards, while criticising Wal-Mart for its wage levels pays his "volunteer" NOTHING. Yes, here is a multi-millionaire who is too cheap to pay folks who work for him even the bare minimum wage by taking advantage of political wannabees and making them work for the mighty Edwards for nothing.
Posted by Wild Thing at December 28, 2006 01:47 AM
---
Comments
Chrisse I knew you would be excited about the Breck girls announcement.
Posted by: jack hamilton at December 28, 2006 08:20 AM
---
Jack H. hahaha oh yesss. It will be fun with all the ones that say they are running ( as long as they don't win and we have a dem in the White House...Yikes).

Posted by: Wild Thing at December 28, 2006 11:49 AM
---
Edwards, Kerry, Gore, Hillary, Obama, maybe most of the Democrap Senators deciding to run. This next presidential Democrap primary should have it all. Comedy, suspense, lies, nausea, hate, back-stabbing, criminal charges, extreme pandering. Oh I hope they tear each other completely apart.
Posted by: TomR at December 28, 2006 01:29 PM
---
The grim truth is that Edwards has a chance. The witch cult of celebrity is rooted so deep now that a buffoon like Edwards, or a non-entity like Barack Obama, are potential candidates for President simply on the glamor factor. This is a sick culture growing sicker every day. It seems that the greater the danger, the more we need to escape into wishful thinking.
Posted by: Rhod at December 28, 2006 03:52 PM
---
Don't worry about Edwards, he sounds too much like Jeeeemy Carter,and has many of Carter's mannerism's (plus silly grins) and body languages. Note the plural on languageS....one for funerals and one for TV interviews. Even the democrats realize that anything suggestive of another Carter Administration would guarantee a Republican victory in 08. What's more, Americans are not going to tolerate an anti-Walmart dude in the White House--NOT THE AMERICANS WHO ARE MAINSTREAM AMERICANS.
Posted by: R.L.HUFFSTUTTER at December 29, 2006 02:34 AM
---
Tom I hope they do too. As long as they don't win in the end.
Posted by: Wild Thing at December 29, 2006 04:11 AM
---
Rhod, here is something scary. Yesterday we got a call from one of Nick's nephews. His wife got on the phone too, they were calling to wish Nick a Happy Birthday. I mentioned to her about Ford passing away. She had no clue who it was and had not even heard on the news that a past President had died. I about fell off my chair. She is 38 years old and oh whew this made Nick and my jaws drop. But we stayed cool and told her gently who it was, a President of the USA and that he had died. Then she just said.....oh, ok.
There was no interest at all and this is a person that votes Dem. Yikes no wonder these people like Obama, Edwards and the rest get votes.
Posted by: Wild Thing at December 29, 2006 04:18 AM
---
R.L.HUFFSTUTTER, well it will be interesting. I hope you are right. I used to feel confident about the American people doing the right thing for America's future, but I get less confident as time goes by.
Posted by: Wild Thing at December 29, 2006 04:21 AM
---
Not Silky Pony, too!
This is getting hilarious!
It's almost like a silly sitcom on tv.
Who will it be next? John Murtha?
Harry Reid? Teddy?
Oh how the world's stomach churns and the ratings go down the tubes.
Posted by: Lynn at December 29, 2006 08:02 AM
---
Lynn,hahaha it is like a silly sitcom your right.
Posted by: Wild Thing at December 29, 2006 10:45 AM
---
What planet am I on? Edwards is prattling about poverty, Obama is yammering about "hope", Hillary is relieving herself about universal health care? Have I missed something? This is worthy of a post all by itself. Do they know there's a war under way?
We're at the opening stages of a struggle for our very existence, and The Left is in full fetish about the issues of their glorious past, when they failed to solve the very problems they're babbling about today.
Be very afraid. These idiots are now in the majority.
Posted by: Rhod at December 29, 2006 11:07 AM
---
Rhod, I agree with you 100%. If we let this slip away, it will be America that slips away and it won't take a long slow process either, and I think it will happen very fast. Look how they are speaking even now and they are not even sworn in yet. GRRRRRRR
The Left has the media to help them and PC to help push their will on all of us where we can't even speak out.
The way the Dems are toward each other does make me laugh though. They even hate each other.
But in how they, the enemy within will destroy our country does not. I am dead on serious about how I feel about them and you are right it is a subject all on it's own.
There will always be hope in me but that comes from my heart. My brain tells me what I feel is fact, and that is like I said to R.L.HUFFSTUTTER, that I have no confidence in American's doing the right thing anymore. They just don't seem to care, even about the war. That angers me beyond words.
Thank you so much Rhod, you said it better then I could and I appreciate it.
Posted by: Wild Thing at December 29, 2006 05:58 PM
---