« Rep. Duncan Hunter Announces 2008 White House Bid | Main | Update on Reactions To Kerry's Statement »
November 01, 2006
Nouri al-Maliki and his buddy Muqtada al-Sadr Up To No Good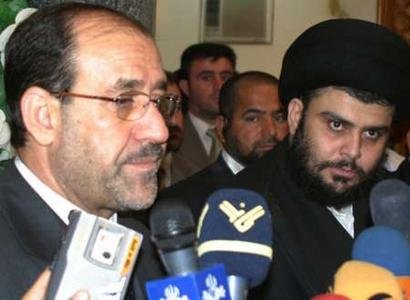 Here is the latest with Iraqi Prime Minister Nouri al-Maliki and his buddy Muqtada al-Sadr.
Maliki orders Sadr City barriers removed
BAGHDAD, Oct. 31 (UPI) -- Iraqi Prime Minister Nouri al-Maliki defied the U.S. military Tuesday and ordered military checkpoints encircling Sadr City removed by sundown.
Shiite gunmen have largely shut down access to their Sadr City stronghold in Baghdad Tuesday. It's part of a campaign by supporters of radical anti-American cleric Muqtada al-Sadr to force an end to a joint U.S.-Iraqi security clampdown.
U.S. obeys order to abandon Sadr City checkpoints
BAGHDAD, Iraq (AP)
U.S. troops on Tuesday abandoned checkpoints around the Shiite militia stronghold of Sadr City on orders from Prime Minister Nouri al-Maliki, the latest in a series of moves by the Iraqi leader to assert his authority with the U.S. administration. Which mean that the U.S. and Iraqi checkpoints around Sadr City and other parts of Baghdad have opened with vehicles passing through unchecked, following an order by Iraqi Prime Minister Nuri al-Maliki.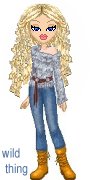 Wild Thing's comment......
Prime Minister Nouri al-Maliki, imo, is going to regret his decisions he is making that are not forward motion decisions. He is going to end up taking all the hard work, dangerous battles of our troops and the Iraqi Amry many steps backward. His ego is leading the way and mix that with his playing farovrites with Muqtada al-Sadr he is asking for it big time.
Posted by Wild Thing at November 1, 2006 12:44 AM
---
Comments
We've got to remember who Maliki is. Five years ago he too was probably cheering the fall of the Twin Towers. He wasn't hiding under a table someplace waving his miniture American Flag for the past 40 years. In Saddam's Iraq, you either supported Saddam or you died.
To expect him to truly support America is like expecting Robert Byrd to be a true supporter of Civil Rights.
Posted by: BobF at November 1, 2006 07:42 AM
---
Bob, I know you really are right about this.
I just thought since we would protect him and back him up he (Maliki) might be stronger, but like you said too he probably was cheering the terrorists on 9-11.
sigh
Posted by: Wild Thing at November 1, 2006 06:58 PM
---