« Merry Christmas My Friend | Main | The Bunker Notebook ~ News From In Country »
November 25, 2006
Democrats' Secret Weapons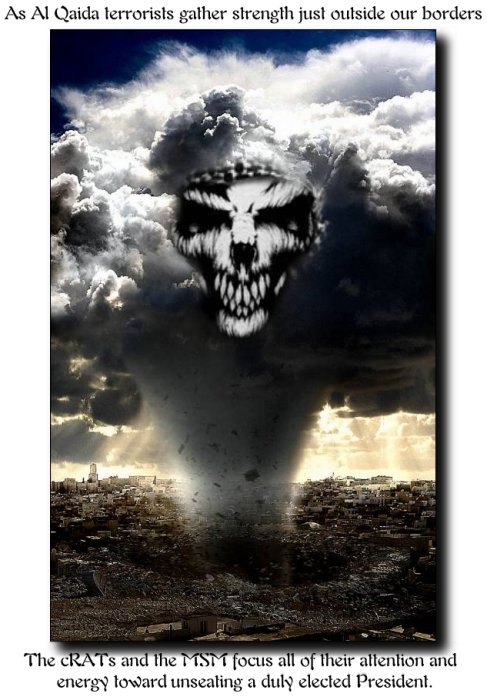 Democrats' Secret Weapons

Intelligence: Senate Democrats are focusing their new powers on one thing above all else: wrenching as many national security secrets as possible from this White House and using them for political assassination.
Patrick Leahy of Vermont, soon to be chairman of the Senate Judiciary Committee, has made more than 65 requests for classified documents from the Bush administration. Among other secrets, he wants..
"all directives, memoranda and/or orders including any and all attachments to such documents regarding CIA interrogation methods or policies for the treatment of detainees."
Giving Leahy and his staff secrets would, quite simply, be a security risk. Since the 1980s, Leahy's nickname inside the Beltway has been "Leaky Leahy" because of his willingness to provide the press with juicy secrets to be used against Republican presidents.
In 1987, Leahy was forced to resign as vice chairman of the Senate Intelligence Committee after leaking a draft report of the Iran-Contra affair to a reporter. In 1985, he was charged with revealing secrets in the Achille Lauro terrorist hijacking, a misdeed that may have cost an Egyptian anti-terrorist agent his life. And Leahy apparently blackmailed the Reagan administration's CIA, threatening to expose a covert operation against the terrorist state of Libya.
The man about to become the new chairman of the panel from which Leahy was removed in 1987 is another big security risk. Incoming Senate Intelligence Committee head Jay Rockefeller, D-W.Va., told National Public Radio last week how frustrated he is with the government's restrictions on sharing secrets from intelligence briefings.
"You can't discuss it with anybody on your staff," he complained. "You can't discuss anything that you've heard with anybody.
"It's a stupid situation . . . and it's one we have to get ourselves out of," he insisted, "and the way you do that is to brief more members of the Senate and House — the intelligence committees — into the program so that they know exactly what's going on."
Rockefeller certainly knew exactly what was going on when, during a 2002 trip to the Middle East, he gave Bashar al-Assad, president of the terrorist state of Syria, advance warning of U.S plans to invade Iraq. Why should we take Rockefeller's advice and spill secrets to other Democratic senators and congressmen? So they can fly to the Middle East and give their own freelance intelligence briefings to terrorists?
Carl Levin, who'll head the Senate Armed Services Committee, will need lots of the classified documents Leahy and Rockefeller demand if he's to follow through with his promised "thorough review" of the CIA's interrogation and imprisonment program.
"I'm not comfortable with the system," he has said. "I think that there's been some significant abuses which have not made us more secure, but have made us less secure and have also, perhaps, cost us some real allies, as well as not producing useful information."
In the five years after the 9/11 attacks, there has not been a single terrorist strike on the homeland. More than a dozen terrorist plots have been foiled, proof that tough interrogations have produced useful information — lots of it — making us much more secure.
"The American people," Leahy wrote in a letter to Attorney General Alberto Gonzales, "deserve to have detailed and accurate information about the role of the Bush administration in developing the interrogation policies and practices that have engendered such deep criticism around the world."
Wrong. What the American people deserve from our government is not kowtowing to foreign criticism, but protection from terrorism. That is something President Bush has done to perfection — and Democrats seem willing to sacrifice protection in their crusade to destroy this presidency.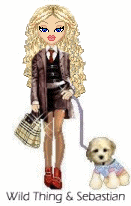 Wild Thing's comment......
The Administration should resist these congressional committees tooth-and-nail. They are not about the national interest, but the raw self-interest of the Democratic party. They are not legitimate legislators, but bullies and thugs who have no problem aiding the enemy, since the enemy they care about is the Republican party.
Posted by Wild Thing at November 25, 2006 02:47 AM
---
Comments
Your comment states it all Chrissie. The raw truth is that the old long serving Democratic socialists are going to do all they can to make this war an American defeat. They will act amorally, dishonestly, illegally to accomplish their goal. They will be well served by their ally, the MSM. We will see bipartisonship at it's worst, we will see vanity at it's most sickening and we will see abuse of power taken beyond any previous definition. And we will witness every Left-wing, ridiculous, America bashing nut case/group be given legitimacy and their moments in the sun by the MSM. Cindy Sheehan, Michael Moore, the ACLU and other Socialist cults will be quoted for expert opinion and as average American represetatives.
The next two years will be like an 8 second bull ride lasting 8 minutes.
Posted by: TomR at November 25, 2006 06:20 AM
---
"an 8 second bull ride lasting eight minutes".
Great simile, Tom. And absolutely true.
Posted by: Rhod at November 25, 2006 09:43 AM
---
Yep Tom nailed it. I fear they'll give Iraq to Iran and Syria, selling out the United States in the process, I look at Pelosi and one word come to mind...Stalin.
Posted by: Jack at November 25, 2006 01:16 PM
---
Wow Tom, Jack and Rhod are right, I love how you put it.
"The next two years will be like an 8 second bull ride lasting 8 minutes".....
Thank you so much!!
Posted by: Wild Thing at November 25, 2006 06:17 PM
---