« Words That Carry the Weight of the Cost of Freedom | Main | ' Free Saddam or else...' »
October 29, 2006
You're Invited to Check Out The Cotillion Colloquy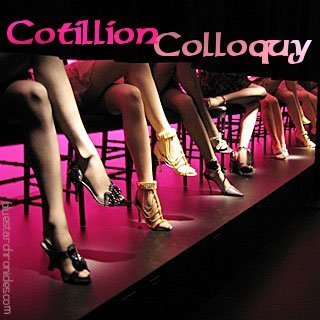 Being a part of The Cotillion has been very special for me. It is a great group of women bloggers. Each one bringing their own unique personality and passion to the group. We laugh, talk, cry, laugh some more and share on all sorts of topics.
I love how unique we all are, I think that is what makes it such a special group. The difference makes it exciting and we learn a lot from one another. I love them all very much.
Beth at Blue Star Chronicles has put together a post and you can see what some of us have been posting about.
Please click HERE and see what we have to say about so many things. These women are strong, caring, loving and smart. I am very honored to be a part of this fine group.

Thank you Beth for putting this together, it is awesome!! And I LOVE the graphic you have for it as well! The graphic above is made by Beth at Blue Star Chronicles for this very special post about the Cotillion.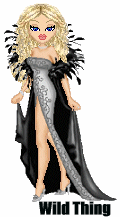 Posted by Wild Thing at October 29, 2006 01:55 AM
---
Comments
Thank you SO much for your kind words, Chrissie. You are a wonderful person! I really admire you.
Posted by: beth at October 29, 2006 03:21 AM
---
I remember when the Cotillion first started, I thought it was strictly a place for you ladies to gather and chat, but it has grown by leaps and bounds. There is always something interesting happening there even though I don't comment I stop by and read. Keep up the great work ladies, I don't know where you get all that energy because you are writing for other sites also.
Posted by: Jack at October 29, 2006 10:54 AM
---
Beth you did such a great job putting it all together.
Posted by: Wild Thing at October 29, 2006 11:48 PM
---
Thank you Jack, thank you for your friendship and support.
Posted by: Wild Thing at October 29, 2006 11:49 PM
---