« Fall With It's Unique Treasures | Main | U.S. Weighs First Treason Charges in Over 50 Years »
October 12, 2006
Susan Estrich Become Counsel For Terrorist Supporter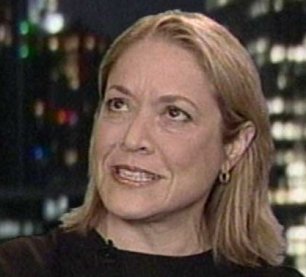 Two high-profile lawyers join Islamic charity case
WORCESTER— A pair of nationally recognized lawyers have been retained to argue First Amendment issues in a criminal case involving an Islamic charity and two of its officers who are charged with misrepresenting the charity's work.
Susan R. Estrich, a lawyer, author and media pundit, who managed Michael S. Dukakis' 1988 presidential campaign, and Harvey A. Silverglate, a noted Cambridge criminal defense lawyer, entered appearances Thursday as counsel for Emadeddin Z. Muntasser of Brookline. He is accused of misleading the government about the nature of Care International Inc., a charity the government claims supported jihadist and mujahedin organizations.
Muhammed Mubayyid of Shrewsbury is also charged in the case, which is being heard in U.S. District Court in Worcester.
Mr. Silverglate said he and Ms. Estrich were drawn to the case because of several First Amendment issues, including freedom of religion and freedom of speech. He said criminal cases rarely involve First Amendment issues.
"This is a case involving free speech," Mr. Silverglate said. "All of the conduct outlined in the indictment is protected by the Constitution…. You don't get that many criminal cases that are directly in violation of the First Amendment."
Ms. Estrich, a frequent guest on CNN and Fox News, is on a book tour and was unavailable for comment last night, according to an assistant at her Los Angeles office.
Her latest book, "Soulless: Ann Coulter and the Right-Wing Church of Hate," is scheduled to be released today. She has represented many high-profile clients including Leona Helmsley, Claus von Bulow and Michael Milken.
Mr. Silverglate, former president of the American Civil Liberties Union of Massachusetts, has also represented high-profile clients, including Louise Woodward, the British nanny who was convicted of manslaughter. There are several other defense lawyers on the case.
Asked whether he was being paid for his work, Mr. Silverglate replied that he never discusses financial arrangements that he has made with his clients.
Mr. Muntasser continues also to be represented by Malick W. Ghachem, Norman S. Zalkind and Elizabeth A. Lunt. Mubayyid is represented by Michael C. Andrews.
Mr. Silverglate said that he could not represent both defendants because that would pose a potential conflict of interest.
In recent court filings, the defense lawyers called the case a prime example of the government trying to "rewrite history" to suit its purposes after the terrorist attacks of Sept. 11, 2001.
They contended that it also shows the government prefers other religions, including Christianity and Judaism, over Islam, and that the alleged criminal activity was actually the exercise of a religious right.
Last Thursday, Mr. Muntasser and Mr. Mubayyid's lawyers submitted a motion to dismiss the indictment against them.
The lawyers made several arguments for a dismissal, including that the U.S. government supported and organized charities that also supported jihadist and mujahedin organizations in Afghanistan during the Soviet occupation there, and, that it is a constitutionally-protected right to solicit or promote such religious efforts.
"Religion permeates this entire case," the memorandum in support of the motion said. "Care was set up to advance religious goals; jihad is a religious concept; zakat (giving to charity) is a religious obligation; support for the mujahedin is, according to certain interpretations of the Koran, a religious command. It is absolutely clear that the government is not free to prefer one religion over another: If Jews and Catholics are free to raise money and support their chosen causes domestically and internationally, no different rules may be applied …
"At the heart of this case is the right of an established religious charity to collect funds and distribute literature. That right has been repeatedly reaffirmed by the Supreme Court, even where municipalities and other local governments found the message of the charities offensive and their fundraising downright reprehensible. That speech protection is at its greatest when the underlying cause is religious in nature; and it does not matter that solicitation of funds is involved."
Both men were indicted in May 2005. Mr. Mubayyid, a Lebanese national, pleaded not guilty to charges of conspiracy to defraud the U.S. government, aiding and abetting a scheme to conceal material facts from the Internal Revenue Service, and to three counts of filing false tax returns. Mr. Muntasser, a Libyan national, pleaded not guilty to charges of engaging in a scheme to conceal material facts from the government, conspiring to defraud the government and making false statements. Both men are free on bond while awaiting trial.
The men are not charged with providing material support to terrorist organizations. Rather, they are charged with scheming to conceal the fact that Care was an "outgrowth of and successor to the Al-Kifah Refugee Center," an organization that was implicated in the bombing of the World Trade Center in New York on Feb. 26, 1993. The government contends that had the IRS known that Care's activities were listed as distributing information about jihad and raising money for various jihadi groups, it would not have been granted 501(c)(3) nonprofit status.
The memorandum raised many controversial issues, including the U.S. government's role in establishing charities in the 1980s to support mujahedin and the jihad against Soviet occupation in Afghanistan. The memorandum cites several charities given 501 c(3) status by the IRS for promoting and aiding the Afghan jihad, including, the National Endowment for Democracy, The American Friends of Afghanistan, and, The Free Afghanistan Alliance, among others.
"Activities that were considered charitable in 1985, 1989, 1991, or 1992 do not become non-charitable in 1993 because the identity of the donor changes, or because the United States' strategic interest in jihad has lessened," according to the memorandum.
The court filing also takes issue with the government's classification of "zakat" which is a Muslim obligation to donate a portion of their earnings to charitable causes. According to the memorandum, the teachings of the Quran says Muslims have an obligation to give "zakat" and that "the mujahedin are widely interpreted to be one of the eight categories of recipients entitled to zakat."
The government raided a Northboro storage facility and confiscated records kept by Care. More than 18,000 pages of material were taken, in addition to 40 videotapes, four computer hard drives and 100 computer diskettes, among other evidence.
The FBI claims that Care International raised about $1.7 million from 1993 to 2003, when it ceased to operate. Care International claimed it raised money for widows and orphans, but it also raised money for terror groups, according to the FBI. Court records in the Worcester case say checks deposited into Care International accounts had phrases such as "for jihad only" and "Bosnia Jihad fund" and "Chechen Muslim Fighters" handwritten on the memo lines of donors' personal checks.
Mr. Muntasser told a member of the agency's Joint Terrorism Task Force that he visited Peshawar, Pakistan, in 1994 for humanitarian purposes. He later told a federal immigration officer that he traveled to Pakistan and Afghanistan seven times between March 1993 and November 1997, including one 30-day trip to the two countries from December 1994 to January 1995.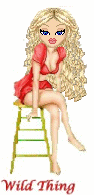 Wild Thing's comment......
No surprise to me that she would do such a thing. Just more proof of how left the left is in our country. If the left keeps going further left will they fall off the face of the earth? hahaha Just a nice thought!
Posted by Wild Thing at October 12, 2006 12:55 AM
---
Comments

I knew there was a reason I couldn't stand
that old cow!!!!
Posted by: Tincan Sailor at October 12, 2006 12:10 PM
---
Souless, the book title describes her well. That she'd team up with an ACLU lawyer representing the ratbastards puts her into the class of Ramsey Clark and Lynne Stewart. Silverglate deserves to be locked in the same room with that whiner 24/7. I'd bet as a baby they had to tie her mothers leg up to keep her from being kicked to death while nursing and from her looks they couldn't find the rope a few times.
Posted by: Jack at October 12, 2006 12:13 PM
---
Estrich was drawn to the case so she can write a book about it, and cash in.
Posted by: Barry at October 12, 2006 12:20 PM
---
I did not realize Susan Estrich was a lawyer, but it does make sense. I wonder if the Leftists like her ever stop to think what America would be like if their philosophy prevailed and America became totally Socialist, or maybe islamic. I really think they would hate livin g in that atmosphere, if they were even allowed to live.
Posted by: TomR at October 12, 2006 12:48 PM
---
I know this is childish, but that face reminds me of the angry dogs I used to encounter when I delivered newspapers as a kid.
Posted by: Rhod at October 12, 2006 01:01 PM
---
Tincan Sailor, old cow....good one.
Posted by: Wild Thing at October 12, 2006 04:56 PM
---
Posted by: Wild Thing at October 12, 2006 04:57 PM
---
Barry and that makes it even worse I think. To cash in our something like this.
Thanks.
Posted by: Wild Thing at October 12, 2006 04:58 PM
---
Tom my guess is the left would complain much more then we would. Our side of the fence are made more of surivors then the left seems to be. They prefer to do more complaining and whine more then have answers to problems.
Posted by: Wild Thing at October 12, 2006 04:59 PM
---
Rhod hahahaha ......my mind goes right to a cartoon image of that.

hahahhahaha
Posted by: Wild Thing at October 12, 2006 05:00 PM
---
In promoting her book she is trying to look like Ann Coulter. I noticed the other night, on some show she was on, that she's had one too many face lifts. It's a little tight these days.
Posted by: beth at October 12, 2006 06:23 PM
---
Beth hahaha your so right, it is very tight. She looks uncomfortable.
Posted by: Wild Thing at October 14, 2006 01:19 AM
---
Perhaps what we need to do here in America is redefine Islam for the sake of our future reality. Islam is nothing more but a political movement that is disguised as a religion. If we would honestly strip the veneer off the facade, then we could deal straight up with the movement that is trying to undermine our govt and every value that we have in the western world!
For example, if we had some devil worshipping cultish type "religion" in America that decided to do human sacrifices, would the Left deem that a religous right? Is that where we are beheaded? I mean headed? Because until the Left learns the actual doctorine that is behind the motives of this movement called Islamic Jihad, they will continue to hold it's hand and support it because in their eyes--the jihadist are just another partnership in the form of a proxy that hates Bush.
Posted by: Liquid at October 16, 2006 11:35 PM
---