« USS Cole ~ "Determined Warrior" | Main | North Korea Bombs Out When It Comes To Electricity »
October 13, 2006
Columbus Day Parade A Moment That Says It All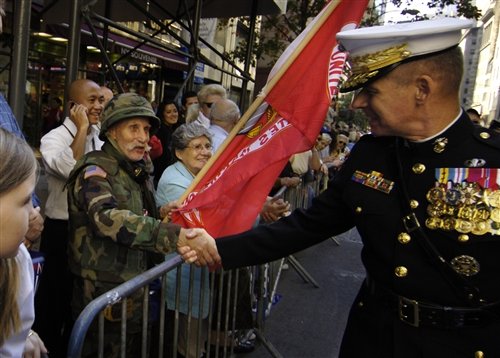 U.S. Marine Gen. Peter Pace, chairman of the Joint Chiefs of Staff, shakes hands with a retired Marine during the Columbus Day Parade along Fifth Avenue in New York City, N.Y., Oct. 9, 2006. Defense Dept. photo by U.S. Air Force Staff Sgt. D. Myles Cullen
Bagpipers and band members prepared for hours at the annual Columbus Day Parade. At least 500,000 people filed out to watch 35,000 marchers along 5th Avenue.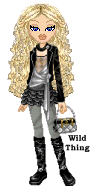 Wild Thing's comment......
I love seeing things like this happen. A big thank you to the Retired Marine Veteran and to General Peter Pace. And I have always loved bagpipes. I hope America never stop having these parades and never stops thanking our Veterans and our troops today.
Posted by Wild Thing at October 13, 2006 12:44 AM
---
Comments
On Monday, the online NY papers I saw were geeked about it being Latino appreciation day. I didn't see any coverage of the troops, nor do I recall them saying anything about Columbus. Maybe you had to go to the newsstand for the 'EXPANDED" coverage.
Posted by: Billy at October 13, 2006 10:18 AM
---
Billy that is awful. We had nothing in our papers here at all.
Posted by: Wild Thing at October 13, 2006 11:34 AM
---