« The Best Military In The World! | Main | VP of CAIR Tells Students " Jesus would have been a Muslim" »
September 15, 2006
Robert DeNiro on Terrorists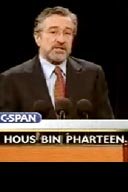 This is so funny!
Robert De Niro playing Craig Fenson, a Homeland Security spokeman on Saturday Night Live.
On the lookout for suspected gas terrorist Hous Bin Pharteen.
Click HERE for Robert DeNiro VIDEO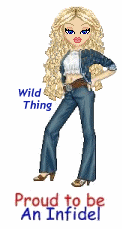 Posted by Wild Thing at September 15, 2006 11:23 AM
---
Comments
He did the skit with a straight face, bet it took many takes to do that. Thanks it was funny.
Posted by: Jack at September 15, 2006 01:24 PM
---
Posted by: beth at September 15, 2006 08:56 PM
---
Jack glad you liked it. I agree I wonder how many takes it too for him to do that. heh heh
Posted by: Wild Thing at September 16, 2006 11:20 AM
---
Beth, thank you when I saw it I could hardly wait to share it. haha
Posted by: Wild Thing at September 16, 2006 11:20 AM
---