« China Looks to the Middle East | Main | Rosie O'Donnell Says Radical Christians Just as Bad as Radical Islam »
September 13, 2006
Paroled TWA Hijacker Returns to Lebanon and Hezbollah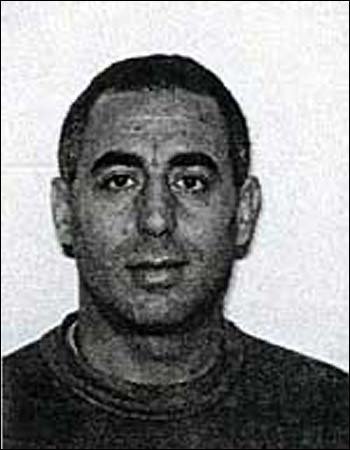 Mohammed Ali Hamadi, circa 2005
Terrorist Ali Hamadi Rejoins Hezbollah Following Release From Prison
WASHINGTON — One of the most infamous terrorists of the 1980s has rejoined Hezbollah following his release from a German prison and deportation to his native Lebanon in December 2005, a senior Bush administration official told FOX News.
Mohammed Ali Hamadi was released despite strong U.S. objections, FOX News learned. Those objections were raised in phone calls to German authorities by Attorney General Alberto Gonzales and FBI Director Robert Mueller, as well as by top-level State Department and administration counter-terrorism officials.
"The Germans ignored us and didn't give us enough time to pursue it through legal action," an official told FOX News on the condition of anonymity. "They gave us very short notice."
U.S. officials said they "can't rule out" the possibility that Germany deported Hamadi, after he had served 19 years of a life sentence, in exchange for the release of Susanne Osthoff, a German archeologist taken hostage in Iraq and freed four days after Hamadi's deportation. German authorities have denied any such deal was made.
In June 1985, Hamadi was one of four Islamic militants who commandeered TWA Flight 847 — en route from Athens to Rome — and hijacked it to Beirut. The ensuing hostage ordeal lasted 17 days, with the plane shuttling among various Mediterranean airports.
On the second day of the hijacking, Hamadi and his accomplices learned that U.S. Navy diver Robert Dean Stethem was on board. Hamadi and his co-conspirators beat Stethem unconscious, then shot him to death and dumped his body on the tarmac of the Beirut airport. The hijackers later escaped.
In 1987, Hamadi was arrested in Frankfurt, Germany, for carrying explosives in his bag at the airport. He was convicted both on that charge and of Stethem's murder and sentenced to life in prison. Late last year he was paroled by the German authorities and deported to Lebanon.
On Dec. 21, 2005, shortly after Hamadi's return to Lebanon, State Department spokesman Sean McCormack told reporters:
"I think what I can assure anybody who's listening, including Mr. Hamadi, is that we will track him down, we will find him and we will bring him to justice in the United States for what he's done."
"We will make every effort, working with the Lebanese authorities or whomever else, to see that he faces trial for the murder of Mr. Stethem."
September 12th 2006 , a press briefing Tuesday, State Department spokesperson Tom Casey confirmed that contact had been made with the Lebanese government regarding Hamadi, and that the case remains active.
"The United States still believes that he and anyone else who is responsible for such heinous acts should face justice," Casey said. "And we do continue to wish to see him be brought to the United States to face trial here."
Hamadi's alleged accomplices — Hassan Izz-Al-Din, Ali Atwa and Imad Mughniyeh — were never captured.
Mughniyeh is also believed to be responsible for the 1983 barracks bombing that killed 241 U.S. Marines in Lebanon and for the 1984 torture and murder of William Buckley, the CIA Station Chief in Beirut.
Mughniyeh, who is believed to have undergone extensive plastic surgery to make himself unrecognizable, has been described in the media as "probably the world's most wanted outlaw."
Upon hearing news of Hamadi's release in 2005, Stethem's family members said they would keep pressuring the U.S. government to seek extradition from Lebanon.
"We'll be after him," Stethem's mother, Patricia, said of Hamadi. "We won't let it rest."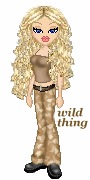 Wild Thing's comment....
We all knew this would happen, it was just a matter of time for him to rejoin the Hezbollah after his release from Germany. UGH!
We should kill any terrorist we find, immediately. Meanwhile, the media and the Democrats want to treat the terrorists as if they were just guilty of vehicular homicide, car theft, DUI, or perjury. People too dumb to understand what it will mean if a terrorist organization plants a nuclear device in NYC or DC, or detonates one in the air over the United States, or plants a biological weapon on the subway, etc. The media and the Democrats act like they are allies of the terrorists. Maybe they are.
Posted by Wild Thing at September 13, 2006 01:55 AM
---
Comments
Releasing Hamadi is bad news. Like you say WT, we need to kill these terrorists up front, take no prisoners for the Liberals to fawn over and release. The moslems may be into suicide by bombing, but the Leftists of Europe and America are into cultural suicide.
Posted by: TomR at September 13, 2006 06:45 AM
---
Tom perfect way to say it, so true............"cultural suicide."
Posted by: Wild Thing at September 13, 2006 09:35 AM
---
Anyone asking for volunteers for a 'special ops' mission to take this piece of shit out?
Posted by: Ivor at September 13, 2006 05:55 PM
---
Ivor that would be great! I vote for it asap.
Posted by: Wild Thing at September 14, 2006 02:44 AM
---