« The Blog of War | Main | A-10's Great in the Offensive »
September 04, 2006
In Country With Mortarmen
"The art of war is simple enough. Find out where your enemy is. Get at him as soon as you can. Strike him as hard as you can, and keep moving on." -Ulysses S. Grant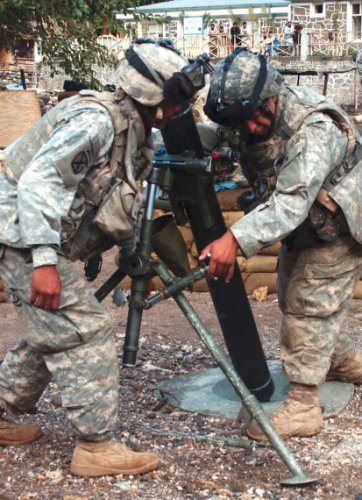 Army Spec. Alfredo Abrenica, a mortarman with Headquarters Company, 1st Battalion, 32nd Infantry Regiment, Task Force Spartan, and Army Pvt. Leslie Garcia, also a mortarman with HHC, 1-32 Inf., prepare for a fire mission at XXXXXXX Firebase, located in Nuristan Province. Photo by Army Sgt. 1st Class Michael Pintagro, Task Force Spartan public affairs.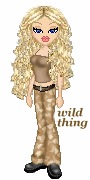 Wild Thing's comment.......
I X'd out the name of the firebase. I always wonder why even they DOD, Stars and Strips and my other sources will so often give what I think is too much information. It still is possible to share photos and some information, but I feel a person or publication or press releases needs to be very careful at all times.

Posted by Wild Thing at September 4, 2006 01:47 AM
---
Comments
Thanks WT, I agree, too much info for the enemy to feed on gets released especially if CNN gets access to it. I've fired a mortor a few times as a familiarization exercise but never got into the math behind it. Knowing what it takes to accurately fire a 105MM round is enough to appreciate what they do with that short tube. Like Arty and the MG operator they are the automatic target in battle.
Posted by: Jack at September 4, 2006 11:45 AM
---
Thanks Jack, they sure are amazing to me.
Posted by: Wild Thing at September 4, 2006 12:18 PM
---
I knew some old WWII and Korean War fellows in Special Forces who could fire the 60mm mortar accurately with no sites or bipod. They were so good and experienced they knew what charge and angle they needed. It was amazing that usually with one ranging round their 2nd round would be on or adjacent to the target. I never got to be that good.
I always preferred the direct fire weapons like recoiless rifles and rockets, although I was very good with ranging and plunging fire from machine guns, and firing an M60 from the air. Hand grenades from an aircraft were also fun.
All this bragging is just to say, "Thankyou" to the US taxpayer for the fun stuff you bought us GIs that goes bang, boom and pow.

Posted by: TomR at September 4, 2006 01:23 PM
---
giggle......I love your comment about the fun stuff. heh heh
Good one Tom!
Posted by: Wild Thing at September 4, 2006 01:45 PM
---