« Mahmoud Ahmadinejad Arrives in New York | Main | Giving Support To John Bolton »
September 18, 2006
Guard the Borders Blogburst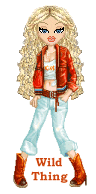 This week's Blogburst was written by from Darnell at Independent Conservative
If this information is true, it is the most detailed revelation of a planned attack that I have ever seen.
Next Attack Imminent: Muslims ordered to leave the United States

Urgent news from Abu Dawood, the newly appointed commander of the al Qaeda forces in Afghanistan:

Final preparations have been made for the American Hiroshima, a major attack on the U. S.

Muslims living in the United States should leave the country without further warning.

The attack will be commandeered by Adnan el Shukrijumah ("Jaffer Tayyer" or "Jafer the Pilot"), a naturalized American citizen, who was raised in Brooklyn and educated in southern Florida.

The al Qaeda operatives who will launch this attack are awaiting final orders. They remain in place in cities throughout the country. Many are masquerading as Christians and have adopted Christian names.

Al Qaeda and the Taliban will also launch a major strike (known as the "Badar offensive") against the coalition forces in Afghanistan during the holy month of Ramadan.

The American people will be treated to a final audio message from Osama bin Laden which will be aired within the next two weeks.
…
Q: What do you mean by another attack in America?

A: Yes a bigger attack than September 11th 2001. Brother Adnan [el Shukrijumah] will lead that attack, Inshallah.

Q:Who is Adnan?

A: He is our old friend. The last time, I met him in early 2004, in Khost. He came to Khost from the North Waziristan. He met his leaders and friends in Khost. He is very well known in Al Qaeda. He is an American and a friend of Muhammad Atta, who led 9/11 attacks five years ago. We call him "Jaffer al Tayyar" ["Jafer the Pilot"]; he is very brave and intelligent. Bush is aware that brother Adnan has smuggled deadly materials inside America from the Mexican border. Bush is silent about him, because he doesn't want to panic his people.
…


Read it all, read it all, read it all…
Back in 2004 there was news of Al Qaeda trying to bring a nuke over the US Southern border. Lately I've been reading numerous reports, that a dirty nuke was carried over the US Southern border and an attack is close.
Bush has done little to close the southern US border and if the aforementioned takes place on his watch, it would only be right to impeach him for failing to do what was necessary to protect the American people. We knew for a long time that Islamic nuts would try and attack the WTC again after 1993, and now we've heard many times they want to set off a nuke. Bush can't say he didn't know if it happens, because even we are reading about it ourselves. If such an attack is carried out, after such brazen and open announcements, the talk of "we knew we'd be hit again" is not going to be enough to shield Bush and Chertoff from efforts to remove them, for not defending our porous southern border.
And this raises another issue. Often there is talk of US forces playing it "soft" during Ramadan, so Muslims are not offended. I say if the enemy takes a break for a month, all the more opportunity to kill them. The attack on Pearl Harbor occurred between Thanksgiving and Christmas 1941, because the enemy (then Japan) knew we would be vulnerable then. We had to end that mess with Japan by dropping atomic bombs on Hiroshima and Nagasaki. We showed the enemy we would not play nice then. It's time to show this enemy we don't take chances when it comes to our security and that we won't capitulate to their customs, because they desire to kill us.
_____________________________________________
This has been a production of the Guard the Borders Blogburst. It was started by Euphoric Reality, and serves to keep immigration issues in the forefront of our minds as we're going about our daily lives and continuing to fight the war on terror. If you are concerned with the trend of illegal immigration facing our country, join our blogburst! Just send an email with your blog name and url to admin at guardtheborders dot com.
Posted by Wild Thing at September 18, 2006 02:07 PM
---
Comments
Perhaps this attack is islamic hype, you never know about the rhetoric coming from these dingleberries.
But I certainly agree with Darnells assessment of the porous Southern border. The Northern border and coasts are not exactly secured either. If the big boom occurs here, I do think some survivors heads should roll, incl. our CinC.
Posted by: TomR at September 19, 2006 06:30 AM
---