« Guard the Borders Blogburst | Main | Hope and Courage This is America! »
September 19, 2006
Giving Support To John Bolton

Nearly five years after 9/11, we are well into an epic, generational struggle. A struggle that pits freedom against tyranny ... hope against fear ... democracy against Islamic radicalism. The men and women of our Armed Forces are fighting with heroic resolve ... and they deserve to be supported in their mission by diplomats willing to call evil by its name, able to rally our friends and allies behind the global expansion of freedom and democracy, and unafraid to passionately pursue reform of our dysfunctional international institutions.
That's why we need John Bolton's leadership at the United Nations. Unfortunately, his recess appointment expires in January of 2007 ... so we must act now to confirm him permanently.
This month Senate Republicans will do everything they can to break Democrat obstruction and give John Bolton the fair up-or-down vote that he was denied last year. But we need your help to turn up the heat on the Democrats by flooding their offices with your calls in support of Ambassador Bolton and the President's agenda for reforming the waste and incompetence of the United Nations.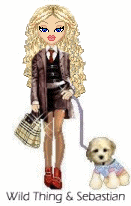 Wild Thing's comment.........
I support for John Bolton, he is the best man for the job and a man who isn't afraid to proudly defend America, our foreign policy and our allies in the War on Terror.
Posted by Wild Thing at September 19, 2006 02:47 AM
---
Comments
The Democraps and Rhinos are doing all they can to make America a second rate nation. Maybe so that we can "feel the pain" of the sorry assed Third(Turd)World. Of course, the Democrap leadership still plans to rule the masses while living a life of self-luxury. Socialism at it's best.
Posted by: TomR at September 19, 2006 06:35 AM
---
And, I support John Bolton 110% in his stand-ups against the Useless Nations. Perhaps there is a place for Amb. Bolton in the 2008 elections.
Posted by: TomR at September 19, 2006 06:37 AM
---
Tom I agree with you sooo much, thanks for your comments on this.
Posted by: Wild Thing at September 19, 2006 11:16 AM
---
Nothing I've ever heard from John Bolton demonstrates to me that he is either an Ambassador or politician.....which is JUST what we need.
Mr. Bolton's statements and demeanor always seem to rise above the rhetoric, providing an unmistakable platform as to what US policies and intentions are. There is no "reading between the lines" with John Bolton. He is clear, concise, and to the point.
He has my support.
Billy
Posted by: Billy at September 19, 2006 10:34 PM
---
Hi Billy, thank you for commenting about Bolton.
Posted by: Wild Thing at September 19, 2006 11:18 PM
---