« Iran In The News | Main | In Country Apaches Blasting Terrorists »
September 05, 2006
Coalition Forces...USA and Australian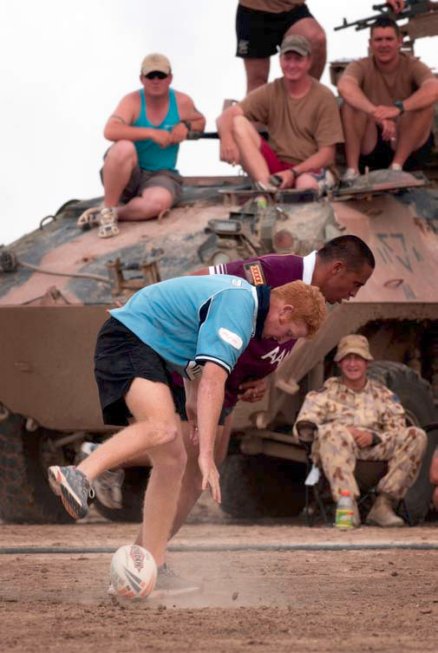 Australian soldiers from Queensland and New South Wales at Camp Smitty, Iraq, play a State of Origin match in team jerseys donated by the National Rugby League.
(Photo Courtesy of ADF)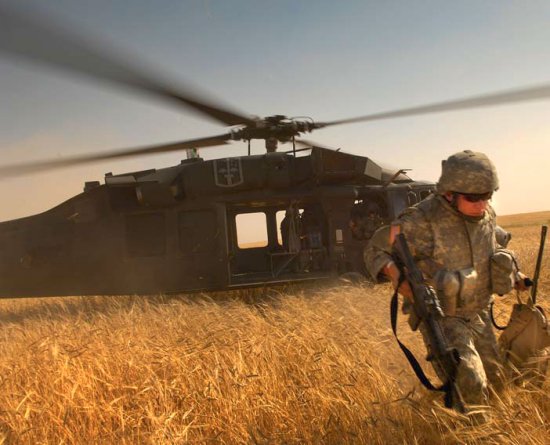 2nd Lt. Zack Zilai, Co. B, 4th Bn., 23rd In. Reg., Stryker Bde., exits a UH-60 Blackhawk helicopter.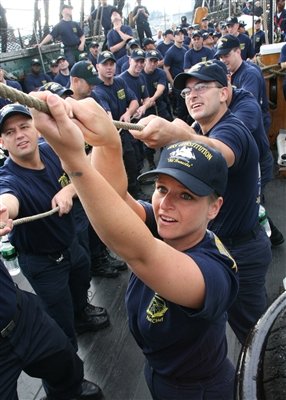 U.S. Navy Chief Petty Officer selectees heave on a line to set the jib aboard the USS Constitution during the second week of CPO leadership training aboard the ship in Boston, Mass., on Aug. 30, 2006. Each year Old Ironsides hosts approximately 300 CPO selectees for training including sail handling, gun drill and community outreach designed to instill leadership and teamwork skills. photo by Airman Nick Lyman, U.S. Navy.

Posted by Wild Thing at September 5, 2006 12:55 AM
---
Comments
I saw a film of one of the cruises of the Coast Guard's masted ship, I think it was the Eagle. Absolutely stunning and beautiful under sail. I believe every Coast Guard Academy cadet has to take one or two cruises aboard her to learn the real art of sailing.
Posted by: TomR at September 5, 2006 08:57 PM
---