« US Marine Humvee | Main | UN ambassador Dan Gillerman Speaking To The Anti-Semitic Security Council »
August 11, 2006
Say Thank You To Our Troops
Here is a chance to send a postcard to our service men and women serving overseas. I have posted 3 samples and there are more at this website called Let's Say Thanks.
The mission of Let's Say Thanks is to provide a way for individuals across the country to recognize U.S. troops stationed overseas. By submitting a message through this site you will send a free personalized postcard greeting to deployed servicemen and women.
To date, more than 12,000 postcards have been mailed to soldiers. Xerox is committed to helping people across the nation express their gratitude to our troops overseas. The launch of this program is aimed at reminding them how much Americans appreciate their service.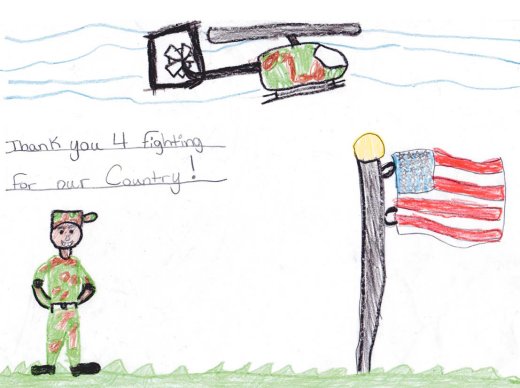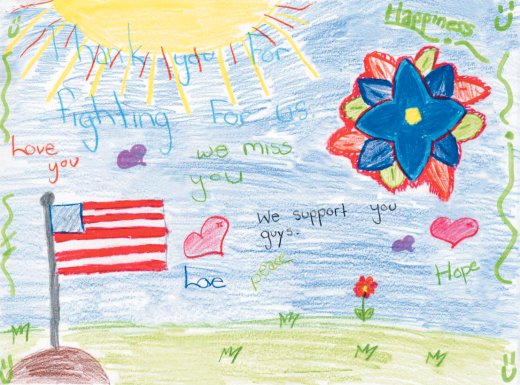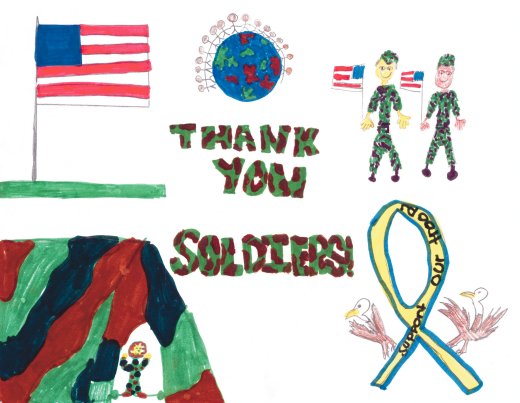 Wild Thing's comments......
I am so proud of Xerox, thank you so much for what you are doing. And thank you Beth at MVRWC for telling me about this.
Posted by Wild Thing at August 11, 2006 10:47 AM
---
Comments
Posted by: TomR at August 11, 2006 01:45 PM
---
Hi Tom, I am so glad. I never new that Xerox was doing something like this. So few companies do and I wish they would do things for the troops.
Posted by: Wild Thing at August 11, 2006 03:32 PM
---
Love it. Now the kids can get invovled.
Posted by: raz0r at August 12, 2006 08:41 PM
---
razOr I agree, it is such a great idea.
Posted by: Wild Thing at August 12, 2006 11:27 PM
---
THANK YOU TROOPS FOR WHAT YOU ARE DOING,
IT MAKES ME APPRECIATE THAT FREEDOM DOESN'T COME FREE, IT COST SACRIFICE OF BLOOD,SWEAT,TEARS AND LIVES FROM YOU GUYS AND YOUR FAMILIES.
GOD BLESS AND KEEP YOU ALL SAFE WHILE YOU ARE IN HARMS WAY UNTIL YOU ARE ALL SAFELY HOME ONCE AGAIN WITH YOUR LOVED ONES.YOU'RE IN MY PRAYERS, SHARON
Posted by: SHARON at September 5, 2006 11:59 PM
---
Thank you for your wonderful work of protecting
our country and showing your support for freedom.
We have the most wonderful young men and women in the world.
Posted by: Lois McDonald at September 11, 2006 03:25 PM
---