« New Leftist Hollyweird Diet ~ The Democrat Aider and Abettors Diet | Main | Egyptian Islamic Cleric - Hey Kids Join the Jihad »
July 05, 2006
Ultimatum Expires and Hamas Pulls Out of Talks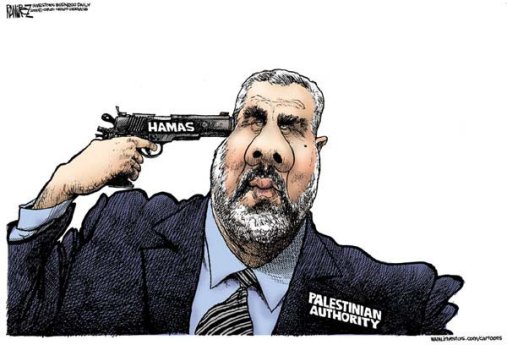 Palestinian militant factions behind the kidnap of an Israel Defense Forces soldier pulled out of negotiations for his release after Israel rejected their 6 A.M. ultimatum, a Hamas leader in Gaza said Tuesday.
Meanwhile, Israel said Tuesday that its refusal to negotiate with the militants holding Shalit remained unchanged, despite the expiration of the deadline.
"The militant groups withdrew their representative from the talks with the Egyptian mediators," Hamas' Osama al-Muzaini said.
The groups had given Israel until 6 A.M. Tuesday to agree to the release of 1,000 Palestinians in its jails in exchange for Corporal Gilad Shalit, seized in a cross-border attack nine days ago that left two of his comrades dead.
"They the militant factions may kill him, take him to another country or may hide him. All options are open," al-Muzaini said.
Olmert: No one attacking Israel will be immune.
Meanwhile, Prime Minister Ehud Olmert again ruled out negotiations with Shalit's kidnappers Tuesday, warning that the IDF would target all militants involved in his abduction.
"We will strike all terror elements and all those who strike the State of Israel will not be immune," Olmert told a business conference in the Negev.
"We will operate with all our might, but we won't give in to blackmail," Olmert said. "We won't negotiate with terror elements and we won't let anyone believe that kidnapping is a tool to bring Israel to its knees."
Olmert told the conference that he had instructed the IDF to continue with its ground offensive in Gaza and urged the public to be patient:
"We need to know how to purse our lips and how to deal a winning strike," he said. "We will do both of these, we will prevail and we will bring Gilad Shalit back to his parents, his family, to those who love him."

Interior Minister Roni Bar-On on Tuesday warned the Hamas-led Palestinian government that the "sky would fall on them" if they harmed Shalit.

"Hamas well understands ... that the sky will fall on them if they harm Gilad Shalit," Bar-On said.

"Nothing has changed from our standpoint," Justice Minister Haim Ramon told Army Radio on Tuesday. "The right thing is not to give a prize to terror, not to give in to terror, but the opposite."

Wild Thing's comment.......
The release of 1000 for 1 soldier? Nope, not gonna happen. Good for you Israel, I am proud of you!
Posted by Wild Thing at July 5, 2006 01:55 AM
---
Comments
Bout time they started kicking some Pali ass, and the hell with taking names.
Wonder if the IDF would enlist a broke-down old grunt that can't speak Hebrew?
Posted by: Delftsman3 at July 5, 2006 02:09 AM
---
Gaza may be Israel's again, soon.
Posted by: TomR at July 5, 2006 11:20 AM
---
Israel needs another Moshe Dyan to negotiate this hostage deal, let's hope it's Ehud Olmert.
Me too Delftsman, I can still barely fulfill one of my MOS's, although I'd like to operate one of those new Abrahms tanks. I wonder if they'll issue Vicodin, tankers are the ones with all the bruises.
Posted by: Jack at July 5, 2006 02:07 PM
---
HI Delftsman, I wish they had you over the helping them too. I would love to go, I am always saying that to Nick and he says what would you do Chrissie. I tell him I would be a sniper or something. K-pow Hamas bye bye.
Posted by: Wild Thing at July 5, 2006 04:22 PM
---
Tom I sure hope so that would be so wonderful.
Posted by: Wild Thing at July 5, 2006 04:23 PM
---
Sorry, but the cartoon reminds me of "Blazing Saddles" when the new sheriff threatens to shoot himself.
Posted by: OINK at July 5, 2006 08:39 PM
---
Oiiiink!
When I was a little Jewish-now Christian-girl growing up in the 70's and 80's Moshe Dyan was something of a god in my family.
Unfortunately lately I rael has had a case of "This time we reeeeeeally mean it."
If Israel wants to stay "Israel" they'd better stop pussy footing around and REALLY MEAN IT!!!!
AM ISRAEL CHAI!!!!!
Posted by: Barb at July 5, 2006 09:13 PM
---
Oink, that is such a funny movie. hahahaha
Posted by: Wild Thing at July 6, 2006 12:16 AM
---
Moshe Dyan: There was an old comedy bit, where a Catholic gal meets her old Jewish boyfriend after an interval of several years. He shows her a photo of his wife, a rabid Zionist:
"Oh, did your wife injure her eye?"
"No, she just likes to wear the eyepatch..."
Posted by: OINK at July 6, 2006 08:55 AM
---
Hi Barb I pray they mean it now, so far this time they are fighting back and I am proud of them.
Posted by: Wild Thing at July 6, 2006 09:32 AM
---
Posted by: Wild Thing at July 6, 2006 09:33 AM
---