« Soldier Makes Chopper-style Bicycle | Main | New York Times ~ Terrorists Favorite Newspaper »
July 01, 2006
Petition for Oriana Fallaci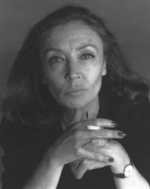 ORIANA FALLACI is renowned for her great bravery of claiming her own opinions. She represents the dying species of journalists who dare to have their say regardless of the political correctness, public opinion and common stereotypes. The most widely commented nowadays are her books and articles presenting strong criticism towards Islam and Arab world.
Judge Armando Grasso of Bergamo acknowledged a suit against Oriana Fallaci filed by the president of Muslim Union of Italy.
This is from a website that is taking a stand for Oriana Fallaci.
On June 6th the trial against a journalist and a publicist over insult of Islam by statements made in her book "The force of reason" will start. We want to express our concern about the decision made by the judge of Bergamo, since such practices can lead to restrictions of freedom of speech in the realm of European democracy with human rights being its largest achievement.

We believe that freedom of speech is a universal value and should not fall within political, cultural or religious interests. Oriana Fallaci has been fighting for the freedom of expression in her work as a journalist throughout her whole life. As we intend to protect the freedom of speech we want to express our solidarity with Oriana Fallaci. Being aware of contentiousness of her latest statements, we still stand against the trial which is infringing the freedom of expression.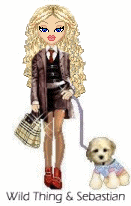 Wild Thing's comment....
I signed the petition and wanted to post it here in case anyone else would also like to sign.

Posted by Wild Thing at July 1, 2006 12:47 AM
---
Comments
Posted by: TomR at July 1, 2006 12:02 PM
---
Posted by: Tincan Sailor at July 1, 2006 01:45 PM
---
I'm also reading her 2 recent books, ripping the Islamofascists a new one:
The Force of Reason & The Rage and The Pride
I fear she's right -- that Europe is already lost and the USA is the only hope. She's not an easy read, content or style.
And she's a dying breed in more ways than one; she is fighting a long battle w/cancer.
Posted by: OINK at July 1, 2006 04:48 PM
---