« In Country Our Troops In Iraq | Main | In Country Troops Talk About IED Attack »
July 26, 2006
Hezbollah Says Israeli Response a Surprise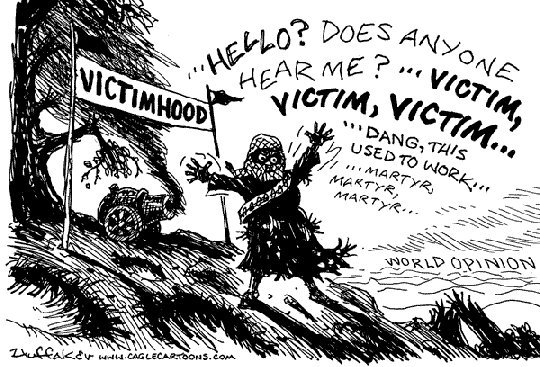 Hezbollah Says Israeli Response a Surprise
A senior Hezbollah official said Tuesday the guerrilla group did not expect Israel to react so strongly to its capture of two Israeli soldiers.
Mahmoud Komati, deputy chief of Hezbollah's political arm, also told The Associated Press in an interview that his group will not lay down arms.
The truth is _ let me say this clearly _ we didn't even expect (this) response.... that (Israel) would exploit this operation for this big war against us," said Komati.
He said Hezbollah had expected "the usual, limited response" from Israel to the July 12 cross-border raid, in which three Israelis were killed.
In the past, he said, Israeli responses to Hezbollah actions included sending commandos into Lebanon to seize Hezbollah officials or briefly targeting specific Hezbollah strongholds.
He said the Shiite group had anticipated there would be negotiations on exchanging the Israeli soldiers for three Lebanese prisoners in Israeli jails, with Germany acting as a mediator as it did before.

Wild Thing's comment......
OH pleazzzzee! Israel has put up with sooooo much and for so long! The Hamas and Hezbollah are just used to Israel being patient, and showing restraint.
Thank God Israel is fighting back.
Posted by Wild Thing at July 26, 2006 01:08 AM
---
Comments
I hope the World is beginning to see the rediculous game these Islamotards constantly play, shoot first and claim to be the victim, they've gotten away with that shit for way too long, why show any mercy to these kooks?
Posted by: Mark at July 26, 2006 04:58 AM
---
Exactly, Mark. Two generations of pandering to these vicious lamebrains has given them the mentality of infants. Now instead of being gradually changed, they need to be killed. Thanks to the UN and the usual suspects.
Posted by: Rhod at July 26, 2006 06:11 AM
---
Mark, I agree,no mercy should be shown at all. If the world does not begin to get it soon it will be too late. I hate saying that, I hate thinking that, but it is a fact.
Posted by: Wild Thing at July 26, 2006 08:52 AM
---
The idiocy of those who support those who would kill us (after Israel, we're next...)is what frightens me. I'm praying for a grand moment of clarity here!!!
Posted by: yankeemom at July 26, 2006 10:43 AM
---
Me too Yankeemom, I am very concerned, and afriad too. Not that I cannot defend myself but afraid that because of the left siding so much with the terrorists and their rights like the PC stuff our military can't go full out to get the enemy. I would hate to be in a fight for my life and have to worry about the media taking apart every move I make.
Posted by: Wild Thing at July 26, 2006 02:47 PM
---
See, that's what happens when you visit the well one too many times. It goes dry.
Sucks to be Hamas or Hezbollah now, doesn't it?
Posted by: raz0r at July 26, 2006 08:37 PM
---
razOr....tah dah! Poor widdle terrorists..NOT. hahaha
Posted by: Wild Thing at July 27, 2006 01:21 PM
---