« CAIR Takes It's Usual Terrorist Hugging Low Road | Main | Pakistani Protesters Using Foot Voodoo on Bush Doll »
July 22, 2006
~~ Happy Birthday BobF ~~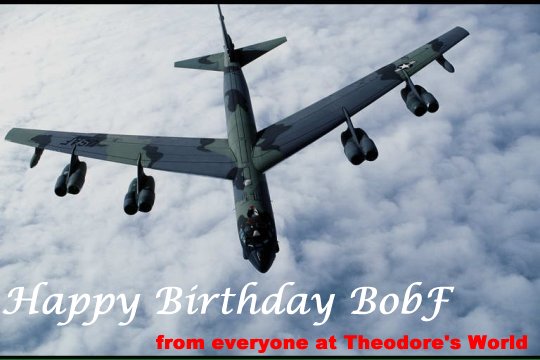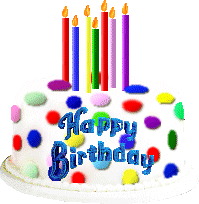 Have a wonderful birthday Bob and many, many more. Wild Thing
Posted by Wild Thing at July 22, 2006 12:05 AM
---
Comments
It's a good thing I swung by before turning out the lights or I'd have missed it. Happy Birthday Bob
Posted by: Jack at July 22, 2006 03:00 AM
---
Posted by: BobF at July 22, 2006 07:14 AM
---
And may your birthdays somehow be farther apart so you stay young(er) longer. This growing old is a hassle, isn't it!
Happy Burfday BobF
Posted by: TomR at July 22, 2006 12:10 PM
---
Cheers, Bob. Sixteen is a tough year for everyone, but you can get your driver's license soon. Happy Birthday!
Posted by: Rhod at July 22, 2006 01:13 PM
---
Posted by: LindaSoG at July 22, 2006 07:40 PM
---