« Fox News Julie Banderas Takes On Phelps-Cult Hatemonger! | Main | God Is Busy Now »
June 12, 2006
Hurricane Warning Issued for Storm Alberto ~ Surfs Up!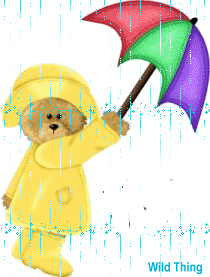 TAMPA, Fla. (AP) -- Forecasters issued a hurricane warning for parts of Florida's Gulf Coast on Monday as the first named storm of the 2006 Atlantic hurricane season quickly gained strength in the Gulf of Mexico.
The warning from Longboat Key near Sarasota to the Ochlockonee River south of Tallahassee means Tropical Storm Alberto was expected to produce hurricane conditions within the next 24 hours.
A tropical storm warning remains in effect for Longboat Key to Englewood.
At 11 a.m., Alberto's winds had increased to 70 mph, up from 50 mph just three hours earlier. The storm was centered about 190 miles south-southwest of Apalachicola and was moving north-northeast at about 7 mph, National Hurricane Center forecasters said.
I live in Sarasota and so far just lots of much needed rain and some wind.
Posted by Wild Thing at June 12, 2006 11:24 AM
---
Comments
Posted by: LindaSoG at June 12, 2006 05:40 PM
---
Hi Linda, all is OK here, just lots of rain and we needed it soooo much. So far so good.
Posted by: Wild Thing at June 12, 2006 07:30 PM
---
I get back from vacation to find a hurricane in the Gulf. We get home, unpack, go to sleep, and I wake up to find my flagpole tilting at 30 degrees. Ahhh. At least the flag was okay. I'll remember to take it down next time.
Posted by: raz0r at June 13, 2006 01:35 PM
---
Hi razOr welcome home, I am sorry about your Flag pole. I am glad your Flag was OK.
Posted by: Wild Thing at June 13, 2006 06:19 PM
---