« The President of Greatness Ronald Reagan | Main | Kerry 180 »
June 05, 2006
Guard the Borders Blogburst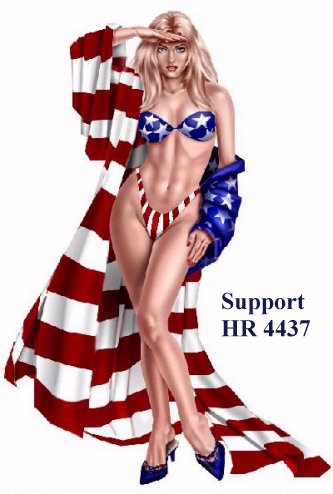 TRAITORS!

A total disconnect
'Twixt rulers and the ruled.
The country will be wrecked.
Who do they think they've fooled?

Both Parties I accuse,
The Elephant and Mule;
Together in this ruse,
United in misrule.

A flood tide of those who
Assimilate will not!
Both Parties know 'tis true
And still they say: So What!

They think that they can hide
Behind their guards and gates;
Escape the rising tide
And leave us to our fates.

But when our culture falls
And Dear beset by Dire
Is dashed against the walls --
None will escape entire.

All this for labor cheap --
Undone our way of life
By alien hatred deep,
Sundered in alien strife.

What makes them act this way?
Have they not eyes to see?
The People they betray!
Is this Democracy?

~ © Richard Sutta
(used with permission)
Foreword by Heidi at Euphoric Reality
From Spanish-speaking illegal workers, to angry tenured professors and arrogant politicians, we are hearing more and more tenets and demands from a movement called Reconquista. The movement, once dismissed as extreme racist rhetoric, has rapidly gained traction and momentum among millions of ill-educated illegal aliens and well-established Mexicans alike. Reconquista gives voice to the angry demands of present-day Mexicans who mistakenly think they have indigenous rights to the land of the Southwestern United States - which they claim was "stolen" by an imperialist American government. The centerpiece of their agenda is the mythical Aztlan.

In the spirit of a new people that is conscious not only of its proud historical heritage but also of the brutal "gringo" invasion of our territories, we, the Chicano inhabitants and civilizers of the northern land of Aztlan from whence came our forefathers, reclaiming the land of their birth and consecrating the determination of our people of the sun, declare that the call of our blood is our power, our responsibility, and our inevitable destiny.

"From whence came our forefathers...?" Nothing could be further from the truth - not that the facts matter much in their efforts to further "La Raza" - or The Race. Using racially-charged arguments to batter at the traditional guilt mentality of Americans, proponents of Aztlan aim to "reconquer" the Southwestern United States as their due. Apparently, they fail to understand that the tribes of present-day Mexico never inhabited the Southwest U.S., nor for the most part did Mexicans themselves - it was mostly open land [frontier] except for northern Native Americans (as you will see below).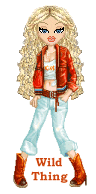 A manifest destiny has been embraced by many within mainstreamed advocacy groups in America such as La Raza, LULAC, and most commonly MECHa, the radical student organization which has specifically embraced the tenets of Atzlan. "Por La Raza todo, Fuera de La Raza nada," is translated as "For the Race, everything, for those outside of the Race, nothing." Though that singular statement seems to sum up the demands of today's angry illegal Mexican aliens, there is much more to their Plan to restore Aztlan:
Aztlan belongs to those who plant the seeds, water the fields, and gather the crops and not to the foreign Europeans. We do not recognize capricious frontiers on the bronze continent

Love for our brothers makes us a people whose time has come and who struggles against the foreigner "gabacho" who exploits our riches and destroys our culture ... Economic control of our lives and our communities can only come about by driving the exploiter out of our communities, our pueblos, and our lands and by controlling and developing our own talents, sweat, and resources.

Education must be relative to our people, i.e., history, culture, bilingual education, contributions, etc.

Self-defense of the community must rely on the combined strength of the people ... For the very young there will no longer be acts of juvenile delinquency, but revolutionary acts.

A nation autonomous and free - culturally, socially, economically, and politically- will make its own decisions on the usage of our lands, the taxation of our goods, the utilization of our bodies for war, the determination of justice (reward and punishment), and the profit of our sweat.
So there is a Plan for Reconquista. But do these emotional and racial claims have any historical basis?
Clearing Up A Misconception About Reconquista
by Loma Alta
Introduction.
Spain conquered what was to become modern Mexico and part of the southwestern United States in 1521. Spanish rule lasted 300 years until 1821 when Mexico gained independence. Mexico ruled what is now part of the southwestern United States for a very, very short time. Mexico ruled Texas from 1821 until 1836, some 16 years. Mexico ruled California from 1821 until 1846, 26 years. Mexico ruled most of New Mexico from 1821 until 1848, 28 years, and the southern most portions of Arizona and New Mexico until purchased by the United States in 1853, 33 years. The United States began ownership of these territories in 1845 (Texas), 1846 (California), and 1848-1853 (New Mexico and Arizona). Thus the United States has owned this land since 1845-1853, 153-162 years.
The ownership has thus been: Spanish 1521-1821 or 300 years; Mexican 1821-36 to 1853 or 16 to 33 years; and American 1845-1853 or 154 to 162 years. Almost all development and modernization came under United States ownership. Please see Spain, Mexico, Texas, California, and New Mexico-Arizona for more details.

Comparison of Ownership Time and Development.
Spain owned the area for 300 years and operated it as a colony. The central area, and most developed part was around Mexico City with much of the current southwestern United States being the frontier, relatively undeveloped, and subject to Indian raids and predations. The situation was much the same in the very, very short period, 16-33 years, of Mexican ownership. With the United States ownership, 154 to 162 years, beginning as territories, exploration and development proceeded rapidly and modern civilization came with, or shortly after, statehood.
The Absurdity of Reconquista.
Whether by time of ownership or degree of development and civilization, Mexico had virtually no temporal or civil weight of authority in the southwestern United States. Mexico never really established military or civil control over the area and it was never really a normal part of Mexico, but was always the frontier with vast expanses of nearly unexplored and lightly inhabited regions far from Mexican rule and authority. So tenuous, unpopular, and corrupt was Mexico's presence and claim to the areas, and the Mexican government so hated by American and Mexican pioneers alike, that they only lasted from 16 to 33 years.
Thus, Reconquista is another myth, promulgated for racist reasons (it is the spawn of Mexican supremacist groups such as La Raza - literally "the Race") much as the Germans' "Lebensraum", or living space, was for the master race. And, Reconquista is equally racist and equally the deranged product of irrational hate groups.
Therefore, we can dismiss the concept of "Reconquista" as a racist, hate group concept that has no place in America, or in any other just and tolerant society or country. There is no need to give any credence whatsoever to the false and meritless claims of any moral attachment to territory by radical, racist groups. They are as phony as last year's bird's nest.
__________________________________________
This has been a production of the Guard the Borders Blogburst. It is syndicated by Euphoric Reality, and serves to keep immigration issues in the forefront of our minds as we're going about our daily lives and continuing to fight the war on terror. If you are concerned with the trend of illegal immigration in our country, join the Blogburst! Send an email with your blog name and url to euphoricrealitynet at gmail dot com.
Posted by Wild Thing at June 5, 2006 08:55 AM
---
Comments
Please email the White House with your distaste of ANY type of amnesty/guest worker bill. Bush was told by Conservatives when he was governor of Texas that the border needed to be closed to illegals. He has had 10 years to understand, yet he continues to encourage the flood of Hispanics. He blatantly lies about it. As the most informed person in the world, he has to know the ramifications of this culture destruction.
If he signs a bill allowing illegals to continue their migration, then I think his Presidential Library should be in Mexico City.
Posted by: TomR at June 5, 2006 09:32 PM
---
Tom I snail mailed and emailed the White House and also called. I hope people do the same across the USA. Laws mean something and the old ones we had in place were never honored and this let's go write new ones just because it aids the illegals is against all I am.
Posted by: Wild Thing at June 5, 2006 11:12 PM
---