« Al-Qaeda Infiltrates Britains M15 | Main | Now Terrorists Huggers CAIR are Whining ~ Feelings Hurt »
May 15, 2006
World Wide Terrorism Web
Not In Our Name and the World Wide Terrorism Web
In the run-up to this war, Not In Our Name became one of the major "peace" organizers and coalitions in the United States. Not In Our Name has spared no cost purchasing ads in newspapers around the world to publish its anti-American Statement of Conscience. Its signatories include scores of Hate America bigwigs, like Noam Chomsky, Howard Zinn, Michael Parenti, Gloria Steinem and Barbara Kingsolver. Hollywood icons (and many more has-beens) like Danny Glover, Jessica Lange, Tyne Daly, Martin Sheen and Ed Harris have also signed or endorsed the statement. NION organizes marches and other protest activities in its support.
However, Not In Our Name is deeper than the latest academic babblers and limosuine liberals. NION professes peace, yet it is involved - directly as well as indirectly - with terrorist organizations and anti-American propaganda campaigns headed by fanatical Communist and Muslim groups. NION has cemented alliances with bona fide radical organizations like the Interreligious Foundation for Community Organization, Women's International League for Peace and Freedom and the Revolutionary Communist Party.
Not In Our Name: What is IFCO?
Not In Our Name (NION) requests donations on its website, yet on this site donors are asked to make checks payable to NION/IFCO. IFCO is the acronym for the Interreligious Foundation for Community Organization. NION states that the " Interreligous Foundation for Community Organization (IFCO)… is our fiscal sponsor." Fiscal sponsorship by IFCO means Not In Our Name receives donations that are tax deductible because of IFCO's 501c(3) (charitable, federal tax-exempt) status. IFCO charges a fee for this service.
The Interreligous Foundation for Community Organization is a pro-Castro proxy group. Members of their staff such as Lucius Walker (Executive Director), Marilyn Clement (Treasurer) and Ellen Bernstein (Grants Administrator) are all Castrophiles In Havana in November 2000, Lucius Walker proclaimed, "Long live the creative example of the Cuban Revolution! Long live the wisdom and heartfelt concern for the poor of the world by Fidel Castro!" This was a follow-up to his pro-Castro speech in 1996, commemorating the 75th anniversary of the Communist Party USA. Marilyn Clement is a co-organizer of the WILPF's Sister-to-Sister Cuba project. The WILPF also issued a condemnation of Clinton's Cuba policy in 1998. Bernstein was also quoted as saying she believes Cuba is the paradigm of democracy.
IFCO does not limit its activity to pro-Castro factions, though. Its management maintains relationships with extremist Islamist groups as well. Walker travels frequently to Iraq, usually alongside Ramsey Clark. IFCO is a member of ANSWER Steering Committee.) Bernstein is a member of the American Muslim Council's campaign against the use of secret evidence. Clement met with Palestinians during a WILPF "solidarity" conference in May 2002. IFCO is also a fiscal sponsor of the National Coalition to Protect Political Freedom (NCPPF). The co-founder of NCPPF was the recently indicted terrorist financier Sami Al-Arian.
However, NION's links with Muslim terrorists are not just indirect, through IFCO. NION invited both Sami Al-Arian and Lynne Stewart to address their October 6, 2002 rally in Central Park. Stewart was indicted for passing messages on behalf of her terrorist client Sheikh Omar Abdul Rahman.
One of the members of NION's Advisory Board, Abdeen Jabara, is a member of the legal advisory board for the American Muslim Council. He is a past president of the Arab-American Ant-Discrimination Committee, a board member of William Kunstler's Center for Constitutional Rights, and a co-counsel with Lynne Stewart for Sheik Rahman, the terrorist convicted for the 1993 World Trade Center bombing.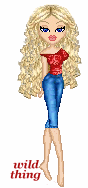 Wild Thing's comment.....
Is NION's financial relationship with IFCO some innocuous charitable funding arrangement? Is it a coincidence that NION donations are funneled through an organization with links to communist and pro-Palestinian groups? Is it a coincidence that NION's donations are mailed to an organization that has links with Castro? Is it a coincidence that NION is operated by an organization with links to Communist terrorists? And do the long list of entertainment industry notables who have signed onto its "Statement of Conscience" aware of NION's links? If not, why not?
Posted by Wild Thing at May 15, 2006 12:02 AM
---
Comments
Excellent WT. Could it be that the same group who allows a known traitor to elevated to equal status as a statesman amongst them turns the same blind eye towards the subversive groups in this country. Maybe it is because there is an allegance between the two groups to dupe the public, one to sell it on the propaganda level the other to block opposition and provide protection while both sell out freedom. I have long suspected the Senate of what is common knowledge in Hollywood. I view the Judiciary through the same pink lens.
Posted by: Jack at May 15, 2006 12:39 AM
---
I agree with you and I like the way you said it...."through the same pink lens".
Posted by: Wild Thing at May 15, 2006 01:27 AM
---