« Iraqi Insurgent Gives Chilling Confession | Main | Galloway Says Murder of Tony Blair Would Be Justified »
May 25, 2006
Veterans Fight Decision Not To Observe Veterans Day


Veterans battle to keep their day
STAMFORD -- They've stormed the beaches of Normandy, fought the Vietcong and defended their country against the "axis of evil."
Now, local veterans are taking on the city's Board of Education, fighting its decision not to close for Veterans Day next year.
By requiring school children to attend classes, veterans say the board has decided not to observe the holiday.
Representatives of the local American Legion, Marine Corps League, Disabled American Veterans, Jewish War Veterans, and the Veterans of Foreign Wars are planning to protest the change in the school calendar at the school board meeting Tuesday night at the Stamford Government Center.
"This is not Memorial Day for the guys who have been killed, to remember them. This is for the guys who are alive," said John Rubino of the local Marine Corps League. "Veterans Day is for living, breathing veterans of all armed forces. These guys have gone though a lot and they have earned that one day of the year."
Veterans say having school on the holiday is disrespectful to the men and women who served their country.
"Our day is a sacred day," said Pat Battinelli, chairman of Stamford's Patriotic and Special Events Commission and leader of the local Marine Corps League. "It's like taking Good Friday away from the church."
Opponents have set up a Web site, www.saveveteransday.com
The school board voted 8 to 1 Feb. 28 in favor of opening on Friday, Nov. 10, to cut one day off the end of the year in June. Friday is the holiday this year because Veterans Day falls on a Saturday.
School board President Susan Nabel said students should get a lesson in civics and history instead of a day off.
"We all felt the real meaning of Veterans Day has been lost for students for quite a few years," she said.
Board members also felt it was more productive to have an extra school day in November rather than June, she said.
Nabel said the two veterans on the board -- Archie Elam and Charles Conway -- voted for the change. She also said members of the Jewish War Veterans and the VFW had been consulted and approved of the plan.
"As a matter of fact, a couple of them said they were very much for it and said they wanted to be involved in the planning of the assemblies at the schools, so I am very distressed now that veterans groups are accusing us of disrespect and accusing us of making a hasty decision," Nabel said.
She said the discussion about whether to hold classes on Veterans Day began last summer.
If the holiday fell on a school day, Nabel said she personally would have opposed the change, but that's not the case this year.
"Veterans Day is actually Nov. 11. We are having school on Friday, Nov. 10. Having school that day in no way prevents students from participating in the events that happen on Veterans Day," she said. "They'll march in the parades and play in the orchestra with a better idea of why they are doing what they are doing."
Board member Martin Levine said the whole purpose was to create a Veterans Day curriculum for the schools.
"Now we seem to be accused of being unpatriotic for what was supposed to be a patriotic thing," he said.
Democrat Marggie Laurie was the only member to vote against the change. She said it would violate union contracts that give some school employees the day off.
At a Republican Town Committee nominating convention last week, Kurt Zimbler, commander of the local Jewish War Veterans post, voted against running two Republican school board members for re-election -- Angela Lorenti and Charles Conway -- because they voted for having school on Veterans Day.
The day's been lost in terms of the importance of it," said Conway, a former Marine. "Ask half the kids what Veterans Day is and they have no idea."
Lorenti said teaching students about veterans is a better way to honor their service to the country than giving kids a day off to play video games or go to the mall.
"Kids are not really acknowledging veterans on their day off. They are at home doing whatever," she said. "We were concerned that it's just another day off and no one was really honoring the veterans."
Public schools in Connecticut are not required to have the day off.
In Wilton, where the schools were in session last Veterans Day, students interviewed veterans, wrote letters to veterans or watched a video about the seriousness of war. School also was in session in New Canaan and Westport last Veterans Day.
"It can't happen here," Battinelli said. "We're not a little country-bumpkin town anymore, and the veterans take the holiday very seriously. There is the American way, and there is this way."
If learning about a holiday is a better way to celebrate than taking a day off, veterans say school should be in session on all holidays, including Labor Day, Columbus Day and Martin Luther King Jr. Day.
"How can you have that one school holiday stricken from the school calendar and not the others?" said Rubino, who will have two sons at Toquam Magnet Elementary School in the fall. "You could imagine the outrage if they tried to remove Martin Luther King Day and say, 'We are going to come to school and talk about who Martin Luther King was.' "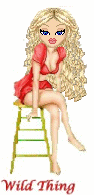 Wild Thing's comment.........
First of all, if kids are not acknowledging Veterans Day and we are being told they don't have a clue what it is about then WHY NOT! Why aren't they being taught what Veterans Day is about by their parents, and their teachers!!!!
And what the hell is this.............Democrat Marggie Laurie concerned it would "violate union contracts that give some school employees the day off".......She could care less about our Veterans she is ONLY worried about violating union contracts and that it might mess up their allowed days off???!!!!!
First we have to put up with, listen to, hear endlessly about the LEFTIES protesting the war and our troops. Having signs that say Kill your officers and we will support you crap and now we have to ignore Veterans Day? Ignore a day that is set aside, one freaken day out of the year to say Thank you from America to our Veterans.
Because they, the parents and the teachers did not want the extra day off, because they said the kids have no clue what Veterans Day is anyway? OMG!!!!
Well our TROOPS are NOT expendable, our VETERANS are NOT expendable and neither is Veterans Day expendable! The liberals will stop at nothing in their disdain for all things military or American.
They skip it this year when it's on a Saturday, then skip it next year when it's on a Sunday. Now they have a precedence for skipping it when it's on a weekday.
Here is a page at my website called......Veterans Never Forgotten
NO Veteran will ever be forgotten as long as I am alive. Thank you Veterans for serving our country. Thank you Troops today too.

Posted by Wild Thing at May 25, 2006 01:27 AM
---
Comments
When I was a boy in grade school Veteran`s Day was a day off from school. I remember 2 events that were repeated each year. First, in the morning all the kids loaded onto the school bus and visited all the local cemetaries and put fresh flowers on the graves of veterans. In the afternoon there was a parade in our small town where the high school band followed by veterans carrying the Stars and Stripes, followed by all the local veterans. Music was patriotic and martial. Everybody attended and it was a great day!
If schools don`t do this anymore no wonder children forget.............bad for them, bad for the nation.
Semper Fi
Posted by: Colonel Jerry USMC(ret.) at May 25, 2006 12:17 PM
---
Communism acknowleges no national heritages and the educational system is in the clutches of Communists.
Posted by: Jack at May 25, 2006 02:25 PM
---
Actually, Jack, they aren't communists, they're capitalists of the worst kind. Soft, privileged, and arrogant.
Stamford is my wife's home town. It, and the other towns in the area, Greenwich, New Canaan and others, are simply known around here as "Fairfield County", and have been for years. That name distinguishes them from the rest of us. The local cultural influences are NYC and the Michael Skakel set. The disease is spreading, however, but I give it twenty years.
Have patience. People are leaving this region in droves. Massachusetts loses thousands a year, and Connecticut has been losing middle-class population since the 1970's, with some stable years. The replacement population is illegal and legal immigrant.
The result will be social schisms of the worst kind, even higher taxes, even more gated communities because the uppers won't tolerate intrusion by the untouchables, and the full realization of leftism in all its failures. Stable societies need businesses, and the business climate in these states is dismal, but that's another story.
Write off Connecticut. It's a pointless, meaningless little corner on the Eastern Seaboard.
Posted by: Rhod at May 25, 2006 04:26 PM
---
It seems every community is getting it's enclaves of immigrants. I know apartment complexes here that are predominantly Somalian, Bosnian, Salvadorian, Albanian, etc. And of course, Mexicans. They seem to maintain their cultural ways and dress. They are criminals and victims.
Those that support and encourage them, usually churches, seem to soon abandon them in favor of government welfare payments. Those who support them also seem to live in nice neighborhoods free of tribes of immigrants. It may be worse in some states than others, but it is happening everywhere, and with increasing frequency.
And the growth of immigration has occurred moslty during a Republican majority in Congress.
Our leadership has/is failing us. And we troop off to Walmart to buy Red Chinese made crap.
The face and soul of America is changing, to Third(turd) Worldism.
Posted by: TomR at May 25, 2006 05:07 PM
---
Colonel Jerry USMC(ret.) it is so great to see you. I loved reading how it was when you were a boy.
I agree with you, by not doing this no wonder children forget or don't know what this holiday is for.
Thank you for commenting.
Posted by: Wild Thing at May 25, 2006 06:07 PM
---
Hi Jack, growing up I would never have dreamed that what I see happening today in America would ever happen. If I would havehad a dream about it, well it would have been a nightmare.
Posted by: Wild Thing at May 25, 2006 06:12 PM
---
Rhod it is so sad, Conn. and Mass. are two of my favorite States my other one is Colorado. I wish the lefties would stop ruining places. waaa
The last time I was around Conn. was in 1988 and I saw a lot of small shops and small businesses closed. Places I just knew had to be unique and wonderful if they were just open again.
Sorry I know that is off topic but it just reminded me of that right now.
Posted by: Wild Thing at May 25, 2006 06:21 PM
---
Tom I pray so hard for America. It breaks my heart when I hear or see others not appreciate our Veterans. Like you said the "soul is changing" of America.
Posted by: Wild Thing at May 25, 2006 06:28 PM
---
..wt,thing is if the truth was known the majority of our kids dont have a clue what sacrifices we have had to endure over the years..and with todays "sensitivity" seeping into every aspect of life..." we dont wont to upset their young minds"..pure unadulterated hogwash..not the word that first came to mind but it works..we must tell them the hard facts of life..ihho..
... I too belong to the fur brigade.3 dogs 2 cats,1 bearded dragon,1 Oscar fish..think if I bring home anymore....I might have to sleep with them.....
...ps love ya site ; ya got class ((-: }...I agree with Glenn........those dolls..!!...((( - ;}
Posted by: Rob_NC at May 26, 2006 12:09 AM
---
..hey wt I`m spreading this around to those that I think might give a heck and will help,I was listening to Bill`s radio show when a woman called in and explained she(Iraq veteran) and the troops where in need of sheets and pillows..I cant believe what I heard..to be honest it made a tear trickle down my cheek..then anger..why the ***** dont our troops have ******* sheets..sheets mind you...unbelievable..but I thought I`d pass it along maybe some others also will donate ..seems they are in need of queen maybe double.. ...all I know we got sons, daughters, fathers ,mothers, that need freaking sheets...sorry I just cant believe it..pass the word,quite honestly they deserve the best linen we could give them..sand, grit, heat, and no sheets..sorry to ramble but I am incensed about this...this is the link to Bills site to where the address is located..she said they didn`t have a site..yet..!...lol..Rob_NC

http://www.billoreilly.com/blog?action=viewBlog&blogID=-903638139115665633
Posted by: Rob_NC at May 26, 2006 12:33 AM
---
HI Rob_NC, nice to meet you. I got a kick out of your fur brigade. heh heh Thank you for liking the blog.
heh heh the dolls are part of my love for tons of graphics. I tend to be a visual person when I am expressing myself or telling about an article or doing a rant. haha
Thank you for the link Rob.
Posted by: Wild Thing at May 26, 2006 12:44 AM
---