« A Land of Checks and Balances Thanks To Our Constitution | Main | Unit in Afghanistan Honors Americans Who Made Ultimate Sacrifice »
May 29, 2006
Thank You Blue Star Chronicles ~ Prayers for Our Troops
This weekend we learned that two of our nephews have sons that are serving now. One has enlisted in the Marines and the other in the Army. We call them our nephews as well, but I suppose the correct way to say it would be great nephews. I really am not sure of the exact wording on that.
We are very proud of them and will be praying for their safety along with the very special family members of those here at Theodore's World that have loved ones serving now and all the rest of our troops as well.
There was no further information at this time as to where they will be but I just wanted to let you know.
Blue Star Chronicles it is a wonderful blog that supports our troops. They have a Blue Star Banner and the Carnival of Blue Stars. They are for those with family members serving now and also for those that support the families of those serving now and our troops. I am using the Blue Star Friend logo because not only do we have family members serving now but there are so many friends of our serving now as well. And there are sons of those of you here that are a big part of the team at Theodore's World serving now too. We are all in this together and I love you all.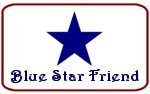 Blue Star Blogroll is to facilitate a network of bloggers who have a special and sincere interest in the well-being of soldiers serving as part of the United States Armed Forces.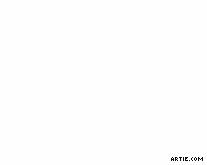 Posted by Wild Thing at May 29, 2006 12:55 AM
---
Comments
Thank you so much for the recommendation and the link! I love your blog.
Posted by: beth at May 29, 2006 09:01 PM
---
HI Beth, thank you. Thank you for having Blue Star Chronicles and for all you do.
Posted by: Wild Thing at May 29, 2006 11:43 PM
---