« The Real Democrats Agenda ~ Cut and Run | Main | Murtha's War Hero Status Called Into Question »
May 19, 2006
Riders Across America Thanking Our Wounded Soldiers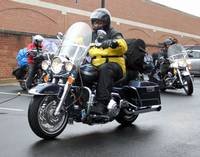 Tom Donegan, foreground, Bob Loy, rear left, and Joe Kurnos start out from Fairfax, Va., Monday morning on their "Ride for America's Patriots" to San Antonio, Texas.
By Leo Shane III -
Stars and Stripes Pacific edition
Thursday, May 18, 2006
WASHINGTON — Tom Donegan wants to send the wounded soldiers at Brooke Army Medical Center in Texas a big, loud "thank you."
So he and a handful of friends will come roaring into San Antonio later this week on a fleet of noisy motorcycles flying a banner praising the patriots recovering there.
"We just want to thank them for their service," said Donegan, who owns a Virginia real estate firm. "They need to know that their sacrifice hasn't been forgotten."
The 3,200-mile, 10-day round-trip began Monday outside of Washington and will wind through Tennessee, Arkansas and Louisiana. The riders are hoping to raise more than $20,000 for the Coalition to Salute America's Heroes, which funds grants and programs to help wounded veterans move on with their lives.
Donegan said he was inspired to help the injured soldiers after meeting with coalition spokesman J.R. Martinez, a former soldier who was wounded in an IED attack in Iraq in April 2005.
The group will visit Martinez — and the other patients at the medical center — from May 19 to May 22, delivering souvenirs from the ride and grateful handshakes.
Donegan said he expects other riders to join the convoy for at least part of the ride. One confirmed day tripper is Josh Forbess, a soldier wounded in a Black Hawk helicopter crash in 2003.
Forbess said shows of support like this are crucial during the recovery process. "It's just you and your thoughts when the lights go out," he said. "It's good to see that, to know there is support."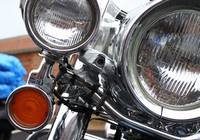 A webcam mounted on the front of Tom Donegan's motorcycle will allow the public to follow the progress of the "Ride for America's Patriots." Connected to a laptop powered by the engine, the cam will send an image every 10 seconds. At the end of the ride, the images will be combined into a video. (Joe Gromelski / S&S)

The bikers have set up Web cams on the motorcycles and will be giving daily updates of the ride through their Web site.....Ride For America's Patriots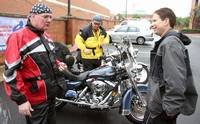 Left to right, Bob Loy, Tom Donegan and Joe Kurnos, before leaving for San Antonio on the "Ride for America's Patriots."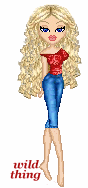 Wild Thing's comment......
I love hearing about stories and people like this. God bless them everyone of them! And God bless and protect our troops and keep them safe.
Thank you to all our Veterans and wounded in the military. My heart is full of respect and appreciation for all you have done.
Posted by Wild Thing at May 19, 2006 12:14 AM
---
Comments
Theses guys are great. I bet most of them also belong to the Patriot Guard. I can't ride, but I support the Patriot Guard, and the Minutemen. Both groups exist because of unnecessary bulls--- on the part of America's loony Left.
Posted by: TomR at May 19, 2006 05:53 PM
---