« Thanks To VFW Some Troops Can Call Home on Mother's Day | Main | Caw! Caw! Culture of Corruption! Caw! »
May 07, 2006
Military Helicopter Crashes in Afghanistan, Killing 10 GIs

.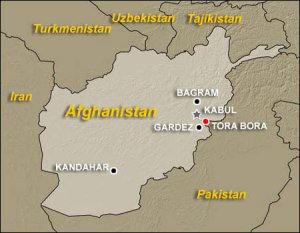 .
KABUL, Afghanistan — A U.S.-led coalition military transport helicopter crashed while conducting combat operations in the remote mountains of eastern Afghanistan, killing all 10 American soldiers on board, a U.S. military spokeswoman said Saturday.
The CH-47 Chinook crashed late Friday while on a mission in support of Operation Mountain Lion, an offensive to root out Taliban and Al Qaeda militants near the border with Pakistan. The crash was not the result of hostile fire, said Lt. Tamara D. Lawrence, a coalition spokeswoman.
"The remains of all the 10 soldiers have been found and there are no survivors," she told The Associated Press. "There is no indication that the helicopter came down due to some enemy action."
The soldiers were part of a more than 20,000-strong coalition force, mostly operating in the volatile south and east of Afghanistan. About 18,000 of those forces are American.
The helicopter was conducting "operations on a mountaintop landing zone" when it crashed near Asadabad in Kunar province, about 150 miles east of Kabul, the capital, the military said in a statement. Rescue and recovery operations began at daybreak Saturday, Lawrence said. An investigation into the crash is under way.
(Story continues below at......."continued".......)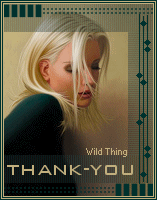 It is hard to post about injuries or death's of our service men and women. It rips my heart out. Such hard and sad news to read. Heroes, every one of them and I'm humbled by their service and sacrifice. You will be missed. You will not be forgotten.
One of the guys I write to it is his 3rd deployment into Afghanistan and he's in that region of 'stan.
He's been in this fight from the get go...he's also had 2 tours in Iraq. He just had a birthday this past week. I pray he is ok and all of those here that have loved ones serving in Afghanistan and Iraq I pray every day several times a day they will always be ok too.
Some 2,500 Afghan and U.S. soldiers are conducting a joint military operation in Kunar, one of the biggest since the ouster of the hardline Taliban regime by U.S.-led forces in late 2001 for hosting Al Qaeda.
Asadabad is surrounded by rugged mountains, and a large U.S. military base there houses hundreds of troops.
The police chief of Kunar province, Gen. Abdul Ghafar, said the helicopter crashed about 10 miles northwest of the U.S. base in Asadabad. He said the crash was a day's walk from any passable road.
"The area of the crash is a mountainous area and it is difficult to reach," Ghafar said.
A military statement said that other aircraft and crews were near the landing zone during the crash and confirmed that the helicopter was not shot down. Lawrence said that although it was dark, the other coalition aircraft would have known if an enemy rocket had been fired.
The military did not say what unit the U.S. troops were from, only specifying that they were soldiers, meaning from the Army, and not Marines.
Posted by Wild Thing at May 7, 2006 12:55 AM
---
Comments
I hate to lose good people like that. Our military needs a rest, but seeing as how we and a very few allies are carrying the brunt of this war for the entire non-islamic sorry assed, cowardly world. Well, I guess we are going to continue to have soldier and equipment fatigue accidents for a while. Until somebody with fortitude says, "Let's show them we are serious and take out mecca with a tacnuke."
Posted by: TomR at May 7, 2006 12:05 PM
---
Posted by: Wild Thing at May 7, 2006 01:48 PM
---
The Chinook is a great, reliable workhorse, but most likely, very old and strained. For personal reasons, this incident left me a little cold, but I'd know by now if it was one of my own.
Tom's right, too, about the burden. But in Afghanistan, we have about 8000 NATO troops over near the Iranian border, contending with Iranian troublemakers. That is likely to become much worse in the next year or so. I don't know if NATO is up to the task.
Posted by: Rhod at May 7, 2006 05:20 PM
---