« Iran General Says It Has Identified U.S., Israel "weak points" | Main | No Tears In Heaven »
April 18, 2006
Yippee! Aaron is Back! Welcome Back!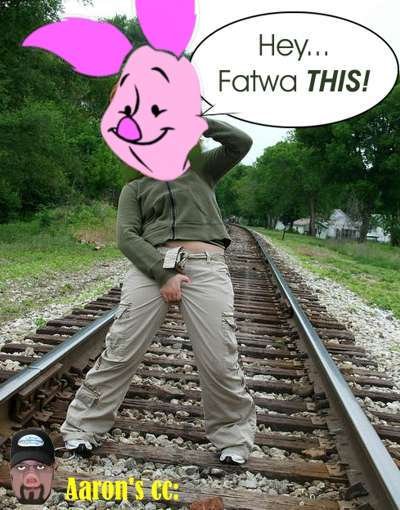 Wild Thing's comment......
Aaron.cc is back and it is a good day! He has some really interesting posts too about what has been happening and posts from the enemy as well. Click HERE to go to Aaron's Blog.
If you also scroll up his page you can see the posts I am talking about. Such a wonderful example of the "Religion" of "Peace".
Posted by Wild Thing at April 18, 2006 08:07 AM
---
Comments
Love the cartoon ha!
and thanks for the link
have a wonderful day !

Posted by: SouthernDoll at April 18, 2006 01:33 PM
---
Hi SouthernDoll thanks, the graphic is from Aarons blog. I think it is perfect for what he has gone through with the attackers he had, it was so horrible.
Good to see you.
Posted by: Wild Thing at April 18, 2006 04:20 PM
---