« Thousands Of Illegal Alien Predators Target Children | Main | Take Your Dream and Shove It! »
April 30, 2006
America Means NOTHING to DemocRATS & RHINO's

.


GOP News

The planned boycott of American businesses on Monday by groups who support "rights" for illegal aliens has gained a new ally: the California Senate. In a mind-boggling move, the legislative body passed a resolution which supports the "Great American Boycott 2006." In other words, the California Senate is siding with illegal aliens and against the overwhelming will of the American people.

As noted by the Associated Press, "California's state senators on Thursday endorsed Monday's boycott of schools, jobs and stores by illegal immigrants and their allies…"

The California Senate vote was along party lines, 24-13, but it really makes you wonder what these people, even though they are Democrats, are thinking. This is America, right? The Monday boycott is by ILLEGAL aliens and their supporters, right? What's going on here?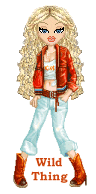 Wild Thing's comment......
NEVER did I think I would see anything like this in my life. God help us!
Posted by Wild Thing at April 30, 2006 12:04 PM
---