« Iranian Navy and Other Iranian Military Photos | Main | News From Iraq ~ The Bunker Notebook ~ »
April 10, 2006
~ Happy Birthday Rodger ~
Happy Birthday Rodger



of the most wonderful

Have a very special Birthday
and many, many more!
Wishing you all the best!
A year of fun and happiness
is my birthday wish for you
You are someone special
and your birthday should be too!

Happy Birthday!

from,
Wild Thing

and everyone here at
Theodore's World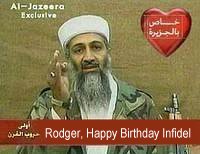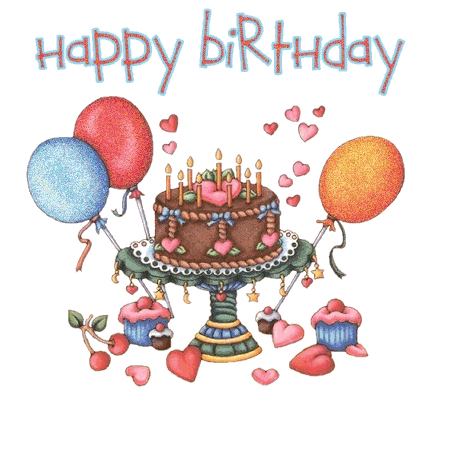 Posted by Wild Thing at April 10, 2006 12:47 AM
---
Comments
OMG ... all the guys in the home are so jealous. I don't even need my Prozac and Viagra today! Thank you.
Posted by: Rodger Schultz at April 10, 2006 11:40 AM
---
lmao you are so funny
I love birthdays, lots of cake with tons of frosting.
Posted by: Wild Thing at April 10, 2006 03:31 PM
---

Coming from a gal that can eat tons of cake AND icing and never gain an ounce!
Us fatties hate peeps like you.
(she knows what a LIE that is)
Posted by: SparkS at April 11, 2006 02:51 AM
---
Posted by: Wild Thing at April 11, 2006 11:53 AM
---