« Political Correctness Strikes Out At Mother Goose | Main | Al-Qaeda Undercover Soldier Makes Threats »
March 13, 2006
Russia Says No To Iran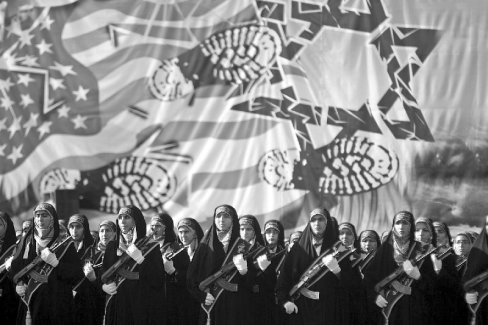 Iran loses Russian backing after rejecting nuclear deal
Published: 13 March 2006
Iran has lost crucial support from its powerful ally Russia after the Iranian foreign ministry said Tehran is no longer considering a Russian compromise aimed at resolving the dispute over Iran's nuclear threat.
A foreign ministry spokesman, Hamid Reza Asefi, flatly told reporters in Tehran that "the Russian proposal is not on our agenda any more".
Russia's offer of a joint venture to enrich uranium outside Iran had been seen as Iran's last chance to avoid UN Security Council action.
The West, concerned that Iran may be working to build a nuclear weapon under cover of a civilian programme, wants to prevent Iran from enriching uranium as the process can lead to production of weapons-grade fuel. Iran continues to insist on its right to uranium enrichment for peaceful purposes.
Russia warned that Iran's tough position could "radicalise the nature of the UN Security Council debate". The five permanent members - Britain, the US, France, Russia and China - have been struggling to agree on a unified position before talks widen to include the full 15-member council later this week. The dispute was referred to the UN by the International Atomic Energy Agency last week after Tehran refused to comply with demands made by the IAEA.
Konstantin Kosachev, the head of the international affairs committee of Russia's lower house of parliament, said Iran's move had destroyed the only chance for a compromise.
Mr Asefi said: "Circumstances have changed. We have to wait and see how things go with the five veto-holding countries" on the Security Council.
Posted by Wild Thing at March 13, 2006 01:04 AM
---
Comments
Russia, AND CHINA, are a lot closer to Iran than America. They should be very worried about Iran getting the bomb and a means to launch it.
Posted by: TomR at March 13, 2006 12:54 PM
---
I agree Tom, I would not feel one bit safe if I lived in Russia or China.
Posted by: Wild Thing at March 13, 2006 02:06 PM
---