« A Girl Blogger Thang' | Main | Algeria Let's 2,000 Islamic Militants Out Of Prison »
March 05, 2006
Please Pray For A Dear Blogger Friend Of Mine
This is very dear to my heart. A wonderful friend of mine, Delftsman is not well at all. He is very sick and needs our prayers. From day one of my having a Blog he is one of the Bloggers that has been a true friend.
Read here of Delfts' Situation
Please get well soon my very dear friend.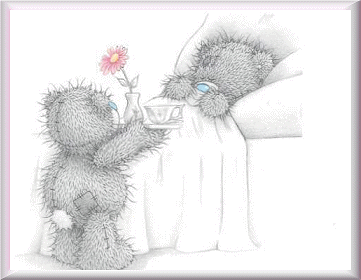 Posted by Wild Thing at March 5, 2006 04:47 PM
---
Comments
I used to hang out over there. He's the best.
Posted by: Rhod at March 5, 2006 05:17 PM
---
Thanks WT, I knew he was sick, I just didn't expect it to come to this. I had a severe bout of fluid buildup around the heart from medications and it's no fun, he must be going through hell with this.
Posted by: Jack at March 6, 2006 01:29 AM
---
Oh my gosh Jack I am so glad you are ok now. I am so sorry you had to go through that. Medications can really mess with the body. It is hard when a person takes stuff for one thing and then it causes all kinds of other harmful things to happen. So glad you are ok.
Posted by: Wild Thing at March 6, 2006 01:52 AM
---
Hi Rhod, yes he is a good guy.
Posted by: Wild Thing at March 6, 2006 01:54 AM
---