« Holy Islamville Batman! | Main | Iran ~ Come for the decapitations--stay for the stonings »
March 23, 2006
Is That A Sensor In Your Pocket Or Are You Just Glad To See Me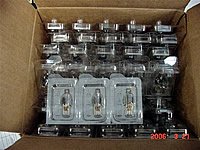 Los Angeles Man Charged for Attempting to Ship Sensitive Technology to Iran
Joint ICE-FBI probe uncovers scheme involving illegal export of pressure sensors
LOS ANGELES - A Los Angeles man was arraigned in federal court here yesterday for his role in a scheme to illegally export more than 100 Honeywell sensors to Iran in violation of the International Emergency Economic Powers Act (IEEPA). According to the manufacturer, the sensors, which detect the pressure of liquid or gas, could potentially be used to detonate explosive devices.
Mohammad Fazeli, 27, was arrested March 16 at his Los Angeles apartment by agents with U.S. Immigration and Customs Enforcement (ICE) and the Federal Bureau of Investigation (FBI). Fazeli was named in a three-count indictment handed down March 9 charging him with violating the IEEPA, conspiracy, and making false statements.
The indictment alleges that Fazeli ordered 103 pressure sensors in September 2004 through a website operated by an electronics company based in Minneapolis, Minnesota. According to the indictment, Fazeli told an unindicted co-conspirator that he had been contacted by a representative from that company advising him that he needed a license in order to export the devices. Despite that, after receiving the parts, Fazeli allegedly attempted to send them to the United Arab Emirates, with the understanding that the devices would ultimately be shipped to Iran.
Under the IEEPA, Iran has been subject to a trade embargo by the United States since the late 1970s. The Iranian Transactions Regulations expressly prohibit the sale, supply, or transshipment of any goods, technology, or services to Iran without prior authorization by the Treasury Department's Office of Foreign Assets Control. Investigators say Fazeli had not received the required prior approval from the Treasury Department to export the pressure sensors.
"One of ICE's top enforcement priorities is preventing terrorist groups and hostile nations from illegally obtaining U.S. military products and sensitive technology," said Kevin Kozak, deputy special agent in charge for ICE investigations in Los Angeles. "In the wrong hands, components like these pressure sensors could be used to inflict harm upon America or its allies."
Fazeli, who remains free on $50,000 bond, is scheduled to go on trial April 25.
Just last week a federal jury in San Diego found Arif Ali Durrani guilty of multiple violations of the Arms Export Control Act for illegally exporting military aircraft parts from the United States to the United Arab Emirates, Malaysia, and Belgium. At the trial, ICE agents testified that many of the military components in Durrani's illegal export plot were ultimately destined for Iran.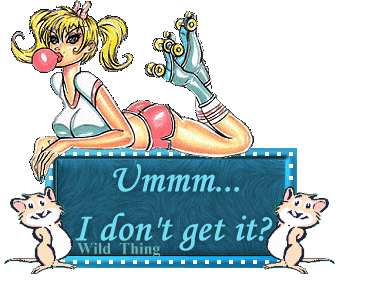 Wild Thing's comment......
I just don't get it, if anyone really expects this bastard to show up for court, I have a bridge for sell. Why the hell they let this guy post bail is beyond me. He should have been considered a flight risk and held him until his trail date.
Posted by Wild Thing at March 23, 2006 12:55 AM
---
Comments
I agree 50k is nothing to this greaser unless they have some other line on him which I doubt. There should have been no bail. The judge is to consider his roots in the comunity, his assets, That means does he have the wherewithall to flee and his connections in other countries. Boy this judge screwed the pooch.
Posted by: Jack Hamilton at March 23, 2006 02:25 AM
---
I can't believe this...only in California.
Posted by: Washington at March 23, 2006 07:23 AM
---
He sure did Jack, thanks for commenting and I agree with you.
Posted by: Wild Thing at March 23, 2006 07:58 AM
---
Hi Washington,isn't it something. I was really rolling my eyes when I read this.
Posted by: Wild Thing at March 23, 2006 07:59 AM
---
With real estate prices in Southern California, a $50,000 bond could be an outhouse in a junkyard. If this guy makes it back to Iran, he will be a hero. Maybe that's what the judge wants? Maybe he's scared to put him on trial?
Posted by: BobF at March 23, 2006 10:17 PM
---