« Please Pray For A Dear Blogger Friend Of Mine | Main | Iran Makes More Threats »
March 06, 2006
Algeria Let's 2,000 Islamic Militants Out Of Prison
Algeria Frees Militants in Mass Pardon
ALGIERS, Algeria - Algeria freed a first group of Islamic militants Saturday after deciding to pardon or reduce sentences for more than 2,000 people detained during an insurgency in the 1990s.

Cries of joy rose up among families outside the two prisons on the outskirts of the capital, Algiers, when the prisoners were released.

As part of reconciliation efforts, the Justice Ministry announced this week that it would pardon or end legal proceedings for 2,100 convicted or suspected Islamic militants. Some 100 militants, convicted of more serious crimes, will have their sentences reduced.

The national reconciliation plan was overwhelmingly approved in a September referendum, an effort to turn the page on an insurgency that left 150,000 dead.

Critics say that President Abdelaziz Bouteflika's Charter for Peace and National Reconciliation seeks to whitewash years of agony and that releasing extremists and allowing them home from exile could plant the seeds for future violence.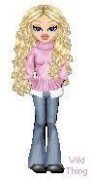 Wild Thing's comment......
Good grief! I just don't get it, why on earth do something like this.
Posted by Wild Thing at March 6, 2006 01:05 AM
---
Comments
Looks like their former colonists taught them well. Like you I'm concerned that they've unleashed 2000 - 4000 bloodthirsty terrorists against the West, most likely in sympathy with Iran and Syria and their efforts to help Palestine bring down Israel. BTW, wasn't Algeria also the home of the French Foreign Legion?
There's an old saying that if you bed down with dogs you'll get fleas.
Posted by: Jack at March 6, 2006 01:52 AM
---
Perfect saying, very appropriate too.
Jack, I think your right about the French Foreign Legion, I had forgotten about them.
Posted by: Wild Thing at March 6, 2006 02:04 AM
---
Jack's right.
French colonialism and meddling in Algeria consisted of the two things France does best. Exploit, cause trouble and then run away.
While decolonizing the country, France abandoned its own nationals there, and Algerians loyal to France to reprisals. The thing ended in a near revolt in the French army, with DeGaulle having to face the prospects of French paratroopers jumping into Paris and staging a coup. Around the same time they laid the groundwork for the Vietnam War.
Algerians certainly remember the malevolence and cowardice in French foreign policy, and maybe they use their experience as a model for The West in general.
Posted by: Rhod at March 6, 2006 07:13 AM
---
Hi Rhod, that is interesting thank you so much for the information on them. You described the French perfectly ...... "Exploit, cause trouble and then run away."
Posted by: Wild Thing at March 6, 2006 10:56 AM
---