« Golden Mosque In Iraq Bombed By Insurgents | Main | USS Ronald Reagan In Middle East »
February 22, 2006
Welcome To Rhod As One Of Theodore's World Authors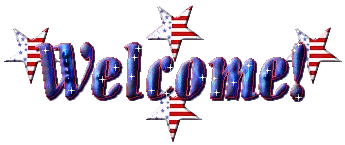 Rhod has been posting here as you all know. I have asked him if he would like to be one of the Authors of posts here at Theodore's World. Rhod is a Vietnam Veteran, 25th Inf Div 66 and 67.
When I created my blog I wanted very much to make it a home to Veterans and a place you all feel welcome and comfortable always. As time goes by I would like to open this up for others of you Veterans to be authors as well. A real place to do rants, cheers, serious things, fun things and sharing.
Welcome Rhod from Angry Old Salt ( my husband a Navy Veteran) and myself.
Posted by Wild Thing at February 22, 2006 08:47 PM
---
Comments
Excellent! Welcome Author Rhod, your posts are well thought out, expressed very well and informative. You also have a very funny sense of humor. I look forward to reading your articles. RTC
Posted by: RightToCarry at February 22, 2006 10:58 PM
---
Looking forward to some good, and fun, reading Rhod.
Posted by: TomR at February 23, 2006 12:09 AM
---
Welcome Rhod, always glad to read what you have to say. BTW thanks for serving.
Posted by: Jack at February 23, 2006 12:15 AM
---
Holy Smoke! That's an expletive from my youth, and not one I use much these days (it's too powerful for lefties), but this is a real occasion. Who says being opinionated and stiff-necked doesn't pay off? If being forcibily ejected from lefty blogs is an honor, this privilege is off the charts.
Being in the company of first-class posters and a great Blog-mistress like WT is fun, but it's difficult. You folks make it look easy.
I'm not sure I have anything to say which is more interesting or insightful than anyone else; I have none of WT's skills, lots less info than my fellow posters, and even less time. And I've been able to sit at this banquet without paying my tab, and I'm not even a Democrat.
I hope a fight breaks out from time to time, because everyone here seems prepared to do battle with the enemy...the ones at home and abroad. The occasional troll is a good target. I stumbled on a quote recently that describes everyone here...It's by LTCol Dave Grossman who wrote "The Bulletproof Mind.
Dave says the world is divided among wolves, sheep and sheepdogs. He goes on: "The sheep pretend the wolf will never come, while the sheepdog lives for that day".
I haven't thought of sheepdogs in that way, but I know what he means. I'm scraping my neck on the fence trying to get into the fray. These are awful times, and only true liberals and conservatives can carry the day. Nothing produced by The Left can accomodate itself to our realities.
Thank you Wild Thing, and all my friends here. I'm surprised and honored. Semper Fi is a good motto, even though...ugh, I wasn't a Marine (sorry Mark). And the angrier a Salt is, the better. Thanks to everyone.
Posted by: Rhod at February 23, 2006 07:41 AM
---
I like what Rhod writes and am looking forward to his posts.
Posted by: BobF at February 23, 2006 08:48 AM
---
Welcome Rhod, we communicated a while back about our Cu Chi experiences and our admiration of Ann Margaret (OP) and Nui Ba Dihn (Black Virgin Mountain) where Rhod was a signalman on top and I was a grunt at the bottom both fighting the VC who were in the middle. BTW Rhod, one of the guys over at the Tomahawk site says they now have gondolas which take people up and down the big mole hill and the Vietnamese charge money for the ride. Oh well, enough about me, have a good time here and I look forward to what you have to say.
Hi Chrissie! :]
Posted by: cuchieddie at February 23, 2006 09:20 PM
---
HI cuchieddie good to see you.
:)
Posted by: Wild Thing at February 23, 2006 11:47 PM
---
Eddie:
Sorry I didn't get back to you, but had serious trouble swapping from AOL to Comcast, and lost a couple weeks.
Ah, Nui Ba Dinh. I don't quite know what to think about a Gondola going back and forth up there. Nice view, fantastic view of the tapioca plantations and valley to the west at Tay Ninh but all those damn caves and tangles would give me the creeps even now.
If you remember the Long Tom 175's down at the intersection near the 125th, and back toward the gate south from the Wolfhounds...they used to fire a round 23 miles to hit the slopes, and, we hoped, never hit the top. They never did.
Early on when the SF was up there, before us, they used the waterholes during the day and Charlie used them at night. It all seems very far away now and very primitive, like the Indian Wars.
Do you remember Fort Courage? The only genuine tree-trunk stockade in all SEA, on the east end of the tiny landing strip at the 196th? Amazing. No Hollywood fantasy could ever portray that place the way it really was, Eddie. Someday I hope they try. What a trip.
Buku thanks, as they say, for the comment.
Posted by: Rhod at February 24, 2006 11:16 AM
---
Rhod,I have been looking forward to this happening since WT said she asked if you were interested. Your comments have been great!
Welcome aboard! And thanks for your service to our country.
Posted by: Angry Old Salt at February 25, 2006 05:44 PM
---
Welcome aboard has a nice ring to it, AOS. Since first learning about the five destroyers at Omaha Beach a long, long time ago, I realized how important you guys are to ground troops...and then there was that nice big battleship in the North China Sea, too.
My thanks to you....
Posted by: Rhod at February 27, 2006 08:29 PM
---