« C-141 "Hanoi Taxi" is Retiring | Main | Australian PM says no exit date from Iraq »
February 12, 2006
Iraqi Army Raid Safra Village With Our Troops Support
KIRKUK, Iraq -- Approximately 100 Iraqi Army soldiers conducted a raid through Safra village today with support from Soldiers from Company D, 1st Battalion, 327th Infantry Regiment, 1st Brigade Combat Team, 101st Airborne Division.
The Iraqi Army soldiers searched over 45 structures while Soldiers from Company D provided outer cordon security and served as tactical advisors throughout the operation. It was a combined effort to detain possible insurgents and disrupt terrorist and insurgent activity.
The Iraqi Soldiers detained a target known to be linked to the bombings of the oil pipeline, and talked to the village Muktar (religious leader) regarding further questioning for wanted possible insurgents.
"This operation was Iraqi Army planned, Iraqi Army lead, and is definitely the direction they need to be," commented Cpt. Paul Witkowski, Commanding Officer for Company D.
Although this mission was successfully planned and completed by Iraqi Army soldiers, it is not the final step for them. According to Witkowski, there will be more in the future.
"Missions like this allow them to get more experience under their belt, and more comfortable with what to do placing us in a more over watching and assistance role," Witkowski confidently said. "That's where we want to be.
By 1st Brigade Combat Team - Public Affairs Office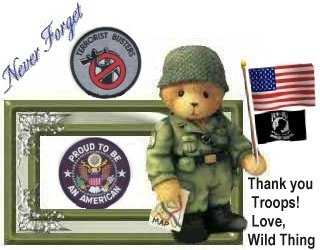 Posted by Wild Thing at February 12, 2006 12:14 AM
---
Trackback Pings
TrackBack URL for this entry:
http://www.theodoresworld.net/mt/mt-tb.cgi/310
Comments
Post a comment