« Suicide Bomber Recruitment Drive In Tehran | Main | I Think This Stinks »
February 19, 2006
I Thought I Had Heard It All ~ But Look At Al Qaeda's by-laws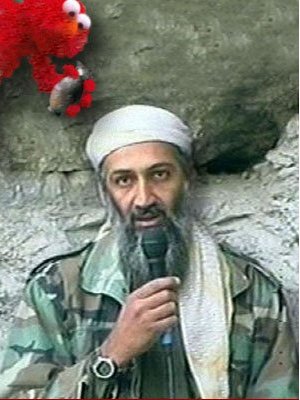 .
Austin Bay Blog has an interesting post about Al Qaeda, drawn from captured documents released by the U.S. Army's Combating Terrorism Center at West Point.
…the Department of Defense's Harmony Database, this report provides an analysis of al-Qa'ida's organizational vulnerabilities. These documents, captured in the course of operations supporting the GWOT, have never before been made available to the academic and policy community.
GWOT= Global War On Terror
Go HERE and read of :
~ Al Qaeda is for socialized medicine
~ vacation time
And this......Al Qaeda's Decision Executive Branch is tasked with torture:
Second: Decision Execution Branch (issued from the Security Committee):
This branch is divided into the following sections:
A- Investigations
B- Imprisonment & torture
C- Coordination & relations: This section is responsible for coordination with
security entities outside the organization after approval from the leadership
(Emirate).
D- Documents.
Wild Thing's comment.....
Amazing isn't it? hahaha Now see they have socialized Medicine just what ole Hillary would love.


* Austin Bay Blog
* Michelle Malkin
Posted by Wild Thing at February 19, 2006 02:04 AM
---
Trackback Pings
TrackBack URL for this entry:
http://www.theodoresworld.net/mt/mt-tb.cgi/341
Comments
Not much different than the Connecticut Motor Vehicle Department.
Posted by: Rhod at February 19, 2006 03:20 PM
---
Hahaha yes and probably most of them.
Posted by: Wild Thing at February 19, 2006 04:18 PM
---
Post a comment