« Court Issues Fatwa On Cartoonists | Main | Conservative T-Shirt Maker Has Life Threatened »
February 21, 2006
Democrats Are At It Again ~ Yawn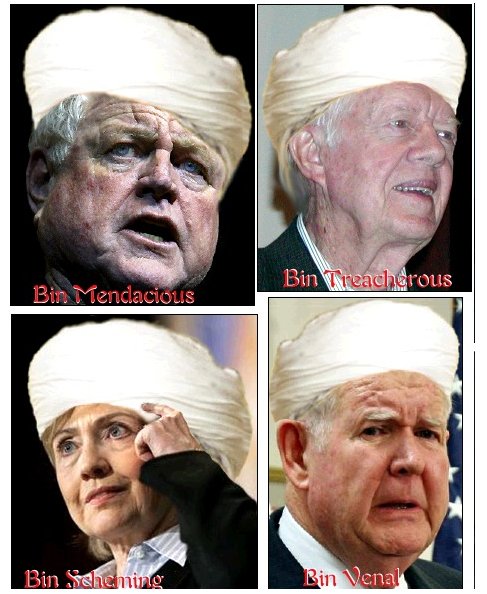 .

Democrats may unite on plan to pull troops
WASHINGTON -- After months of trying unsuccessfully to develop a common message on the war in Iraq, Democratic Party leaders are beginning to coalesce around a broad plan to begin a quick withdrawal of US troops and install them elsewhere in the region, where they could respond to emergencies in Iraq and help fight terrorism in other countries.

The concept, dubbed ''strategic redeployment," is outlined in a slim, nine-page report coauthored by a former Reagan administration assistant Defense secretary, Lawrence J. Korb, in the fall. It sets a goal of a phased troop withdrawal that would take nearly all US troops out of Iraq by the end of 2007, although many Democrats disagree on whether troop draw-downs should be tied to a timeline.

Howard Dean, Democratic National Committee chairman, has endorsed Korb's paper and begun mentioning it in meetings with local Democratic groups. In addition, the study's concepts have been touted by the senator assigned to bring Democrats together on Iraq -- Jack Reed of Rhode Island -- and the report has been circulated among all senators by Senator Dianne Feinstein, an influential moderate Democrat from California.

The party remains divided on some points, including how much detail to include in a party-produced document, fearful of giving too much fodder for attacks by Republicans.
.
Wild Thing's comment.....
Feinstein a moderate? HUH?
Korb is a Soros funded leftist. They use his Reagan era credentials to pretend he's a conservative.
In October, Lawrence Korb and Brian Katulis, writing for the Center for American Progress, a liberal organization headed by Clinton's former chief of staff John Podesta, issued a report calling for what they termed "strategic redeployment."
Posted by Wild Thing at February 21, 2006 12:47 AM
---
Trackback Pings
TrackBack URL for this entry:
http://www.theodoresworld.net/mt/mt-tb.cgi/348
Comments
Let's redeploy the dimocraps, out of the Senate in '06, '08, 2010, etc.
Posted by: TomR at February 21, 2006 09:44 AM
---
Tom, I would love that heh heh!
Posted by: Wild Thing at February 21, 2006 11:26 AM
---
Turbans, or lobotomy bandages? You could scoop out the frontal lobes of these numbskulls with a melon-baller and fill the hole with a raisin.
The one with a skull the size of a dumpster, and the advanced facial spider-vein colony is also known as Teddi Bin Swimmin.
Posted by: Rhod at February 21, 2006 01:57 PM
---
Rhod, LOL you are so funny!
Posted by: Wild Thing at February 21, 2006 02:35 PM
---
Bin Rantin' has that flytrap open still. Mmmm good, insects taste so good..... Said the toad.
Rhod, you are darn funny....
Posted by: RightToCarry at February 21, 2006 08:14 PM
---
Wild Thing, you crack me up
Posted by: cuchieddie at February 22, 2006 03:37 PM
---
Post a comment