« Democrats Are At It Again ~ Yawn | Main | FBI Visits Air Charter Again »
February 21, 2006
Conservative T-Shirt Maker Has Life Threatened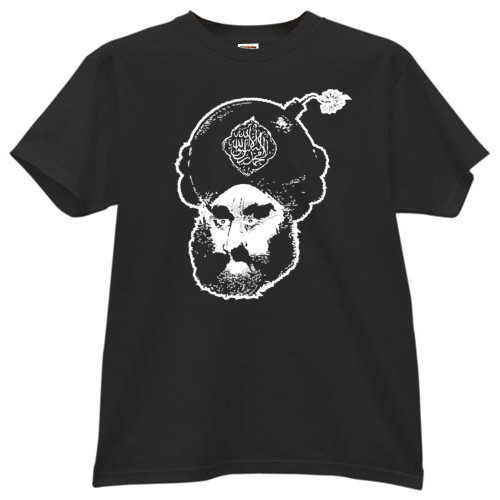 Hate Mail and Death Threats Target Seller of Mohammed Cartoon T-shirts
February 21, 2006 -- Conservative t-shirt maker MetroSpy set off a firestorm when their newest design depicted a caricature of the prophet Mohammed with a bomb wrapped in his turban. According to Islamic tradition, graphic depictions of the Prophet Mohammed are forbidden. MetroSpy's apparent disregard for this tradition has outraged many in the Muslim world, prompting some to voice their displeasure by sending the company hate-filled email, online viruses and even death threats.

Johnathan Alexander, MetroSpy's production manager, says he's never seen anything like it. "It's a silly little cartoon. We've sold designs far more offensive than this for years", referring to a t shirt which reads, "My Jesus can beat up your Allah."

"For people to become so enraged over a drawing that they resort to burning down buildings and threatening to kill people is something I'll never understand," Alexander said.

In one email the person writes, "We kill you and burn your shop. I am Muslim with forces in the U.S.A."

Another email claims to be from the terrorist group Al Qaeda. It reads, "You only have 5 days and your company will disappear. I promise!" The email is signed, Saalem Al Qahtani, Al Qaeda.

One of the more disturbing messages simply says, "In two days we kill your family."

Over the past few days, MetroSpy has begun posting some of the emails on their website.

According to Alexander, "Ever since we started posting the messages along with the sender's return address, the volume of hate mail has slowed down and the tone has changed considerably. In fact, some of the more recent comments could be considered polite."

In an email which was traced to Saudi Arabia, the writer asks, "Could you guys do a favor? Please eliminate this picture from your goods because it's very embarrassing to our religion. If you do that, it would be a greatly appreciated. Thanks a lot."

Despite protests over their offending design, MetroSpy plans to continue selling the t-shirts. As a precautionary measure however, MetroSpy has increased its security, sought the advice of a private investigative agency and remain in close contact with federal and local authorities.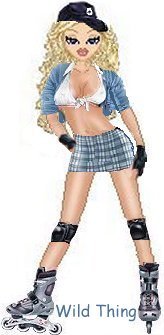 Wild Thing's comment.......
I ordered this t-shirt last week. I have ordered from them before like the one that says......
Peace Through Superior Firepower is a good one too.

Posted by Wild Thing at February 21, 2006 10:47 AM
---
Trackback Pings
TrackBack URL for this entry:
http://www.theodoresworld.net/mt/mt-tb.cgi/350
Listed below are links to weblogs that reference Conservative T-Shirt Maker Has Life Threatened:
» Muslims Death Threats Over T-Shirt Sales from Moonbattery
Muslims have been issuing death threats against Metrospy, its employees, and their families over a t-shirt featuring one of the infamous Danish cartoons: Metrospy has managed to tone down the ferocity of some of the emails they're getting by posting... [Read More]
Tracked on February 21, 2006 02:41 PM
---
Comments
I wonder what they'll do when they find out that the US Government added Mohammed to the frieze on the front of the US Supreme Court in 1935. Yup, he's up there with Bhudda and a few others, and as far as I can tell, he isn't wanking and drooling about little girls.
Posted by: Rhod at February 21, 2006 01:51 PM
---
Hahaha now that is funny to me, how weird is that. I wonder now if they will start up about that too.
Posted by: Wild Thing at February 21, 2006 02:31 PM
---
I like the motto Strategic Air Command used to have but of course we had to add to it of course.
SAC: Peace is our Profession; War is Just a Hobby.
Posted by: BobF at February 21, 2006 04:50 PM
---
Bob I like it that is a good one!!!
Posted by: Wild Thing at February 21, 2006 05:45 PM
---
Whoa, I read the emails posted, most of them can't spell or put together compelte sentences. And we're uncivilized? LOL, they sound like democrats.
Rhod, thanks, I learned something new today. Keep them coming.
Posted by: RightToCarry at February 21, 2006 08:10 PM
---
Many thanks, RTC. I was surprised when I learned about Mo' Ham myself.
Posted by: Rhod at February 22, 2006 07:49 AM
---
Post a comment