« Democrats Dish It Out But Can't Take It | Main | We All Need To Learn A New Word It Is Dhimmitude »
February 10, 2006
2006 Winter Olympics at Torino Italy Begin Today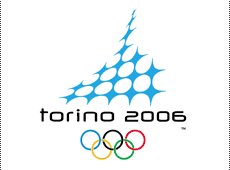 .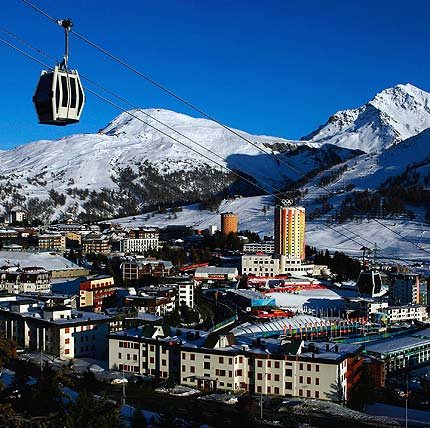 A general view of the town of Sestriere, prior to the Torino 2006 Winter Olympic Games.
.
Team USA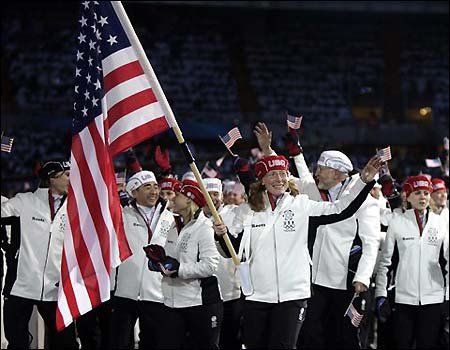 .
As Winter Games Open, Italian Officials Take Extra Precautions
By Daniel Williams
Washington Post Foreign Service
Friday, February 10, 2006; A01
TURIN, Italy, Feb. 9 -- The worldwide Muslim protests against caricatures of Muhammad that appeared in a Danish newspaper last year have compounded Italy's security headaches for the Winter Olympics, which already suffer from possible disruption by local anti-globalization groups, opponents of a high-speed railway line and striking tram drivers.

Signs of concern are all over this town near Italy's northwest frontier. About 10,000 police from all over the country are patrolling boulevards and back alleys. Bomb-sniffing dogs stand guard at the airport, train station, stadiums and street corners. About 300 specially trained troops will patrol the nearby mountain sites on snowmobiles and skis. Airspace over Turin will be closed to anything with mechanical wings except for F-16s from the Italian air force that will zoom about during Friday's Opening Ceremonies and two surveillance planes supplied by NATO that will monitor wayward flights.

Missiles have been mounted around the city.

All that was in the works before the Muhammad cartoon unrest overwhelmed the local news. Because of the uproar, Interior Minister Giuseppe Pisanu, Italy's top official for civilian police and the intelligence corps, called an emergency meeting of security officials Monday regarding possible new threats. Pisanu said the riots and protests in the Middle East, Central Asia and Far East countries have been "carried out coldly with political ends. We mustn't forget that Islamic extremism is an essentially political movement that cynically uses religious values."

At least two Italian newspapers reprinted the Muhammad caricatures that included one showing the prophet of Islam wearing a turban shaped like a bomb.

Ciampi made a broader appeal on Thursday, calling for a worldwide "Olympic truce" during which no one would make war on anyone else, but instead "brotherhood prevails in the world."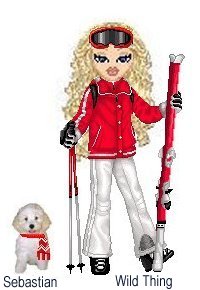 Wild Thing comment........
I love the Olympics and I just pray that everyone will be safe. Also I hope they show them to our Troops too. That would be fantastic!

Let the Games Begin!
Posted by Wild Thing at February 10, 2006 12:31 PM
---
Trackback Pings
TrackBack URL for this entry:
http://www.theodoresworld.net/mt/mt-tb.cgi/306
Comments
I love watching parts of the Winter Olympics also. Mat the drugs be minimasl, the judges fair and the bomb heads kept away.
Posted by: TomR at February 10, 2006 06:09 PM
---
Hi Tom, I am so glad you like some of it too.
I agree with your comment too about minus the drugs, and hopefuly fair judges and NO attacks from the terrorists.
Posted by: Wild Thing at February 11, 2006 10:10 AM
---
Post a comment