« Nudity During Sex Invalidates A Marriage ~ HUH? | Main | Plutonium Hugger Ahmadinejad Glows or So He Says »
January 14, 2006
Hillary Clinton mixes with Harry Belafonte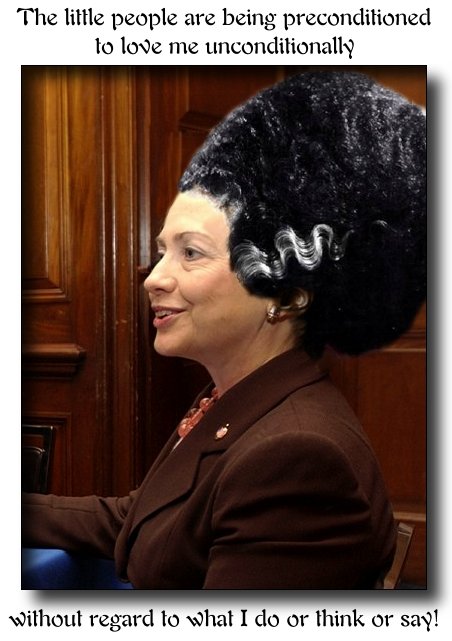 The New York Observer is reporting that Sen. Hillary Clinton (D-N.Y.) will appear Thursday at a luncheon with Calypso singer turned Bush-bashing liberal activist Harry Belafonte. The luncheon is an awards ceremony given by the Children's Defense Fund, a liberal interest group.

Belafonte gained recent attention by calling President Bush the "world's greatest terrorist" while visiting Venezuelan strongman Hugo Chavez. Belafonte was joined on the Venezuela trip by a group of outspoken liberal Americans, including actor Danny Glover and Princeton University Professor Cornel West.

"No matter what the greatest tyrant in the world, the greatest terrorist in the world, George W. Bush says," Belafonte told Chavez, "we're here to tell you: Not hundreds, not thousands, but millions of the American people ... support your revolution." Belafonte finished his appearance on Chavez's television and radio broadcast with the shout in Spanish, "Viva la revolucion!"

It will not be the first time that Hillary Clinton has appeared with Belafonte after the 78-year-old singer has made controversial remarks. In September, Belafonte told the Congressional Black Caucus that the Bush foreign policy "has made a wreck of this planet".

"I'm always in Africa," Belafonte ranted, "and when I go to these places I see American policy written on the walls of oppression everywhere." Sen. Clinton was the next speaker at the event. Following up, she noted, "What Harry said is so important."
As reported by Cybercast News Service, during a civil rights march in Atlanta last August, Belafonte called prominent African-American officials in the Bush administration, such as Colin Powell and Condoleezza Rice, "black tyrants." He has also compared the Bush administration to Adolf Hitler's Nazi Germany and, in 2002, described then-Secretary of State Powell as a "house slave."

The Rev. Jesse Lee Peterson, a conservative black leader, accused Belafonte of treason. "Harry Belafonte's hatred of President Bush is causing him to embrace America's enemies," the Rev. Peterson said in a press release. "I also believe that his actions are treasonous as described by Article Three, Section Three of the U.S. Constitution, which says that 'adhering to our enemies, giving them Aid and Comfort' constitutes treason."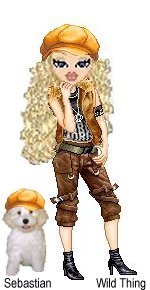 Wild Thing's comment.........
My Father always taught me "You are who you associate with." Hillary is doing just that as always. And why not, two communists together at the Children's Defense Fund, a liberal interest group. How perfect they are together............yep makes one proud of two such great Americans. NOT! Go away Hillary and you can take Belafonte with you. Maybe a cabana in Cuba.
Posted by Wild Thing at January 14, 2006 10:57 AM
---
Comments
Sadly there are too many Communists in both the House and Senate to take any action against one of their own when it comes to treason and traitorous activities. I had a big clash over this with one of Ken Melman's solicitors yesterday, self centered RINO bastards, they had better clean their house or they'll all be wearing that Karl Marx Zoot suit. The good Reverend Jesse Lee Peterson has it right, they're traitors, he's fearless too, with a pending civil assault trial against Jesse Jackson and Rainbow Push due on the 17th. Trial
Posted by: Jack at January 14, 2006 12:48 PM
---
Hi Jack, wow thank you for the link and information. I did not know about this.
Thank you so much. I agree with all you said.
Posted by: Wild Thing at January 14, 2006 01:58 PM
---
Great comment Jack! I couldn't agree with you more.
Thanks for the link too. I had not heard anything about this either. No surprise, as the MSM doesn't report much about people with honor and integrity.
I recommend this book for some very good insight on Hillary. "The Case Against Hillary Clinton" by Peggy Noonan
Posted by: RightToCarry at January 14, 2006 10:10 PM
---
Here is more poop. Hillary went on a tirade about body armor for our troops and demanded some sort of meeting on it. A meeting was scheduled and she skipped it to go to this event.....
That is what was reported, I think it was at Drudge, yesterday or the day before.
Posted by: Big Dog at January 18, 2006 08:10 AM
---
Big Dog, amazing......... She is sooo vile. Thank you Big Dog for the information.
Posted by: Wild Thing at January 18, 2006 09:45 AM
---