« A Nice Surprise For Our Troops & A Chance to Whine From The Lefties | Main | He Is The Stuff Of Which Legions Are Made »
December 20, 2005
"Let's Get Ready To Rumble".....For The Troops!"
WWE with a tribute to the troops in Afghanistan. World Wrestling Entertainment RAW TV show will featured a special "Tribute to the Troops"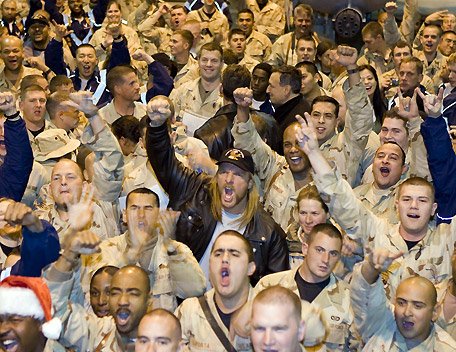 Entertainment is something our troops need. And the show was great and even though it was wrestling it had a tremendous amount of moments that brought tears to my eyes. Watching the troops having such fun, laughing and really enjoying themselves.
Apache helicopters and A-10 Warthogs with soldiers perched on top formed the backdrop.
As the show opened Vince McMahon ripped the media and commended the troops. Before anyone decides to make a comment about Vince McMahon I want to say how I feel about this................I don't care whether Vince said it for ratings or said it because he truly means it--the point is IT WAS SAID, directly and pointedly at the media, with all the spite and vinegar he could muster.
They met with thousands of men and women in the U.S. military carrying the message "America Supports You."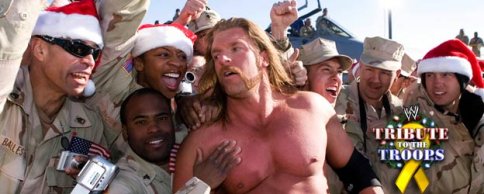 Monday Night RAW emanated from Bagram Air Base in Afghanistan as RAW presented a special Tribute to the Troops.
The show also profiled U.S. servicemembers talking about their experiences in Afghanistan and sending messages to loved ones back home. This is the third straight year that the WWE has entertained U.S. servicemembers stationed abroad.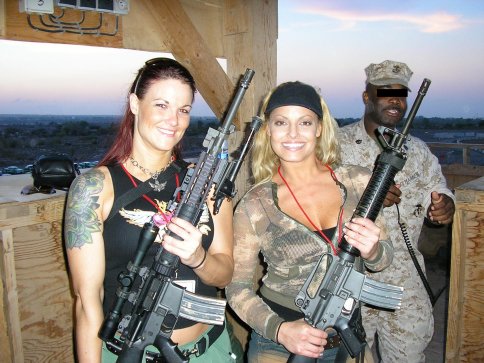 WWE, a member of the Defense Department's America Supports You program, wanted to do this tour to give something back to the troops overseas, Gary Davis, a WWE spokesman, said.
"WWE has a tremendous fan base within the U.S. military, and it seemed fitting that we do something out of the ordinary for that fan base, as our men and women in the military are being deployed around the world to fight for our freedom," Davis said. He went on to say, "We were just overwhelmed by the appreciation shown by the troops for having us come over to entertain them, and yet we were so humbled by the devotion, the morale and the dedication of the troops," he said. "Anything anyone can do for those troops, we should be doing."

An addition to this year's tour was the attendance of MSNBC correspondent Rita Cosby, Cosby covered the tour for MSNBC, hosting two live shows from Afghanistan that featured most of the WWE RAW superstars on the tour and discussed the U.S. military's accomplishments in Afghanistan.
Rita Cosby, "I will always be thankful to have had such a powerful and meaningful opportunity. I hope by sharing it with all of you, you too will think about our soldiers in Afghanistan and throughout the globe this holiday season. They have given us the greatest gift -- the gift of freedom, and it's something we can never repay."
Cena: "These are the heros ... without you, we ain't got nothin'".
Another nice montage to finish up with Creed's Scott Strapps's, "The Great Divide" playing, "... You set me free to live my life, you became my reason to survive the great divide."
Very Nice!
I thought the whole show was awesome. I think the sentiment was genuine from all the wrestling superstars. Quite an uplifting Christmas present to our troops.
Trish Stratus, Mick Foley and JBL, Shawn Michaels took on Triple H., WWE Champion John Cena defeated Chris Masters in a non-title match, Intercontinental Champion Ric Flair defeated Coach in an impromptu challenge match for the Intercontinental Championship, Big Show defeated Carlito and Snitsky defeated Shelton Benjamin.
Trish Stratus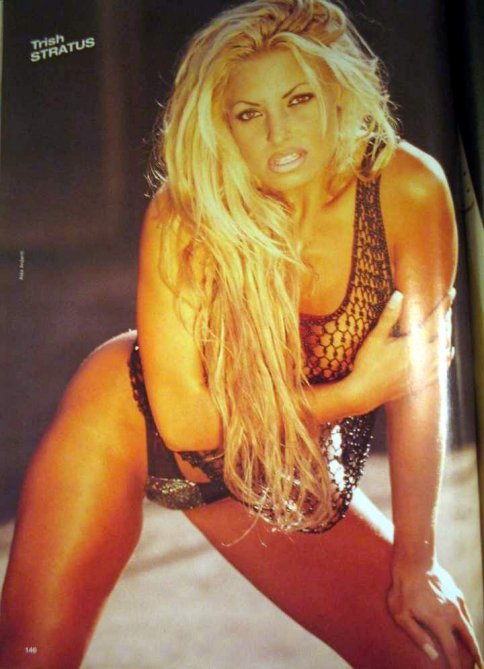 Maria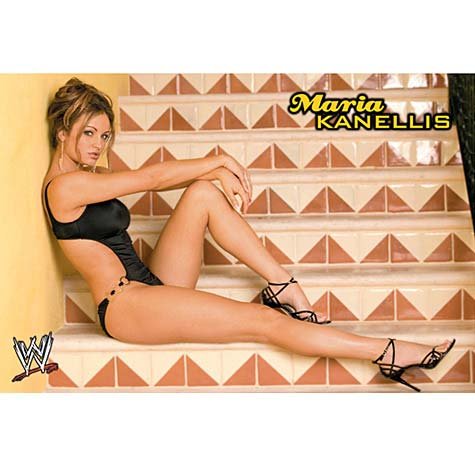 Candice Michelle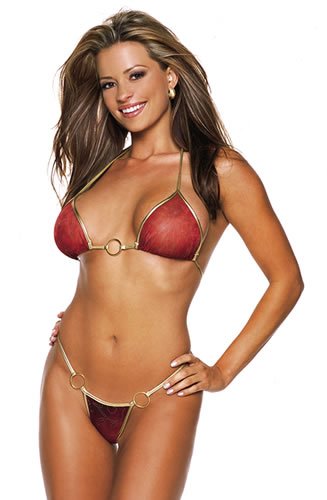 Wild Thing's comment........
I received an email about this today, from the Dept. of Defense, and that it was going to be on TV tonight. My husband and I watched it, and it was really awesome. We never watch wrestling, but this really did justice to our troops. The whole thing was well done and all about our service members. It showed the wrestlers visiting the injured, and the rest of the troops. Goofing around with them, dancing with them and just having tons of fun with them. It gave many of the service men and women a chance to say Hi and a message back home to their families as well. I was very impressed and it brought tears to our eyes to watch the show. I hope they show it again. It was on USA channel at 9:00 Monday night.
The entire feel of the show was how much the troops are appreciated and how we owe them so very much. I thought it would be neat to share about this since there is so much, way too much negative out there and this is such a feel good happening to be shared. The performers were sincere and it could be felt strongly in all they did and said.
Posted by Wild Thing at December 20, 2005 01:45 AM
---