« "Let's Get Ready To Rumble".....For The Troops!" | Main | This Is TREASON! »
December 21, 2005
He Is The Stuff Of Which Legions Are Made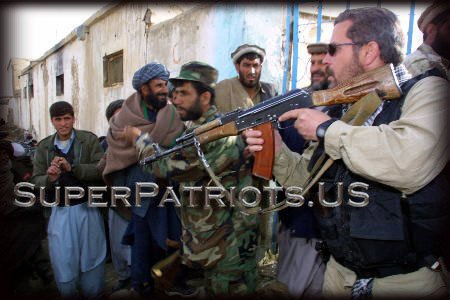 "The SuperPatriots and Jack Idema images on this site are used by Theodore's World with written copyright permission which has been given to Wild Thing (that's me), and any use by any third party is subject to legal action by "SuperPatriots.US"
Wild Thing comment.....Theodore's World is dedicated, to unhesitating support to our fighting forces and Jack Idema and Task Force Saber 7 are part of those forces that fought for us, fought for America and fought against those wanting to take down America and destory us.
Jack's entire family has served in America's Armed Forces with distinction. At 18 Jack Idema became the youngest Green Beret in American history. For more than 27 years Jack Idema has defended his country in Latin America, South America, Eastern Europe, Africa, the Mid-East, South East Asia, Central America, and finally, South West Asia. For more than a quarter of a century Jack has worked in counter-terrorists projects and activities which may never be known or written about but which have kept America and its allies free from oppressors and terrorists.
And now for today's update on Jack Idema..................
Things are heating up, folks.
Parliament sat this week in Afghanistan for the first time in history, and Rabanni held a press conference (much to the American government's dismay) and said he is standing down and throwing his support behind Yanus Qanooni. Qanooni, in case you don't know, is the sweet quiet new head of Parliament that the Americans were trying to throw over by throwing lavish amounts of money at Rabanni. It didn't work. Qanooni is a good friend of Jack's, so it should be interesting to see how this all plays out.
All of this means great things for our friends who are still being held at Pulacharke, even though VP Cheney visited Afghanistan and for the first time in months, electricity was turned on. For one day. And right after Cheney left, it was turned back off again.
Contrary to what the Smear Jack Cabal has to say about it, while the electricity was on, they were able to use their computers. I'm sure it pains the Smear Jack Cabal to know that none of their allegations are true. And contrary to what the Smear Jack Cabal has to say about it, they still enjoy their wonderful accommodations, thanks to the Northern Alliance.
The hundreds of visitors per day that Jack has been receiving from Parliament and Generals in the UFMF has subsided because the new government has a tremendous undertaking ahead...they need to elect their new leaders, and the power that Karzai has been using against them is further slipping away.
As a result of the good news about Parliament sitting, electing their new representatives, and Karzai's power being quelled as a result, we also feel confident that Jack and his men will soon be released from Pulacharke--it is only a matter of time. With the winds of change in the air, the Northern Alliance still being derided by Carlotta Gall and other clueless American journalists as "warlords" who are guilty of human rights violations (and the Taliban and Al Qaeda are not?)-it is time to smile, and soon we will be celebrating the news of Jack, Brent and Ed's release.
Most importantly, we should be celebrating the fact that--in spite of our government's manipulation and playing into the hands of the terrorists, the people have spoken and the Northern Alliance has the majority of seats. The Northern Alliance is clearly in control, so...we shall see what forces win in the end. And it doesn't appear to me as though at this moment, it's going to be the Taliban/Pashtuns of the country.
We should still continue to raise hell with our representatives, however, because their heightened awareness to what this can do to the Bush administration and the war on terror is also a key to this entire situation. The fact that the western journalists have twisted the news coming out of Afghanistan should be no surprise, but the shame of it is--they've completely ignored the biggest story of the war on terror to date; Jack Idema, his Taliban trial conviction and the US Government's complicity in his torture at Sederat and later hisimprisonment along with Brent Bennett and Ed Caraballo AFTER THEY WERE DECLARED INNOCENT IN A SECOND TRIAL.

We should make it clear that we know what has gone on here and that it's an outrage and all men from TF Sabre/7 should be released, exonerated, their names cleared. And we should be also pushing for a Congressional investigation as to who was involved, the how and the why. Nobody fighting in Afghanistan or Iraq should EVER have to worry about being hung out to dry like this by a government that is employing stalinist tactics and turning its back on all the freedoms and rights that have been provided and guaranteed us by our founding documents and the blood of our forefathers, many of whom are laying at Arlington cemetary--as well as old standards which all men in uniform think they have as safeguards such as the Geneva Conventions. Are we to apply the Geneva Conventions to terrorists to whom these safeguards don't apply and ignore them for our men in uniform for whom they were written???
If so, we're setting ourselves up for FAILURE in this TERROR WAR!!!!
This is the "Free Jack" campaign.

To join the campaign, email Cao From Cao's Blog and tell her you want to join the Free Jack Idema blogburst. You will be added to the blogroll and she'll send you the html code to put up for that week in case you're pressed for time and can't put something together...or you can write your own.
We will be blogging on this every Wednesday until he and his team are released, and when they are, we'll be blogging about a congressional hearing.
Cao will maintain an email list, and will email you the post of the week along with a picture (if there is one for that week) to host at your blog.
Join the fight. No American should ever have to worry about ending up in this predicament ever again. But first, we must make sure they get home safely and in one piece.
Blogs who are not posting on this and linking back to me will be deleted from the blogroll. I will be checking.

These are the blogs so far who are participating: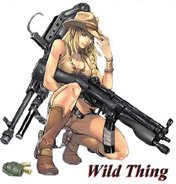 Contact your representatives and ask them why Idema, Bennett and Caraballo are STILL being held at Pulacharke when they were all declared innocent by the Afghans since at least December of last year. Read further for addresses, names and phone numbers of who you can contact.
Secret US EMBASSY Fax: – 301-560-5729 (Local US Fax: Goes RIGHT TO Ambassador)
c/o US Ambassador Ronald Neuman
6180 Kabul Place
Dulles, VA 20189-6180
US Consul Russell Brown – 011-93-70201908 (Fired)
US Consul Addie Harchik- 011-93-70201908 (denied them water and mail at Thanksgiving)
US Embassy Translator Wahid – new – 011-93-70201902
US Embassy Translator Bashir Momman– 011-93-70201923
US Consul (friend of Jack's Now fired) Dawn Schrepel– 011-93-70201908

Embassy of Afghanistan (Good guys, Northern Alliance)
2341 Wyoming Avenue, NW
Washington, DC 20008
Ph: 202-483-6410, Fax: no. 202-483-6488
Website: http://www.embassyofafghanistan.org/
Ambassador Massoud Khalili (wounded with Massoud)
Islamic State of Afghanistan
Embassy of Afghanistan
New Delhi, India
H.E. Said Tayeb JAWAD (Afghan Ambassador- powerful in US)
Embassy of Afghanistan in Washington
2341 Wyoming Avenue, N.W.
Washington, D.C. 20008
Tel: (+1-202) 483 6414
Fax: (+1-202) 483 9523
Mr. Jahed Hamrah, Consul General (pro-Taliban)
CONSULATE GENERAL OF
AFGHANISTAN IN NEW YORK
360 Lexington Avenue,
11th Floor New York,
New, York, NY 10017
Tel.: (+1-212) 972 2276 or 972 2277
Fax: (+1-212) 972 9046
Honorable Donald H. Rumsfeld
Secretary of Defense
1000 Defense Pentagon – Room # 3E880
Washington, DC 20301-1000
Ph: (703) 692-7100
Fax: (703) 697-9080
Lt General William Boykin
Deputy Undersecretary
of Defense for Intelligence
1800 Defense Pentagon – Room # 3E836
Washington, DC 20301
Ph: (703) 697-0170
Private Fax: (703) 697-9080

Stephen Cambone
Principle Deputy Secretary for Intelligence
1800 Defense Pentagon – Room # 3E
Washington, DC 20310-0100

General Peter J. Shoomaker
Chief of Staff, Department of the Army
200 Army Pentagon – Room # 3E528
Washington, DC 20310-0200
Ph: (703) 695-2077 / Fax: (703) 614-5268
The Honorable John D. Negroponte
Director National Intelligence
New Executive Office Building
725 17th Street, N.W., Room 4203
Washington, DC 20503
The Committee
On Homeland Security
U.S. House of Representatives
Washington, DC 20515
Chairman Peter Hoekstra
Permanent Select Committee on Intelligence
H-405, U.S. Capitol
Washington, DC 20515-6415;
Office: (202) 225-4121 / Fax: (202) 225-1991
Toll Free: (877) 858-9040
M. Cherif BASSIOUNI
Independent Expert of the Commission on Human Rights
On the Situation of Human Rights in Afghanistan
Office of the High Commissioner for Human Rights
UNOG-OHCHR
CH-1211 Geneva 10
Ph: +41(0)22 917 97 27 Fax: +41(0)22 917 90 18
Email: jwillems@ohchr.org www.ohchr.org
Senator Steven Saland (Jack's Rep and Neighbor)
9 Jonathan Lane
Poughkeepsie, NY 12603
Senator Elizabeth Dole (Jack's Rep)
United States Senate
310 New Bern Avenue, Suite 122
Raleigh, NC 27601
Ph: 919.856.4630
Fax: 919.856.4053
Senator Elizabeth Dole (Jack's Rep)
United States Senate
555 Dirksen Office Building
Washington, DC 20510
Ph: 202.224.6342
Fax: 202.224.1100
Senator Richard Burr (of Interest)
United States Senate
217 Russell Senate Office Building
Washington, DC 20510
Phone: (202) 224-3154 / Fax: (202) 228-2981
Senator Bill Nelson (in the fight on Jack's Side)
United States Senate
Hart Senate Office Building
Room 716
Washington, DC 20510
Phone: 202-224-5274 / Fax: 202-228-2183
FL Fax 407-872-7165
Senator Dianne Feinstein (Bennett's Representative)
United States Senate
Hart Office Building, Room 331
Washington, D.C. 20510
(202) 224-3841
Representative Mike McIntyre (Jack's Representative)
United States Congress
2437 Rayburn House Office Building
Washington, DC 20515
Phone: (202) 225-2731 / Fax (202) 225-5773
Governor Arnold Schwarzenegger (reference Captain Bennett- CA citizen)
State Capitol Building
Sacramento, CA 95814
Phone: 916-445-2841 / Fax: 916-445-4633
Posted by Wild Thing at December 21, 2005 12:09 AM
---
Comments
That is beautiful. You mean so much to me.
BTW, I love your Christmas graphic at the top.
Posted by: Cao at December 21, 2005 09:18 PM
---
Hi Cao, thank you so much. Love you too.
Posted by: Wild Thing at December 21, 2005 09:44 PM
---
Linked this post, along with the top one, but my trackback function seems to be on the fritz.
Wrote my letter, and made my phone calls' thanks for alerting me to this travesty.
Posted by: delftsman3 at December 23, 2005 03:29 AM
---