« Cindy Sheehan Demands Trial---- Good Grief! | Main | George Galloway Says U.S. Will Not Dare to Attack Syria »
November 17, 2005
They Were Struck With A Hellfire....

Air Force fighters strike insurgents


Air Force F-15 Eagles, F-16 Fighting Falcons and MQ-1 Predators flew air strikes against anti-Iraqi forces near the Iraq-Syria border in support of Operation Steel Curtain.
After Marines swept into Ubaydi, a town near Karabilah, Nov. 14, they came in contact with anti-Iraqi forces. The F-15s flew in and dropped precision-guided bombs against enemy forces in a grove of trees.
A Predator unmanned aerial vehicle fired a Hellfire missile at a building from where enemy forces were shooting and successfully drove them from the location.
Later the same day, F-16s and a Predator responded to provide ground support in the same area. The Predator successfully fired a Hellfire missile against insurgents entrenched in a tree line.
Operation Steel Curtain aims to restore Iraqi sovereign control along the Iraq-Syria border and destroy the al Qaeda terrorists operating throughout the Al Qa'im region. More than 1,000 Iraqi Soldiers and 2,500 Marines, Soldiers and Sailors are participating in Operation Steel Curtain.
Ubaydi is on the banks of the Euphrates River, about 12.5 miles from the Syrian border and separated into two main areas, Old and New Ubaydi. Coalition forces cleared Old Ubaydi. Now the Iraqi Army and coalition forces are focusing on clearing the al-Qaeda in Iraq stronghold of New Ubaydi.
This offensive is part of the larger Operation Sayaid (Hunter), designed to prevent al Qaeda in Iraq from operating in the Euphrates River Valley and throughout Al Anbar. The operation is also to establish a permanent Iraqi army presence in the Al Qa'im region.
Iraqi and coalition forces cleared the towns of Husaybah and Karabilah early in the operation, which began Nov. 5, and established a permanent security presence. Coalition officials suspect many of the terrorists now fighting in Ubaydi fled from the two towns.
While the fighting has been sporadic, it has been characterized by ground commanders as some of the heaviest since the operation began.
Intelligence reports indicate the strong resistance to the Iraqi and coalition push into the city is due, in large part, to the fact that terrorists believe they are trapped and have nowhere else to go.
Officials estimate coalition forces killed 30 terrorists since Nov. 15, which brings the total to nearly 80 killed since forces started entering Ubaydi.
Most of those terrorists fell to coalition air strikes, although some were killed in direct small-arms fire engagements with Iraqi and coalition ground forces.
Forces continue clearing the city -- house-by-house -- occasionally encountering buildings that rigged with explosives and triggered to detonate on entry. The also seized numerous weapons caches, including several that contained suicide vests and bomb-making material.
Overall, forces have found and destroyed 36 weapons caches during the sweep.
Iraqi and coalition forces have also found numerous improvised explosive devices and mines. Coalition forces destroyed the vast majority of these weapons. Detained terrorists revealed the precise locations of many IEDs. Forces have found 107 IEDs and mines.
Coalition forces captured several insurgents trying to sneak out of the area by crawling among a flock of sheep. Overall, the forces have captured 150 terrorists.
Wild Thing comment........
A Big Thank You to everyone that has served in the Air Force and is serving right now in the Air Force!
I love planes and especially riding in helicopters. Since this post is about some of our Military planes and what they are doing in this war I thouhgt I would also put some videos for you to see and also some cool photos of our planes.
God Bless our Air Force and all our Military!

This video is seperate from the news above, but it is a great video!
Here is .....Go Boom
And here is one called "Our Heroes"

.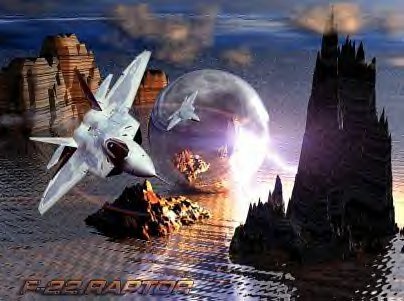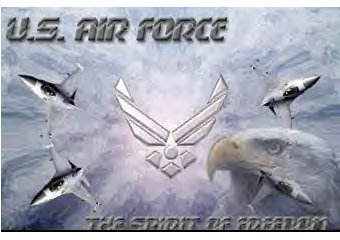 .........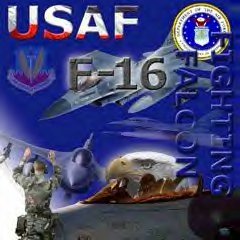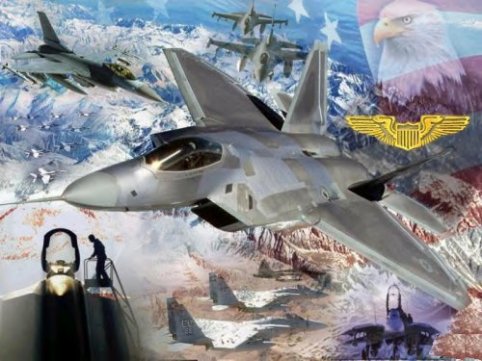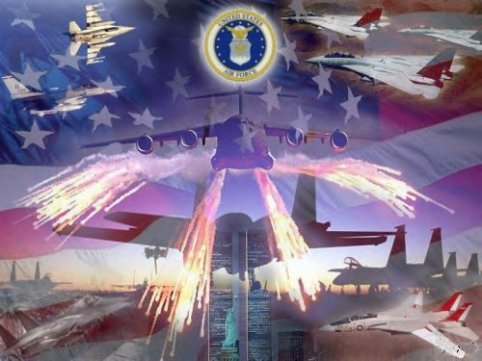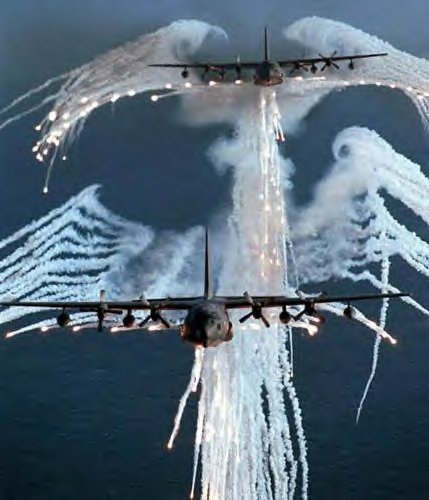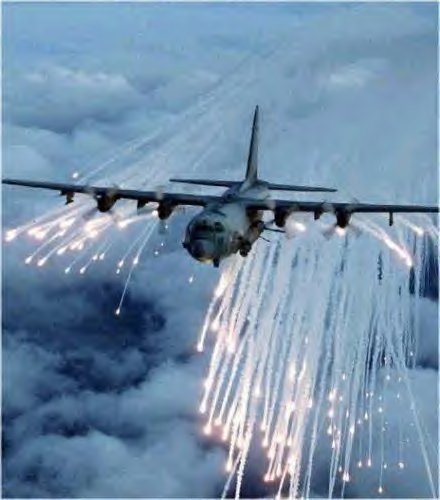 Posted by Wild Thing at November 17, 2005 12:42 AM
---
Comments
Aim High and bust that a$$!!
The terrorists probably think the gates of hell are opened when they see these guys lighting up on their sorry rears.
Great job Oh Wild One.....(*bows* I'm not worthy, I'm not worthy. *gets up*)
Posted by: Big Dog at November 17, 2005 04:26 PM
---
hahahahaha thank you.
I am slaying an icky dem in my office today at work. He thinks we should arrest Bush for war crimes. hahahaha NOT, he is not happy right now since I told him what I thought. (sighs) this warrior stuff sure makes me thirsty ( reaching for a diet coke)
Posted by: Wild Thing at November 17, 2005 04:43 PM
---
Thanks for the Air Force tribute Wild Thing.
Posted by: BobF at November 17, 2005 06:00 PM
---
Hi Bob, you are most welcome!
Thank you for serving in the Air Force my friend!!! It was hard to pick which photo they were all so many that were awesome.
Posted by: Wild Thing at November 17, 2005 06:12 PM
---
They are some great pictures. I myself have a particular love for the B-52 Stratofortress, especially the G models. I've spent 13 years of my life working those things.
Here's a link for some good B-52 pictures. The last 3 pictures on the page get me choked up a bit as they are BUFF's being "chopped" up at the bone yard.
Posted by: BobF at November 17, 2005 08:00 PM
---
OH wow thank you! I am going to save some of the photos. Thank you.
I see what you mean about about the ones being chopped up. That is so sad Bob and the history each of those planes ...... like it has it's own life and it's own stories it could tell. I know that sounds weird to say.
Thank you again.
Posted by: Wild Thing at November 17, 2005 08:43 PM
---