« Our Troops Rock! They Are The Best! | Main | Iraqi Vote A Success -MSM & Democrats Deeply Saddened »
October 15, 2005
Carlton Sherwood and VVLF have counter-sued John Kerry

Carlton Sherwood (a decorated USMC Sniper and the man behind "Stolen Honor: Wounds That Never Heal) AND the VVLF have counter-sued John Kerry!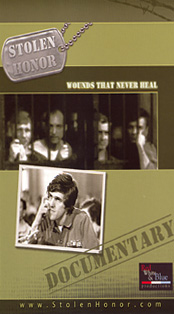 I received this email and want to share it with you.
John O'Neill
Houston, Texas
October 4, 2005

Dear Friend,

Last year, when my fellow Swift Boat veterans and I spoke out about John Kerry, you rallied to our side. We will never forget your faith in our cause and your belief in our honesty. It made all the difference. Together we made history.

Like most of you, I believed our mission was over. We could all move on with our lives, return to our families and homes secure in the knowledge we had done the right thing for America, and for our children's future.

Regrettably, that has not been the case for a distinguished group of Vietnam combat veterans who stood shoulder-to-shoulder with us during last year's campaign. Their situation has become so critical that I felt compelled to break our long silence to inform you of this urgent matter.

The Vietnam Veterans Legacy Foundation, an organization founded by some of the same POWs and their wives who joined with us to form Swift Boat Veterans and POWs for Truth, has become the target of vicious legal assaults - multiple lawsuits designed to silence the voices of the POWs.

The VVLF is being sued to punish the organization for the content of the POW documentary Stolen Honor, which contrasts their own accounts of their service in Vietnam and suffering in North Vietnamese prison camps with the claims of the antiwar movement.

They desperately need our help and I am asking, once more, for your support. I urge you to give what you can to assist these truly noble men and women.

It is no accident that this campaign to coerce and silence some of America's most heroic figures from the Vietnam War has intensified just as the shrill voices of the extreme Left's anti-military, blame-America-first propagandists are once again on the rise. Even Jane Fonda has resurfaced.

You might ask why the VVLF has been targeted in this legal assault - why attack men who endured years of unspeakable torture and suffering in defense of America? The answer lies in the question. These are among the most credible, living eyewitnesses to the trail of deceit and betrayal. All are highly decorated and each bears the scars and permanent physical disabilities of his long years in captivity. One is the recipient of our nation's highest award for valor, the Medal of Honor. They paid for the right to voice their opinions with years of indescribable pain, hardship and torment. Their individual histories of perseverance under the direst of circumstances, and their fidelity to the principles of honor instilled in each American serving in uniform belie the despicable slanders laid at the feet of our military.

The POWs' very existence and their willingness to go public threaten the foundation of the Left's propaganda, a lifetime of lies that accuse the U.S. military of being no better than the "armies of Genghis Khan." It remains the Left's most potent weapon as they continue to undermine the efforts of our Armed Forces and provide aid and comfort to America's enemies.

The war for America's conscience and soul rages on in the media, on the streets and quietly behind courtroom doors. In the vanguard of that battle, as they were some 40 years ago, are the POWs; some of America's greatest heroes; men and their wives, fathers and mothers, many of them grandparents, who have already paid a heavy price for their loyalty and devotion to America and, sadly, find they must do so again today.

They deserve our respect, admiration and gratitude, but most of all our support, even as they try to protect and preserve the honor and reputations of an entire generation of American troops vilified by the extreme Left.

Won't you stand up once more to defend our troops and veterans? Please give what you can to help the Vietnam Veterans Legacy Foundation continue the still-unfinished task of setting the record straight about the Vietnam War and Vietnam vets.

This is every bit as important as our effort last year. If you'd like to stay informed about the VVLF's ongoing work, please sign up for updates here.

Thank you again and God bless you and America.

Sincerely,
John O'Neill

Now here are some updates about it:
Update: POWs and Carlton Sherwood File Suit Against John Kerry and Anthony Podesta for Defamation, Conspiracy
Carlton Sherwood, Red, White and Blue Productions, Inc. and Vietnam Veterans Legacy Foundation v. John F. Kerry and Anthony T. Podesta
On October 3, 2005, Carlton Sherwood, Red, White and Blue, and the VVLF filed suit in Federal court against Sen. John Kerry and Anthony Podesta for events relating to the suppression of the documentary film Stolen Honor.
Legal Documents:
10/03/2005: Defamation, Defamation/Business Disparagement, Intentional and/or Negligent Interference with Prospective and Existing Contractual Relations, and Civil Conspiracy Complaint, filed in Eastern District Court of Pennsylvania[PDF: 818K]
Vietnam Veterans Legacy Foundation
Former Vietnam POWs Sue John Kerry
PHILADELPHIA, Oct. 5 /PRNewswire/ -- Sen. John Kerry and a top DNC campaign official have been sued for conspiracy and defamation in Federal District Court in Philadelphia by the Vietnam Veterans Legacy Foundation (VVLF), which is led by a group of former Vietnam combat veterans, including several POWs, and the wife of a POW. The legal action comes just weeks after the group of highly decorated veterans, which includes a Medal of Honor recipient, was itself sued twice by Kerry campaign supporters who were once his fellow antiwar activists.

All the lawsuits stem from last year's Presidential elections and Stolen Honor, a documentary released last September that examined the impact of Kerry's 1971 anti-war activities on hundreds of American POWs still being held in the notorious Hanoi Hilton prison camp.

The Kerry campaign mounted a major effort to prevent Stolen Honor from being aired last October after the Sinclair Broadcasting Company announced plans to show the film on its 62 stations nationally. Sinclair was sued, boycotted and harshly condemned by Kerry campaign officials who publicly threatened to have the TV cable company's FCC license revoked if Kerry was elected. That was followed by protests from 18 U.S. Democrat Senators who called for FCC and FEC investigations of Sinclair. Amid the furor, the documentary's producer, Carlton Sherwood, a Pulitzer Prize-winning journalist and thrice wounded Vietnam veteran, was sued for libel by a Kerry advisor and member of the Vietnam Veterans Against the War, an organization Kerry represented as national spokesman in the 1970's. That case is scheduled for a jury trial next year in Philadelphia's Court of Common Pleas.

Sinclair eventually withdrew its planned broadcast of the film and, under pressure from Kerry campaign supporters, theater showings were canceled.

The federal lawsuit, filed this week by Sherwood and the POWs, charge Kerry and DNC campaign coordinator Anthony Podesta of conspiring to discredit the documentary and defaming the film's producer for the purpose of preventing Stolen Honor from being broadcast or seen in theaters.

Stolen Honor focused on Kerry's 1971 testimony before the U.S. Senate's Foreign Relations Committee when he accused U.S. combat troops of committing atrocities and war crimes on a "day to day basis with the full awareness of officers at all levels of command." The film examined, through interviews with 17 POWs and three POWs wives, the consequences of those allegations on some 350 American POWs still held in North Vietnamese Communist prison camps.

Some of the POWs interviewed for the documentary charged Kerry with "treason" and "perjury," while others said his 1971 Senate testimony placed their lives in jeopardy, protracted the Vietnam War and extended their confinement for years. All the POWs accused Kerry and his followers of fabricating "war crimes" and providing aid and comfort to the enemy in time of war.

In recent weeks, the libel suit against Sherwood has been extended to name the VVLF and Newsmax as defendants. Another Kerry supporter and VVAW member has sued documentary producer Sherwood a second time for libel, also naming the VVLF and the Internet news company Newsmax as defendants.

Those libel suits were filed by Kenneth Campbell and Jon Bjornson, both long-time antiwar activists and members of the Vietnam Veterans Against the War (VVAW), who allege that Sherwood, the VVLF and Newsmax defamed them in the documentary when it questioned the credibility of those, including Sen. Kerry, who claimed to have participated in, or, been witnesses to "war crimes" they allege were committed routinely throughout the Vietnam War. Although neither man is identified in Stolen Honor, both claim they appear in 35 year-old pictures and film clips used in the film and allege their reputations were harmed as a result. Campbell was a volunteer and an advisor to the Kerry campaign last year. Bjornson also supported Kerry.

Documentation for these suits is available at VVLF.org.

All the POWs and the wife of a POW who hold leadership positions in the VVLF also appeared in Stolen Honor. The VVLF's chairman is Col. Bud Day, a POW Medal of Honor recipient and the Air Force's most highly decorated veteran.

"It's time the American people learned the truth about Vietnam and Vietnam veterans," Col. Day said, "not just the sorry portrait they've seen in the movies or read about from politically motivated propagandists. We served with honor."

The Vietnam Veterans Legacy Foundation (VVLF.org) is a 501(c)(3) public service corporation whose mission is to educate and inform the public about the Vietnam War, its events, its history, and the courageous men and women who sacrificed to serve their country in Vietnam.

SOURCE Vietnam Veterans Legacy Foundation
Web Site: http://www.VVLF.org
Vietnam Vets/Former POWs Respond to Slurs From Sen. Kerry's Staff
PHILADELPHIA, Oct. 6 /PRNewswire/ -- The following is being issued by the Vietnam Veterans Legacy Foundation:
"I am irritated to be called a liar by the spokesman for someone who spent less time in Vietnam than I spent being tortured. I would like to know what was false when I said that I was interrogated in 1971, told about the 'Winter Soldier Hearings,' told that someone had recruited my mother to be associated with these people, and told that John Kerry organized it. Was Boris (my interrogator) lying about Winter Soldier? Did these hearings not take place? Was John Kerry not involved? And while the Kerry people are tossing around frivolous lawsuits claiming defamation, isn't it defamatory to say that someone is lying if you can't prove it?"
-- The Hon. James Warner, VVLF Board member and former US Marine Corps Captain held captive in Vietnam for over 5 years
"Who is this pipsqueak press boy Wade to question the honor, statements or credibility of veterans who took real fire and POWs who took real torture? How dare he! How dare Kerry allow his taxpayer-funded office to malign decorated veterans and call them liars. Of course, this is nothing new for Kerry -- his public life stems from vilifying vets."
-- Mary Jane McManus, VVLF Board member and wife of former POW Lt. Col Kevin McManus
"John Kerry, through his spokesman, David Wade, has brazenly labeled a group of POWs who dared to speak out with the truth about his testimony to the US Senate and his crusade to brand American combatants as war criminals. I read the statement that referred to us as 'serial liars' and claimed that the truth doesn't matter to us. On the contrary, this is all about the truth, and it seems the only chance we have of letting the American people know the truth about the Vietnam War and the honorable men who fought it is in a Federal court of law.
-- Col. Ken Cordier, USAF (ret), VVLF Board member and POW for over 6 years
HERE is the Washington Post story and quote from Kerry staffer David Wade
And HERE you can access a copy of the suit filed by Mr. Sherwood and the VVLF
Vietnam Vets Versus Kerry by Michael P. Tremoglie 07 October 2005

This may be the first time in American history that a presidential candidate was sued for actions taken by him and his campaign during an election. It may also be the first time that an antiwar activist was sued, if only tangentially, for allegations made about American military personnel.

Democrats did indeed respond vehemently to Stolen Honor. Sinclair, according to a contemporaneous Newsweek report, canceled their broadcast after being intimidated by Democrats. For example, a Democrat New York State Comptroller sent a letter to Sinclair criticizing the broadcast. The Comptroller was the sole trustee for the NY State Common Retirement Fund, which owned 250,000 shares of Sinclair stock..

The Baederwood Theater received phone calls threatening boycotts if it showed the movie. Ominous phone calls were responsible for a suburban Philadelphia conference center canceling another presentation scheduled after Baederwood.

Although the Kerry campaign denied any involvement with these efforts, an October 15, 2004 email from Podesta to Kerry activists called Carlton Sherwood a, "disgraced former journalist, right-wing propagandist and apologist for cult-leader Sun Myung Moon." Podesta urged Kerry workers to "…. take action …against this garbage…. let the theater know that, as a member of the community, you object to …this film …they should not allow Stolen Honor to be shown on their screen."

If this lawsuit accomplishes nothing else, it will be that the heroes of Vietnam are finally condemning the lies told about them during the war. If nothing else results from this, it will be that those who served their country meritoriously, despite great controversy, despite the adversity, those who truly deserve to be called the Greatest Generation, are once again serving their country by telling the truth about Vietnam.

A former police officer, Michael Tremoglie's work has appeared in the Philadelphia Inquirer, Philadelphia Daily News, Human Events, FrontPage Magazine, and the Pittsburgh Tribune-Review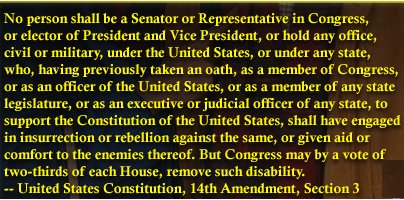 More on Kerry and Fonda at one of my web site pages called….
Extreme Prejudice The Red Zone
Posted by Wild Thing at October 15, 2005 10:39 AM
---