« Dangerous Left Tops Itself Once Again | Main | Know Thy Enemy »
October 26, 2005
A Thank You to My Blog Mom

Hot off the Press at PC Free Zone Gazette at Theodore's World....Yep right here at my little Blog

Something I would like to share.
My Blog began Sept.of this year.
I want to thank my Blog Mom.

This is a picture of Linda....my Blog Mom

A year ago I got up my nerve to have a web site. My Blog Mom helped me step by step how to do a web site. She is an excellent teacher. Many times she would say do you understand and I would say a yes but my voice said I think so, hmmmm not completely. haha She knew by my voice on the phone I didn't 'get it' completely. Her patience was amazing and I finally did catch on and just as she said it would be second nature to me once I understood what to do. As I was doing the my web site she said to me that one day I would want to have a Blog. I said on noooo way. haha But once again she was right and a year to the day almost I said " OK I want to have a Blog."
I want to make this post as a tribute to her. Her name is Linda and she has the Blog " Something...and Half of Something"
Linda is one of my Heroes for many reasons. She is true to herself, she is real and her word means something. I am honored to call her my friend and we have become sort of adopted sisters over the years.
A person can count themselves rich beyond belief to know and have for a friend like Linda.

Thank you Blog Mom for being my inspiration and friend.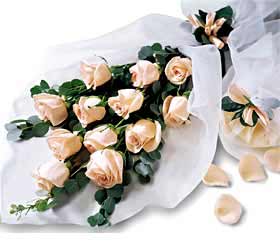 Posted by Wild Thing at October 26, 2005 10:58 PM
---
Comments
Aw jeepers you! It was a joy for me to help you with both the website and the blog.
I love coming here and seeing what you have to say about the world, its almost as good as sitting down with you, a smoke and frapp on the porch! You know, the internet is a better place because you are in it, and so is my little world! You just brighten everything up.
Do me a favor and smooch up the Angry Old Salt for me, pat the pooch and kick the cat!
I love ya!
Posted by: LindaSoG at October 27, 2005 02:08 AM
---
Ah HA - now we know!! Wish I had a "blog Mom" - too many hours knocking my head against the wall trying to figure mostly everything out on my own!! One friend gave me code for a drop-down roll - rest is hunt and peck! Nice lady Linda!
Posted by: chrys at October 27, 2005 06:47 AM
---
Love your blog.
I know that there is no one person like your blog Mom and if anyone can instruct someone anything as difficult as this. She is the one!I just love the dolls!They look so much like you! Adorable! You are a terrific writer. I love your webpage! I am so new to all this,but I have learn so much from Linda (Cuz). She has given me insite to things I really never thought of and wished that I had. Now I do. I hope that made some kind of sense lol. Anyway, I use to work with Linda and I moved to Georgia. I miss my Cuz.
Maria
Posted by: Maria at October 28, 2005 07:31 PM
---