« President Trump Revokes EPA's Crazy Water Rule! ~ Fantastic!!! | Main | President Trump Gives FOX & FRIENDS Tour of White House and a Special Visit with First Lady Melania »
February 28, 2017
Trump Signs H.R.321 and H.R.255 for Women in STEM Fields and Work with NASA
President Donald Trump signs a pair of bills into law. H.R.321 directs the NASA administrator to encourage female students to study and pursue careers in science, technology, engineering and math. H.R.255 would encourage the National Science Foundation to support entrepreneurial programs for women in the STEM fields.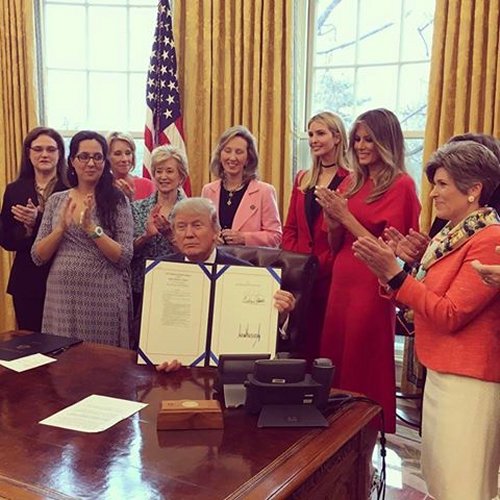 From Ivanka Trump.................
"I am incredibly proud to support the signing of two bills today: H.R. 321 and H.R. 255. I am thankful for my father's commitment to enhancing STEM (Science, Technology, Engineering & Math) education opportunities and entrepreneurial programs for women and girls. Closing the gender gap in STEM fields is essential to both innovation and workforce development. I look forward to working alongside my father to champion the economic empowerment of women and girls and encouraging gender diversity in STEM fields is critical to that mission. #STEM #ClosingTheGenderGap #WomenInSTEM"
Posted by Wild Thing at February 28, 2017 04:07 PM
---