« Obama Skipped Intel Briefing The Day After The Benghazi Attack- Trying to protect Terrorists??? | Main | Blood on Her hands Hillary Clinton: "It's Time To Move On" From Benghazi »
June 29, 2016
WH Press Sec. Josh Earnest Calls Benghazi Report 'Politically Motivated Fantasies" ~ Obama is DISGUSTING

WH Press Sec. Josh Earnest Calls Benghazi Report 'Politically Motivated Fantasies"
Josh Earnest says the Benghazi Committee was politically motivated, and was designed to drive down Hillary Clinton's poll numbers

EARNEST: "The fact is those congressional committees that have been committed to trying to understand the facts of a tragedy that led to the death of four Americans have concluded that what happened was a tragedy. But they've also concluded that the variety of conspiracy theories that have been flowering on the Republican side of the aisle are politically motivated fantasies. It's unfortunate that the death of four Americans would be subject to that kind of political fantasizing"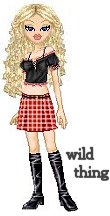 Wild Thing's comment...............

People need to wake up and realize Obama, his admin. and almost all democrats do not care at all about the lives of Americans.
Posted by Wild Thing at June 29, 2016 12:50 AM
---