« Rush Limbaugh: If You Think Any Gun Law Would Have Stopped Mateen YOU'RE A FOOL! | Main | Former Navy SEAL Dom Raso Explains Why The AR-15 Is A Common Sense Weapon For Self-Defense »
June 19, 2016
New Hampshire Used Car Dealer Bundles AR-15 With Vehicle Purchase For Qualified Buyers: 'Buy A Car, Get An AR'

NH Used Car Dealer Bundles AR-15 With Vehicle Purchase For Qualified Buyers: 'Buy A Car, Get An AR'
(the purchaser has to pass the background check to possess a weapon)

A U.S. used car dealership in New Hampshire is offering an unconventional bundle with the purchase of a vehicle: a free assault rifle.
Hagan's Motor Pool in Rochester, New Hampshire is running a "Buy a Car, Get an AR" promotion for select vehicles, offering AR-15 semi-automatic rifles as a bonus.
"Need a car? Want a free AR-15 also? Get both at Hagan's," the used car dealer touts in an ad posted on its Facebook page. Hagan's even makes an appeal to people to promote this campaign and "Make America Armed Again," noting that Facebook would not permit such advertising.
The promotional bundle actually kicked off last month, but mostly went under the radar. In the past week, however, in the wake of the tragic Orlando shooting, the promo drew more attention and started sparking controversy. The used car dealer continues to sell a number of vehicles with the AR-15 bundle and seems unfazed by criticism.
Hagan's, for its part, says that interested customers have to pass a background check to take advantage of this promotional bundle, meaning that it won't be handing out assault rifles to anyone who buys a used car. Even so, it's a bit odd to say the least to sell a car + rifle combo.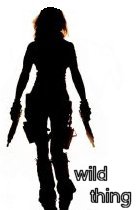 Wild Thing's comment...........
Sounds OK to me. It is always good when a person realizes guns are not the enemy.
Posted by Wild Thing at June 19, 2016 12:55 AM
---