« Roseburg, Oregon City Leaders: Obama IS NOT WELCOME to Come Grandstand at the Funerals of Shooting Victims | Main | NOT Good!!!! Trump: "Eminent Domain Is Wonderful" »
October 07, 2015
Good for Hero Chris Boice, the Umpqua College hero does not want to see Barack Obama

According to Douglas County Commissioner Chris Boice, the Umpqua College hero does not want to see Barack Obama. Chris Mintz, 30, was shot seven times after he jumped into action to save the lives of people in his classroom. He is recovering in the hospital. Chris is reluctant to see Barack Obama.
Chris Boice: I was fortunate enough to go in and visit with Chris Mintz and hear his story and what an amazing young man, just an extremely humble individual. And, when I mentioned to him that the president is coming he was not real excited about getting involved in the political part of this thing either, but humbled by the fact that the president of the United States would be interested in coming to visit him… My understanding is he hasn't spoken with anyone from the White House yet and he's not really interested in doing that. I'm not sure where that stands as off this minute.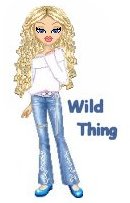 Wild Thing's comment.............
God Bless Chris Mintz. Thank you for your service Sir.
Posted by Wild Thing at October 7, 2015 12:50 AM
---